Dad hats are a variant that emerged from a long line of baseball cap designs. Although these two are generally similar, their unique features create a distinction that suits your preferences.
This article will help you decide what to get between the two during shopping. Below is a quick comparison of dad hats vs baseball caps.
| | |
| --- | --- |
| Dad hats | Baseball caps |
| Has a hollow structure inside | Thick and firm lining structure with sweatbands |
| Has a curvy and soft brim | Has a flat and stiff brim |
| Loose fit when worn | Tight fit when worn |
| Foldable because of its hollow structure | Hard to fold because it is structured |
Baseball Cap vs Dad Hat
What is a dad hat? What makes it different from baseball caps? Here's everything you want to know!
Dad Hat Meaning
A dad hat is a kind of unstructured and six-panel baseball cap with a slightly curved brim and a low profile. The headwear got its name because it's widely favored by middle-aged fathers who prefer laid-back and modest outfits.
So, what are dad hats called? Due to how they are designed, dad hats for men can also be referred to as "flopply hats" or "unstructured cap."
Origin
Dad hats allegedly first appeared in the 1970s. At first, they were primarily worn by baseball players but quickly caught on among middle-aged men. By the 1990s, dad hats became a trend thanks to the advent of television and celebrity endorsement.
Features and characteristics of a dad hat
Slightly curved brim to offer enough sun protection without being overly pronounced.
Laid-back, unstructured crown so that any dad hat styles can sit comfortably on your head.
Made with an adjustable strap at the back so you can customize it comfortably.
Featuring minimal designs that make them appealing to any other fashion pieces you pair them with.
Most dad hat styles are manufactured from soft and durable material, such as cotton, to make them comfortable to wear and easy to maintain.
Their strap closures can only be adjusted to a small extent, so dad hats may not fit everyone.
Types of dad hats
Based on material, there are 4main types of dad hats you can choose from:
Cotton
Wool
Leather
Polyester
Pros and cons of dad hats
Pros
Comfortable to wear because of their relaxed fit and structure.
Dad hats are popular pieces that go with anything casual.
Simple designs that complement a wide range of outfits.
Generally affordable.
Cons
Not ideal for formal occasions.
May not fit all head sizes.
Cost
The cost of a dad varies depending on the material used, design, and brand. Generally, the average price range is $10 to $50.
Everything you want to know about baseball caps
What Are Baseball Caps?
Often made of cotton or wool, baseball caps feature a curved, round crown and a stiff brim that extends from the front to protect the wearer's eyes from the sun. They're often decorated on the front, sides, and backs with logs and patterns.
As such, baseball caps are a staple piece among baseball players as it signifies which team they are on. However, players are not the only ones that wear them, as fans of the sport also love to collect this as part of their wardrobe.
Read more: 5 tips to wear a baseball cap
Origin
The first baseball hat was introduced to the public in 1849 when the New York Knickerbocker made it their official uniform. Initially made out of straws, baseball hats were soon made out of merino wool.
However, it was not until the 20th century that the first modern baseball hat was made, featuring characteristics such as ventilation holes and long brims.
Features and Characteristics of Baseball Caps
At least five fabric panels are stitched together to form a circular, dome-shaped framework for the baseball cap's crown.
Depending on the style, the brim of a baseball cap may be curved or flat. In either case, the brim is stiffened for better protection from the sun.
The back of most baseball hats can be adjusted to provide a customized fit for the wearer. The different types of hat closures are plastic snaps, Velcro, metal buckle, flex fit, or nylon strap with buckles.
As baseball caps are mostly used by players and non-players alike, a logo may represent a certain team or brand.
To absorb perspiration and keep the wearer's head dry, baseball caps tend to feature a sweatband made from cotton on its inner crown.
Baseball Hats Styles
We've listed some of the popular baseball hats styles down below:
Fitted – this kind cannot be adjusted as they don't have an opening at the back.
Flexfit – fitted baseball caps made out of stretchable materials.
Snapback – has a flat brim and snap lock at the back for adjustments.
Trucker – made of foam and mesh that makes it breathable for the head.
Strapback – similar to snapback but has leather for its lock.
Additionally, here are the different baseball cap crown types:
Pros and Cons of Baseball Caps
Pros
Made to protect the wearer's eyes and face from the rays of the sun.
Great way to show a representation of a brand, a cause, or a team.
A great piece to spice up a casual outfit.
Can wick sweat to keep the wearer dry.
Most baseball hats can be adjusted to fit the wearer's head.
Cons
Unsuitable for formal events.
Cost of Baseball Caps
The cost of a baseball cap ranges depending on the material and brand of the cap you want. Generally, there are different baseball cap styles that are priced at around $5 to $10 while a high-end cap made out of premium materials could cost $50 or more.
Differences Between Dad Hats and Baseball Caps
Dad hats and baseball caps function and look almost the same as each other; however, they can be distinguished by their unique differences listed below:
| | | |
| --- | --- | --- |
| | Dad hats | Baseball caps |
| Closure | Fabric strap or buckle closure at the back | Metal, plastic, or hook-and-loop closure |
| Brim-shape | Curved and soft brim | Curved and stiff brim |
| Crown-shape | Unstructured crown that sits low on the head | Structured crown that sits higher on the head |
| Number of fabric panels | 6 | Usually 5, 6, or more |
| Style | Associated with casual outfits | Associated with sports |
| Logo/design | Have logos in front | Have logos in front, on the sides, and even at the back |
Which is the Best One for You?
Dad hats are built upon these four features: comfort, affordability, and easy matching. If you're looking for something that looks chic and comfortable to wear, all while being compatible with almost anything in your closet, I would say that a dad hat is a must!
On the flip side, if you want something that could protect you more from the rays of the sun, go for baseball caps! And thanks to their sweatbands, baseball hats will keep you from sweating excessively during hot days. They are also a great representation of a team or a cause you're passionate about!
The Origin of the Name "Dad Hats"
The hat's popularity among middle-aged men (often fathers or "dads") in the 1970s onwards gave rise to the term. Over the years, the term "dad hats" has now been used globally.
Frequently Asked Questions
When did baseball caps become dad hats?
The term "dad hat" refers to the type of baseball cap that is more unstructured, laid-back, and casual. These baseball caps became dad hats in the 1970s when they became a staple wardrobe piece among middle-aged men.
That said, as years went by, dad hats have now become a classic attire among not only middle-aged men but also people of all ages and genders.
Why are dad hats so popular?
The popularity of dad hats can be traced back to the 70s when people started wearing them in baseball games. However, it was thanks to the advent of television and celebrity endorsement that dad hats became a fashion statement.
In addition, dad hats' popularity could also be attributed to their simplicity and versatility, as they can be worn with different outfits and can be customized according to one's preferences.
Are dad hats old-fashioned?
No, dad hats are not exactly old-fashioned. If anything, they are considered a classic.
While the term "dad hat" may suggest a style that is associated with middle-aged men, dad hats have now become a trendy fashion piece that is worn by people of all ages, most especially by the younger generation.
What are the different baseball hat brim styles?
The different baseball hat brim styles are:
Flat brim—a brim with an angular and straight shape.
Curved brim—the traditional brim of baseball hats that features a gentle curve for sun protection.
Pre-curved brim—a brim with a more pronounced curve that is built into the hat during the production process.
Sandwich brim—a two-layered brim with two contrasting colors.
Visor—a short and curved brim in the front, often used in tennis or golf.
Conclusion
In this day and age, people seek to bridge the gap between fashion and comfort. Baseball caps and dad hats do exactly that by providing style and versatility that encompasses the taste of diverse young people and those that are middle-aged.
This comparison article on "dad hats vs baseball caps" hopes to provide guidance when you select another essential fashion piece for your closet. Have fun elevating your style!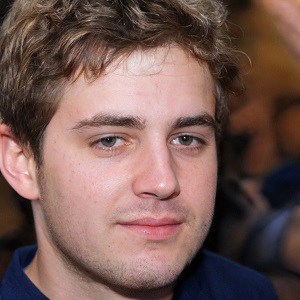 A powerful swing and the ball is flying across the field, just one hit, and we might never forget the thrill it brings. I do not know about you, but I never do. Every baseball game is the chance to compete with others and cooperate with your teammate. It is among my biggest passions.