Seeing all the legendary sluggers in history, many baseball enthusiasts cannot help wanting to visit and take photos with sculptures of their heroes.
Like many other famous people's sculptures, the great baseball sluggers have their status at places where people often go, such as marketplaces, shopping malls, stations, train terminals, or public facilities like the baseball stadium.
Now, for the question "Where do you find sculptures of great baseball sluggers", we hope you find the best time to visit these famous statues below:
Ralph Kiner
He played for Pittsburgh Pirates, Chicago Cubs, and Cleveland Indians teams, with a career of nearly a decade. The famous slugger has in his hand 369 home runs, making him one of the best sluggers in the history of MLB history.
His reputation in Pittsburgh was enormous, as he had many loyal fans come to see his game. So, the artist Rawlee Frazier created a sculpture of Kinner's hands. Now you can see this artwork in the New Pirate Stadium, Pittsburgh, Pennsylvania.
Hank Greenberg
Another legendary name that played for the Pittsburgh Pirates in 1947. But most of his career is under the Detroit Tigers with more than 330 home runs. Notably, in his final years of baseball career, the player hit 25 home runs in 1947.
And to celebrate all the glory years he had with the Tigers, in April 2000, his steel sculpture was unveiled in Detroit Tigers, Comerica Park, Detroit, MI. This statue is the collective effort of three artists: Omni Amrany, Gary Tillery, and Julie Rotblatt-Amrany.
Jim Thome
Jim Thome had played as a first baseman, designated hitter, and third baseman with a professional baseball career starting in 1991 at Cleveland Indians. After that, he played for Philadelphia Phillies, Los Angeles Dodgers, and many more clubs in the country. His impressive record is 612 home runs and runs batted in (RBIs) credits of 1699.
To honor this legendary slugger, a huge statue of him was built guarding right outside Progressive Field, Cleveland Indians. With his eyes looking toward an imaginary pitcher, this sculpture is an excellent place to visit in the city, considering he is among Cleveland Indians' best players of all time.
Mickey Mantle
Mickey Mantle has always been a loyal player of the New York Yankees for 17 years, starting from 1951 until his retirement. During that time, he succeeded in having 536 home runs, with a total RBIs of 1509. Hence, the player is one of the most mythicized names in Major League Baseball history.
To honor this legendary slugger, a statue of him was built and opened to the public in Chickasaw Bricktown Ballpark, Commerce, Oklahoma City. You can visit his sculpture at the address: S. Mickey Mantle Drive, outside the third-base entrance to the RedHawks Field.
Frank Thomas
We cannot possibly leave out Frank Thomas when listing the best baseball sluggers of all time. He started as a rookie at the Chicago White Sox and shined there for 15 years. Afterward, the "The Big Hurt" moved to play for Oakland Athletics then Toronto Blue Jays. He is the Chicago White Sox leader, among the youngest names ever of the club to appear in the Hall of Fame.
His bronze and Granite statue is the artwork of two sculptors: Lou Cella and Oscar Leon. This life-size statue becomes a great sight-seeing when you visit the U.S. Cellular Field Comiskey Park, Chicago, Illinois.
Mike Schmidt
Mike Schmidt is an American slugger who played as a third baseman throughout 18 seasons in MLB from 1972 to 1989. He is the player of the Philadelphia Phillies with a record of 548 home runs and 1595 RBIs. As a 12-time All-Star selection and six-time Silver Slugger winner, he appeared in the Hall Of Fame in 1995.
In 2004, his bronze statue was installed in Citizens Bank Park, Philadelphia, Pennsylvania. The sculpture is 10-feet high, becoming a signature of the Park.
Hank Aaron
The legend Hank Arron – an Atlanta sports icon had played for Milwaukee/Atlanta Braves from 1954 to 1974) and Milwaukee Brewers from 1975 to 1976. This baseball slugger hit 755 home runs with an RBIs of 2297. He is among the best MLB leaders of all time, with a total base of 6856.
There is a beautiful 9-foot statue of him unveiled in 2017. It was designed by a famous worldwide sculptor – Ross Rosin. The figure showing the famous moment of his 755 home run legend is situated inside Monument Garden, Truist Park, Atlanta.
Babe Ruth
The last name on this list is Babe Ruth, who is regarded as the only slugger in MLB history to have an average of 44 home runs per season in a consecutive 15 years. This Boston Red Sox, New York Yankees, and Boston Braves player has 714 home runs.
His success in baseball is honored by the Statue called Babe's Dream. The 16-foot tall structure was built in 1995 by the sculptor Susan Luery. You can come and visit this legendary figure at West Camden Street and South Eutaw Street, Oriole Park, Baltimore.
Conclusion
There are other legendary names such as Albert Pujols with his statue at West Port Plaza, Jimmie Foxx figure at Sudlersville Train Station Museum, Ted Williams sculpture at Boston Red Sox, and more legendary names.
Hopefully, the article can give you a satisfying answer to the question, "Where do you find sculptures of great baseball sluggers?'. It is as simple as naming your heroes, and a quick search will show you where they are.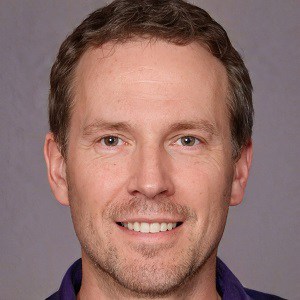 Five years as a baseball player, my training approaches with this game give me the motivation to inspire and support young players more. Like all sports, we should start with the desire to have fun and maintain our resilience to strive better at any competition. But, of course, some of us want to have some fun and train for better health.  It does not matter what your initial purpose is; I believe that most people ever holding on to the baseball bat will fall in love with the games as I do.