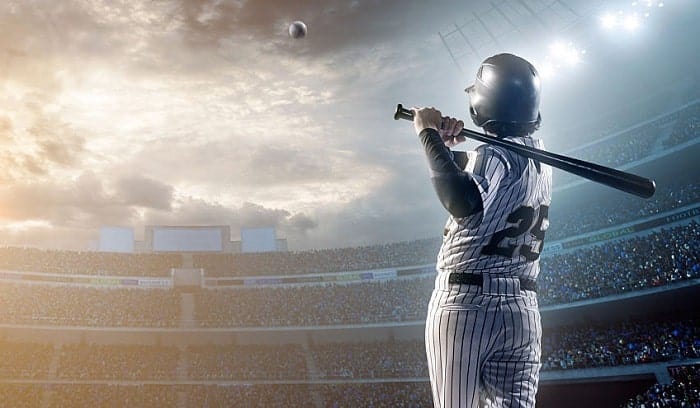 One of the most compelling questions in sportswear is if the best baseball arm sleeve helps improve performance. While opinions are divided, an arm sleeve has proven to reduce fatigue by eliminating the excess energy needed in every swing, every pitch, or every catch.
Let's break down the things you should look for when checking out sleeves for baseball players:
Before everything else, it is important to know if you'll need to change positions. Some arm sleeves work better for pitchers, catchers, or other positions.
Pitching sleeves work better in throwing motions but might limit efficiency when running. When an arm sleeve does not fit properly, it can create pinches along the sleeve's ends. These pinches can also be found in the middle if the sleeve is too loose. Finding the perfect fit will help eliminate pinch.
Use for the arm sleeve: Different arm sleeves serve different purposes aside from just keeping the muscles intact. Some arm sleeves are good for recovery, some support a dynamic range of movements, and some help limit extra movements to give a strong and firm default position for your arm.
Some extra features include everything from UV protection, moisture buildup, and more. A baseball compression sleeve is designed specifically for baseball and usually contains necessary components that help boost performance on the field.
You should consider many factors before buying an arm compression sleeve, and we're here to guide you through the process. Here are some cool baseball arm sleeves that match in performance and style: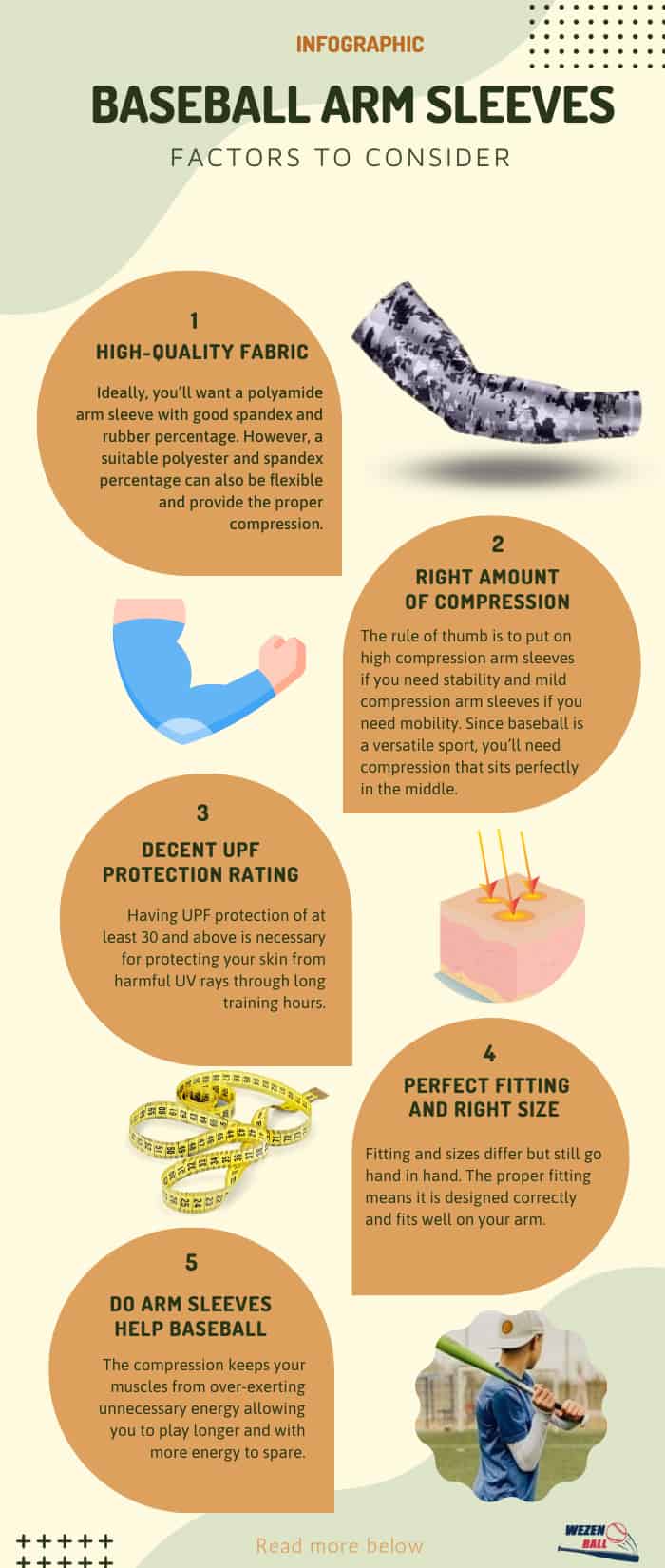 Top 1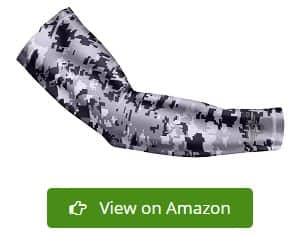 Bucwild Sports Compression
– Flexible sizes from Youth Small
– Perfect mild compression for baseball
– Comes in unique designs for different styles
Top 2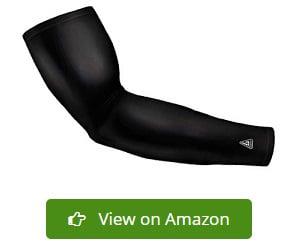 B-Driven Sports Arm Sleeve
– Easy on the eyes with its plain color options
– Reinforced elastic silicone band allows better support
– Cool in summer and warm enough for winter
Top 3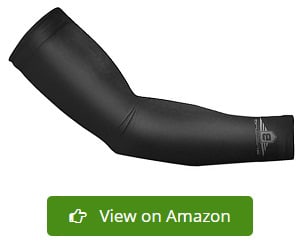 Bucwild Sports Arm Sleeves
– Durable 250 GSM polyester spandex
– Comfortable, breathable fabric
– Various color choices for players
Best Baseball Arm Sleeve Reviews
1. Bucwild Sports Compression Arm Sleeve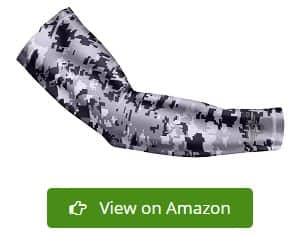 One of the problems I always experience when picking out an arm sleeve is looking for the correct size. Although I'm quite tall, my arms aren't as big as they supposedly should be.
I've ordered two different sizes just for fitting, the Adult Size Small (10-13") and the Youth Large (8-9"), and found that the Youth Large works better. When picking out the right size, I made sure that the sleeve isn't loose around my wrist and doesn't roll down my arm.
These sleeves use a poly-spandex moisture-wicking material for my arms to be free from sticky swear throughout the game. Even though such a feature keeps my muscles warm, it can be a bit hot at times.
I have tried some other sleeves built with standard heavy compression, which might be effective for runners or other sports. But in baseball, I only need mild compression to help decrease fatigue without limiting my throws. Luckily, this one meets my needs.
Due to the ideal compression level, this arm sleeve allows my muscle to recover quickly from pain, soreness, or swelling. The design makes it easier for me to play with less hand fatigue.
Heads-up:
Furthermore, there are multiple patterns with unique colors for players to choose from. We can stand out in the field with such beautiful arm sleeves.
Pros:
Flexible sizes from Youth Small (6-7") to 2XL (19-21")
Made from Polyester Spandex which helps limit moisture buildup
Perfect mild compression for baseball
Engineered to assist in muscle recovery and help reduce fatigue
Comes in unique designs for different styles
Cons:
Can be a bit too hot at times
Bottom Line:
The Bucwild sports compression arm sleeve is first on the list because it delivers good compression arm sleeves, size, and support.
2. B-Driven Sports Arm Sleeve for Youth & Adults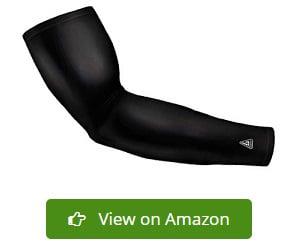 I love the simplicity of this B-Driven Sports Arm Sleeve design since it is available in different colors and rocks a simple and clean theme all throughout. Although it's nice to have a flashy compression arm sleeve once in a while, such a piece sometimes feels distracting, unlike this one.
Compared to other sleeves on this list, I would say this one is the most versatile. The arm sleeve is made from Pro-Fit fabric with 10-15mmHG compression for rougher plays. The reinforced elastic silicone band allows better support without suffocating our arms.
This arm sleeve is stronger than other arm sleeves and lives up to its name. I had a game where things went a little rough, and I could've sworn I'd break my arm sleeve, but so far, it was able to hold in place despite the impact.
Besides, the addition of moisture-wicking material and flat-seam stitches offer ultimate comfort and minimal distraction. It is indeed an all-weather use for users to feel cool in the hot summer game with its UV protection, and warm in the winter wind.
Heads-up:
However, this arm sleeve might not be correct to the advertised size. So buyers should purchase one or two sizes larger than usual for a good fit.
Pros:
The Pro-Fit fabric with 10-15mmHG compression for tough play
Easy on the eyes with its plain color options
Reinforced elastic silicone band allows better support
Moisture-wicking material and flat-seam stitches offer ultimate comfort
All-weather wear, cool in summer and warm enough for winter
Cons:
Might require 2 sizes larger than usual
Bottom Line:
This is an arm compression sleeve I am very comfortable using, and I do recommend those that don't know what they want or need to start with this compression arm sleeve.
3. Bucwild Sports Arm Sleeves Baseball Basketball Shooter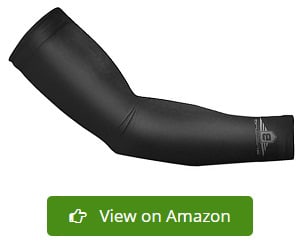 Another pair of well-made pitching arm sleeves from BuckWild Sports make it to our list due to the ideal level of compression. In detail, it allows my blood to circulate better and ease the bicep and elbow strain for long-hour games.
Furthermore, the sleeve is designed with a durable 250 GSM polyester spandex which remains supportive and comfortable when I throw. Also, this fabric can absorb moisture and offer good ventilation for our arms.
I use this compression arm sleeve to try out different pitches in practice and as my official "game sleeve." I like the most about this sleeve because it is one of those baseball arm sleeves custom made for a pitcher with its non-slip performance.
On a more technical note, the way it's designed builds just around the bicep area. Not too much to limit my mobility, but just enough to help me not overthrow.
Besides, the sleeve has a 50+ UPF (Ultraviolet Protection Factor), which suffices for my games under the glaring sun. And the colors are various, just like other colorful collections from the brand, ideal for anyone to pick according to their taste.
Heads-up:
However, this arm sleeve is pretty tight, as its sizes are better suited for skinny people than ones with a bigger build.
Pros:
Ideal compression for blood circulation & bicep and elbow strain reduction
Durable 250 GSM polyester spandex
Comfortable, breathable and moisture-wicking fabric
50+ UPF function for games under the glaring sun
Non-slip performance and good build around the biceps for better pitching
Various color choices for players
Cons:
Might not fit well to people with bigger arms
Bottom Line:
For players with the main focus as pitching, this is one of the compressive arm sleeves I'd recommend.
4. COOLOMG Compression Arm Sleeves Youth Kids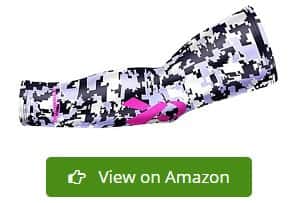 As a guy who loves to play baseball and as a father, I couldn't let my son miss out on the action, and when they tried out my compression arm sleeves, it felt kind of awkward for him until he tried this one.
Picking out baseball arm sleeves youth-friendly and comfortable was hard since my son was quite picky about how the sleeve felt. But this one is constructed out of the brand's exclusive material, which absorbs moisture well and offers an elastic feel.
Notably, the pair is designed with an ideal compression level that helps keep our muscles warm during the games. Due to the abrasion-resistant and tight embrace, there is minimal joint pain, soreness, or muscle stiffness during and after the game.
The important thing must be how these sleeves are environmentally friendly and safe for kids with allergies. So, they tick all the boxes!
My son loves a casual design, so he went for a pair of Navy blue and another one with US black stars. And there are many options besides these pieces, flaunting vivid and unique colors for any young player.
Heads-up:
I tried to test this one out myself, but it was just too small. Although I know it's meant for younger users, I expected it to be at least more stretchable.
Pros:
Comfortable and breathable fabric that doesn't gather sweat
Just right compression help maintain muscle warmth
Abrasion-resistant and tight embrace for minimal soreness & stiffness
Environmentally friendly and safe for kids with allergies
Interesting and unique designs for kids to choose from
Cons:
Does not fit adults with big arms
Bottom Line:
For those with children that are just starting to play baseball, its sizes can be very accomodating.
5. Adidas Adult Core Sleeve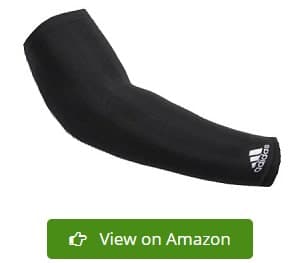 Adidas provides very reliable sportswear, and this includes arm compression sleeves. Some of the best baseball arm sleeves Adidas made follow a straightforward and high standard, 93% polyamide and 7% elastane.
As I was looking for more advanced ways of improving my performance, I've found that the sleeve is highly resistant to abrasion and wear.
Training gear is essential, and I've learned how to pick out which compression arm sleeves to use when training to improve my performance, build my endurance, and minimize fatigue after a game. The Adidas adult core sleeve doesn't overdo its compression but instead gives a very comfortable fit.
I bought the Onix color and also couldn't be happier. The technology used by Adidas is simple, high-quality materials that are designed to assist the users' movements.
Remarkably, the simplicity of the seamless construction of this arm sleeve makes it great to use for athletes that aren't comfortable with unfamiliar sportswear.
As expected from Adidas's AEROREADY technology, the fabric is moisture-absorbent, freeing me from the irritation of sweat build-up in every game. So, I vouch for this product's good comfort level.
Heads-up:
But, the product can cost us a bit more since it only comes with one sleeve, not a pair.
Pros:
93% polyamide and 7% elastane for elasticity
Resistant to abrasion and wear, ideal for rigorous training
A good level of compression and fit
Comfortable seamless construction
Available in a beautiful Onix color
Built with AEROREADY moisture-absorbent technology for comfort
Cons:
Comes in one piece, not a pair
Bottom Line:
All in all, I've found that starting with something that caters to general users like this Adidas arm sleeve can be a good transition into more performance-specific arm sleeves.
6. B-Driven Sports Premium Arm Sleeves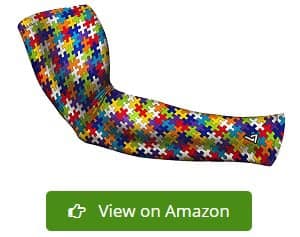 There was a game at my son's school with all the dads playing, and just for fun, I wanted to wear something a bit more creative to look at since I didn't want to be "just another dad at the game." I tried this arm sleeve out, and I enjoyed the performance as well.
The product offers multiple designs and fits for adults and teenagers. We can pick the casual pair with one color or sophisticated style with vivid patterns. It depends on each one's taste.
The 220 GSM Pro-fit compression was a perfect fit for aiding blood circulation and preventing injury while playing. I've grown to like the compression. And I am not going to lie: I started using this arm sleeve more often. If I'm not going too hard on a game and playing just for fun, this particular arm sleeve is my favorite pick.
Besides, I adore this pair's Dri-wick technology that eliminates any moisture build-up that irritates me in the game. It can keep my skin cool for a while on the field due to the UV ray's protection.
Heads-up:
I can't tell if the arm sleeve will last that long. Although it looks durable, there's something about see-through arm sleeves that doesn't feel too right.
Pros:
Different size and design offerings that fit youth and adults
220 GSM Pro-fit compression for blood circulation
Durable materials prevent injury while playing
Offers UV rays protection during games under the sun
Good Dri-wick technology to help remove sweat and keep the skin cool
Cons:
Not the most durable pair available
Bottom Line:
Every once in a while, I forget that baseball is about having fun. That's when I put on these arm sleeves.
7. Tough Outdoors Sports Compression Arm Sleeves
There are times when I can't limit my mobility too much and need an arm sleeve that is more soft and flexible as opposed to firm and compact. This is when I pull out these arm sleeves from Tough Outdoors.
I make sure my equipment also helps make my throws a little easier. And, the 89% polyester 11% spandex material keeps comfortable and light throughout whole-day training sessions.
The arm sleeve can aid our movements, improve the stable feel without limiting us. It also helps our blood to follow better, making sure we do not suffer from sudden muscle cramps.
I appreciate the 50 UPF protection rating this sleeve has, and I've tested it out by playing the whole afternoon. So far, despite starting around noon, it's been beneficial to avoid sunburn and help keep me cool during the most intense game. And the moisture-wicking feature is a great addition that frees me from irritation.
Heads-up:
It feels a bit too light at times. If you need to stretch out your energy, this one helps avoid strains, but if you're playing short and compact games, it doesn't help that much.
Pros:
Light, soft, and flexible material: 89% polyester 11% spandex material
Ideal for long baseball training hours
Helps improve stability but doesn't restrict movement
Allows our blood to follow better for less to no muscle cramps
Engineered with high SPF for protection against the sun
Comes with moisture-wicking feature
Cons:
Compression can be a little too light for some
Bottom Line:
This is my training compression arm sleeve for long hours. When I focus on endurance and stamina instead of power and accuracy, I like to use this arm sleeve since it helps me exercise my throws throughout a long training session.
8. Nike Adult Pro Flood Sleeve
While I've found that Adidas focuses more on comfort and fit, Nike focuses more on flexibility and motion assistance. The exciting thing about this sleeve is that it is so versatile.
I mainly focus on pitching, but when I need to change positions throughout the game, I prefer to use baseball arm sleeves Nike designed instead of Adidas.
This sleeve is crafted with Dri-FIT technology and is composed of 80% polyester, 14% spandex, and 6% rubber. Thus, it extends when I need to throw, and I feel the assistance without the restraint.
Don't get me wrong; you won't feel the itchy rubbery feeling. You'll feel very comfortable when extending your arms without abrasion.
Furthermore, the sleeve light compression also doesn't mean it lacks assistance. The material somehow stretches well while you move and allows for a more versatile play. So far, it seems like, for more well-rounded players, this Nike arm sleeve works well.
Heads-up:
However, one of the problems is that I've ripped my Nike arm sleeve after quite a few plays. Although I'm not complaining, I've had other compression arm sleeves that have lasted longer.
Pros:
Comfortable to a point you barely notice you are wearing it
Fits perfectly and provides abrasion resistance
Crafted with Dri-FIT technology, 80% polyester, 14% spandex, and 6% rubber
Stretches along arm movements without restriction
Has the right amount of compression for versatile gameplay
Cons:
Not as long-lasting as I expected
Bottom Line:
I've been using this arm sleeve when I need to be more versatile. Sometimes I fill in different positions, and if I know I'd have to switch up beforehand, I make sure to use this particular compression arm sleeve.
9. Bucwild Sports Flame Fire Compression Arm Sleeve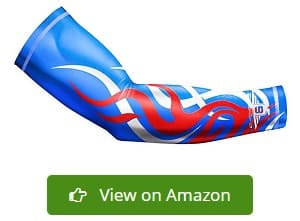 I usually use a different compression arm sleeve for recovery so that I won't have to keep washing the sweat off after every game. This particular arm sleeve is something I wear after every game.
Although it might look a bit too flashy, I've experienced better recovery ever since I've started using a compression arm sleeve outside of games. This one comes with mild compression that helps increase circulation. Some people completely take off their compression arm sleeves after every game but wearing them for a good hour or two can allow your muscles to cool down properly.
I use this arm sleeve as a pitcher; the compression is firm enough to allow me to throw my best pitch without ticking off my accuracy. Besides, it helps me perform better with the non-slip silicone pieces incorporated at the top part.
As expected, we can rely on Bucwild Sports gear for comfort at all times. I am delighted to know about its polyester-spandex moisture-absorbent fabric that wicks away the sweat that might hinder my movements when playing. The material also helps to maintain a comfortable temperature for my arms.
Heads-up:
Still, this one's look rather vivid and noticeable from afar. It might not suit players who want a low-key pair.
Pros:
Ideal for recovery after the games by increasing circulation
Grips perfectly and keeps in place despite intense activity
Features non-slip silicone pieces at the top part
Has polyester-spandex moisture-wicking material to maintain temperature
Cons:
Can be a bit flashy for some people
Bottom Line:
Having a post-game compression arm sleeve is essential. Aside from performance, I find that recovery is equally important, and this compression arm sleeve can be a huge help.
10. ARMORAY Arm Sleeve for Men or Women
While playing as a batter, I usually opt for this particular ARMORAY arm sleeve. The thumbhole helps improve my bat grip since my hands tend to sweat a lot when I play. The sleeve also doesn't have any weird stitching, so it feels comfortable on my skin.
Since I'm right-handed, I usually swing with my right hand to guide my bat while using my left hand to grip it firmly. Since I use this arm sleeve on my right hand, I can direct my hits comfortably. The fabric does not continuously rub or slip, so I adore such a good piece that stays in place.
One perk of this arm sleeve is its sun protection. Such high-quality materials can filter 98% of harmful UV rays from hurting my skin and my muscles. Such a feature makes this one an ideal piece for outdoor games.
Besides, this arm sleeve is among the most versatile pieces I have encountered. Due to its lightweight, breathable, and soft construction, the sleeve is perfect for sports games, running sessions, or covering your arm tattoos for certain jobs.
Heads-up:
The problem I can see with this arm sleeve is that it is only available in one size. However, it's elastic enough for larger players.
Pros:
Features a thumb hole for gripping on the bat
The fabric does not continuously rub or slip during games
Breathable, lightweight, and soft materials for versatile use
Great cooling effects with its 98% UV protection
Cons:
Might be small to some large players
Bottom Line:
I've even gotten some of my teammates to try this well-designed sleeve, and so far, we've seen more successful hits in our games.
11. Aegend Sun Protection Cooling Arm Sleeves
This Aegend Cooling Arm Sleeve is among the pieces with the best sun protection. It is my go-to arm sleeve whenever it's too hot outside.
Honestly, I left this arm sleeve in the car once, and I was sure it would ruin the quality, but it could still function very well. In truth, this one features a UPF 50 protection capability, filtering out around 98% of hazardous ultraviolet rays that hurt our skin.
Besides its impressive feature that protects us from burn and heat, this pair offers optimal comfort with its elastic and ventilated spandex fabrics. This sleeve indeed has good ventilation, keeping me cool during the outdoor game.
I also don't feel sweaty when I use this arm sleeve. The moisture-wicking and breathable polyamide fiber allows me to feel fresh at all times.
Furthermore, the ergonomic design with just the proper compression helps reduce the vibration I feel when throwing pitches or even when I put on this arm sleeve to bat. Besides, the premium seams make sure this product is durable enough for long-lasting use.
Heads-up:
However, this one comes with a rather tight sizing. So, users should purchase one or two sizes bigger than usual to have a comfortable fit without suffocating.
Pros:
Has a 50 UPF rating and can withstand hot temperatures
Very elastic and remains comfortable despite being stretched
Comes with moisture-wicking and breathable polyamide fiber
Ergonomic design with proper compression to reduce the vibration
High-quality seaming assures long-lasting arm sleeves
Cons:
Small sizing, thus requiring to purchase one or two sizes larger
Bottom Line:
Overall, this one is indeed a high-quality arm sleeve covering all attributes that a protection piece must have. Furthermore, it is incredibly stretchy and comfortable for games.
12. Nexxgen Sports Apparel Compression Sleeve
The Nexxgen Sports Apparel Compression Arm Sleeve is the first sleeve I ever tried due to its reasonable price.
Before using a proper compression arm sleeve, I tried to use cotton arm sleeves for baseball, but they started to pose a problem the longer I played the game. Cotton arm sleeves lack something that standard compression sleeves like this one provide, proper ventilation.
I saw how my sweat didn't build up anymore, making it very uncomfortable for my arms. Slowly, I got used to wearing compression arm sleeves. The level of comfort it offers makes me feel more at ease in long and intense games.
I could feel the restriction but in a good way. I started wearing this arm sleeve more regularly and found that I could play longer games when I wore it without my muscles being too overworked.
Also, the colors and designs are unique, including vintage, camouflage gold-black-white, or green-yellow-white designs. I have browsed through many collections, yet this one still impresses me.
Heads-up:
This particular arm sleeve, however, didn't last as long as I had hoped. Although it helped me throughout my rigorous training, I still wish it could have survived longer.
Pros:
Very reasonably priced, ideal for beginners
A well-balanced compression to help eliminate extra unwanted movement
Provide comfort to get used to wearing arm sleeves
Standard arm sleeves for proper ventilation
Unique colors and designs are available
Cons:
Not the most durable pair available
Bottom Line:
For players looking to try out a compression arm sleeve to get the feel of it, this is a perfect place to start. Using this can help beginners decide whether they want to invest in a more advanced arm sleeve.
What to Look for When Buying Baseball Arm Sleeves
Made from high-quality fabric
Fabric makes a difference. For instance, a polyamide fabric dries slower but absorbs more moisture. Besides, a polyester fabric resists water but dries faster. Polyamide fabrics generally feel better than polyester and are also somewhat stronger. Polyester, however, tends to hold its appeal longer.
Spandex, on the other hand, helps make the arm sleeve stretchable. Ideally, you'll want a polyamide arm sleeve with good spandex and rubber percentage. However, a suitable polyester and spandex percentage can also be flexible and provide the proper compression.
Provides the right amount of compression
The rule of thumb is to put on high compression arm sleeves if you need stability and mild compression arm sleeves if you need mobility. Since baseball is a versatile sport, you'll need compression that sits perfectly in the middle. This is why we've made a list of compression arm sleeves specifically for baseball.
Decent UPF protection rating
Although UV rays are generally lighter in colder temperatures, they still affect your skin. Having UPF protection of at least 30 and above is necessary for protecting your skin from harmful UV rays through long training hours.
Provides the perfect fitting and is the right size
Fitting and sizes differ but still go hand in hand. The right fitting means it is designed correctly and fits well on your arm. The right size refers to the dimensions of the arm sleeve. The one-size-fits-all doesn't work on players with bigger arms, so it is still important to get the right size.
If you are confused about which one to choose as a beginner, it is best to browse through reliable brands' collections to know what's on the table. Addidas, Nike, Aegend, ARMORAY, and Bucwild Sports. Or you can check out the EvoShield arm sleeves to see if there's a good fit.
Do Arm Sleeves Help Baseball
To an extent, arm sleeves help in arm positioning and muscle control which is very important in baseball. Although it might not directly affect your aim or your grip, the compression keeps your muscles from over-exerting unnecessary energy allowing you to play longer and with more energy to spare.
How to Make a Baseball Arm Sleeve
Makeshift baseball arm sleeves are usually made out of elastic socks. If you find one that offers the right compression, cut the tip of the sock off to make the makeshift arm sleeve.
Why Do Baseball Players Only Wear One Sleeve
Let's say you're a pitcher, you'll need only one arm to dominantly throw the ball. If you're a batter, you'll need one hand to help direct your bat and the other to add force.
If you are interested in baseball protective gear. You can check out some of our other reviews, including the top-rated protective cups.
Conclusion
The key to finding the best baseball arm sleeve is looking for the most beneficial features for you. If you live in the cold, you won't need the highest UPF protection rating. For hobbyists, athletes, or just fans of the sports, it helps to have a compression arm sleeve to assist you in casual and aggressive baseball games.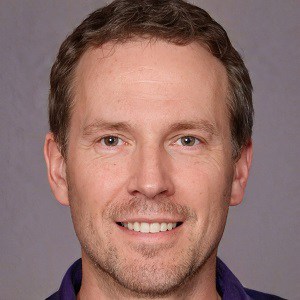 Five years as a baseball player, my training approaches with this game give me the motivation to inspire and support young players more. Like all sports, we should start with the desire to have fun and maintain our resilience to strive better at any competition. But, of course, some of us want to have some fun and train for better health.  It does not matter what your initial purpose is; I believe that most people ever holding on to the baseball bat will fall in love with the games as I do.