If you are a baseball fan, you may be familiar with the name Rawlings. It is iconically imprinted on baseballs, gloves, and helmets, among other essential gears.
Rawlings is a renowned baseball brand that was founded back in 1887, Missouri. Fun fact: Its full name is Rawlings Sporting Company!
In the baseball realm, Rawlings has a ubiquitous appearance. However, do you know the answer to "Where are Rawlings baseball gloves made?" If don't, you can find out with this article.
In short, as an American company, Rawlings originally mass-produced baseball gloves in US factories. However, things have changed since then. Thanks to trade and outsourcing, Rawlings baseball gloves are now manufactured in plants from all over the world. For more extensive details, continue reading!
Background Information
Before we delve into the bulk of this article on where Rawlings baseball gloves are made, this section will help us set the stage.
What is Rawlings
If you are a baseball fan or have watched a baseball game, either in person or on TV, then you probably recognize the name Rawlings. So, what is Rawlings?
Rawlings is the name of an American brand, specializing in sporting products. Fun fact, its full name is actually Rawlings Sporting Goods Company. Since its humble beginnings in 1997, Rawlings manufacture and market equipment and apparel for players of all levels—entry-level, amateur, and professional.
Today, Rawlings is one of the dominant players in the field of sports and athletics. The brand's driving point is continuous innovation. As such, the already extensive product portfolio is always impressively updating. In addition to basketball and football, baseball is one of the brand's largest original product lines. At present, Rawlings is the official supplier for baseballs and helmets of Major League and Minor League Baseball.
What Kinds of Baseball Gloves Do Rawlings Offer
Aside from baseball bats, balls, apparel, gear, and accessories, Rawlings provide baseball gloves. There are gloves by position: infield, outfield, pitcher, catcher, and first base. But, on top of that, there are exclusive gloves, custom gloves, and youth gloves.
You can also get ones that are part of special collections (MLB Team Logo, Gameday 57, Exclusive, ColorSync, Color Series) and series (Heart of the Hide, Players Series, Pro Preferred, Liberty Advanced, Renegade, Encore, REVIX, Sandlot Series, Prodigy, R9,…) On the Rawlings official website, you can browse through at least 170 different baseball gloves.
Gloves are subdivided into size, from 9 inches to 34 inches, as well as age group and special features. There are additional search filters for types of patterns 9FM19SB, KB17, MT27, NP,…) and web (Pro I, Pro H, Basket, 1-Piece Solid,…) in each pair of gloves.
In essence, there is a wide selection of baseball gloves that you can consider when purchasing from Rawlings.
Where are Rawlings Baseball Gloves Made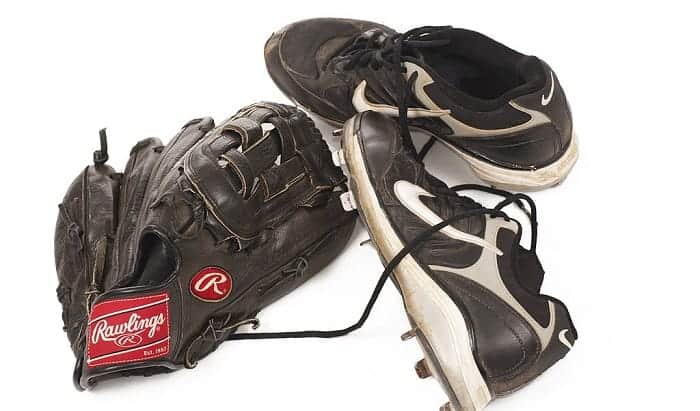 Historically, Rawlings baseball gloves were made in the USA
In the past, all Rawlings gloves were made in the United States. This makes sense given that Rawlings is an American brand founded in Missouri. By the same token, the gloves were manufactured in Missouri plants.
Even raw leather material was collected in Chicago, Tennessee, and other places of the United States, the official production took place in the primary plant, located at Ava, Missouri—a small village by the hardwoods. By 1990, Rawlings was proudly one of the two companies making baseball in the United States.
Today, Rawlings baseball gloves are made in other nations as well
Nowadays, with the prevalence of trade and outsourcing, Rawlings baseball gloves are also made by third parties in other nations. There are Rawlings manufacturing plants in Thailand, Philippines, Indonesia, and China, churning out a sizable supply of Rawlings baseball gloves.
This is understandable given the labor-intensive procedures that baseball gloves must undergo, and the declining manufacturing industry in the United States. The little American labor available called for a tough but valid decision. Rawlings had to expand production beyond the United States.
Still, you will be glad to know that custom baseball gloves, like custom Rawlings Pro Preferred and Heart of Hide are still made in Ava, Missouri.
If you want to get your own custom Rawlings baseball gloves and before you move onto the closing remarks, watch this unboxing video of a pair of custom Rawlings Pro Preferred gloves on Youtube by TBC!
Conclusion
So, with that, you have reached the end of this article answering the question "Where are Rawlings baseball gloves made?". Hopefully, you have picked up a lot of useful information from this article. Did you enjoy it? If so, do not be afraid to let us know in the comments!
Another famous brand, Wilson, also has quite special production places, let's explore here. Also, you can find out another knowleage that you might be interested in how baseball gloves are made.
Also, if you have any follow-up questions or thoughts on this topic, feel free to leave a comment. We are always super delighted to hear from our readers. So, do not hesitate! Do not forget to share this article with your family and friends or anyone you think will appreciate the content!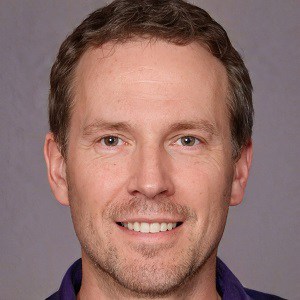 Five years as a baseball player, my training approaches with this game give me the motivation to inspire and support young players more. Like all sports, we should start with the desire to have fun and maintain our resilience to strive better at any competition. But, of course, some of us want to have some fun and train for better health.  It does not matter what your initial purpose is; I believe that most people ever holding on to the baseball bat will fall in love with the games as I do.