Baseball is a promising industry. Many people have made a fortune by playing baseball and building a career in it. Indeed, playing even Minor League baseball is already a worthwhile investment.
But you cannot randomly invest in it without knowing the odds. If you plan to make baseball more than an extra-curricular activity, then asking "how much do Minor League baseball players make" is a good step towards achieving a professional name and income in baseball.
How Much Minor League Baseball Players Make
As of the latest payroll update for 2021, Minor League baseball players (from all levels) are to receive a salary increase of the following weekly calculations:
High and Low-A: from $290 to $500
Double-A (A.A.): from $350 to $600
Triple-A (AAA): from $502 to $700
Here's how much Minor League baseball players make on a 5-months-basis:
High and Low-A: $10,500
Double-A (AA): $12,600
Triple-A (AAA): $14,700
Note that the salaries of Minor League baseball players could still change depending on the dynamics surrounding the COVID-19 pandemic.
Is It a Big or Small Increase?
As baseball economics and experts put it, the increase poses a giant leap in percentage view. However, in actual figures and rates, the growth is relatively small vis a vis its overdue nature and the possibility for adjustments as the regular season pushes through in the pandemic.
Per record, the salary has undergone a 38-72% increase since last April, the beginning of the regular season.
In another context, if we take into account the rest of the improvements—enhanced playing conditions and logistics, planned housing for all Minor League baseball players, etc.—brought about by the "salary bump," a possible significant improvement in baseball history should be on the way.
But until December or the following 2022 season, the changes remain to be seen.
Why Is There an Increase?
Baseball, like all profit-based systems, is meant to have a continually-changing salary structure.
Here's why:
The increase or rise in the average Minor League baseball salaries in all levels is simply a consequence of the expansion of several promotional means. And the most crucial promotional means during the late 1900s was the television industry.
But even before the television came into place, free agency, salary arbitration, and the player's union represented by the Major League Baseball Players Association (MLBPA) since 1952 were already setting the stage for the continued increase to date.
Even if we look at the phenomenon of salary increase separately from the recreational industry, we would already understand that salary increase is synchronous with the expanding economic landscape.
Thus, salary rise is to be seen as a normal phenomenon in a growing economy. The only abnormal or concerning phenomenon, in this case, is the delay or impossibility of a raise.
The main trigger for this year's raise is the announcement of the new Minor League structure, part of the modernized player development system.
How Much Was the Average Salary of a Minor League Player?
Although the baseball sport, in general, is a promising career, its payment is still not enough to cover for Minor League players.
Not much has changed before this year's salary bump, particularly on the starting average salary triple a baseball player and the rest of the levels receive.
In 2018 (based on the Athletic report), the figures below show the average salary of AAA baseball player, AA baseball players, and A baseball players.
High and Low-A: $6,000
Double-A (A.A.): $9, 350
Triple-A (AAA): $15, 000
Originally, rookies or short-season players earned weekly around $290. With the salary bump, they are now expected to earn $400.
Can Baseball Players Be Considered Employees?
For years, the MLB tried to categorize baseball players as "seasonal apprentices" instead of "employees," making them ineligible for unemployment aid. Fortunately, Minor League baseball players can now legally file for unemployment benefits.
This is thanks to government legislation in March 2020 that allowed gig and freelance workers to claim unemployment benefits.
With all the uncertainties of the pandemic and the low Minor League baseball salary, unemployment benefits for Minor League baseball players come as a ray of hope.
Why Is the Salary of a Minor League Player So Low?
Compared to the major leagues, the Minor League franchises were not initially covered by protective associations, groups, and unions that paved the way for bigger paychecks.
In that respect, the big-time owners of the Major League franchise underpay Minor League players to give higher salaries to the Major League names. That's why Minor League wages are poverty wages!
In simpler terms, the MLB succeeds on the back of neglecting the minor leagues.
Another reason why the minor league salary is painfully low is that the players are only paid in the regular season (approximately five months from April to August).
Seasons like spring and winter, wherein players are most active for training, do not hold any guarantee of financial coverage. And as far as legality is concerned, minor league players were not eligible to get compensation for overtime.
Though this has been ruled out, there is still a barrier to higher pay for Minor Leaguers. Only a tenth of all players succeed in going into the Major League and getting higher salaries.
So until the collective salary of Minor League baseball increases even more, things remain to be seen for the minor league players.
Which Organizations Protect Minor League Player Salary Benefits?
Although it was only recently that minor league players began demanding better wages, they nevertheless were able to build a stronghold for salary rights and benefits.
USW: The United Steelworkers is a leading general trade union across North America. It currently has 850,000 members spread in varied industrial sectors in the country.
Sources say that certain minor league players contacted the USW for immediate help. USW organizing director Maria Somma says the union supports people who want employers to address their problem, including baseball players.
MLBA: Even the Major League Baseball Association, with its 1,200 members, has voiced its concern on the minor league player's low salary.
The organization has since expressed its willingness to help by negotiating means to enhance legal lines towards liberated wage management for the whole population of baseball players.
Which Legislative Act Protects Players' Rights and Salary Benefits?
The Save America's Pastime Act protects players' rights and the average salary of Minor League baseball players concerning overtime pay and minimum wage.
Both major and minor league baseball figures spearheaded in pushing forward the act by rewriting the federal law under the Fair Labor Standards Act.
The said act was initially introduced and lobbied in 2016. It went through several dismissals before finally seeing the light of day in 2018, when it was subtly included in an omnibus spending bill for government sustainability.
Conclusion
The baseball sports industry is truly successful. And although the distribution of pay seems so unequal that the average salary of Minor League players of all levels has been low, the expected salary bump for the 2021 season still brings hope.
In addition, the higher salary of major league baseball players remains attractive. Therefore, maintaining a career in baseball remains to be a truly promising investment. The answer to "how much do Minor League baseball players make" is just the first step in starting your career in the sport.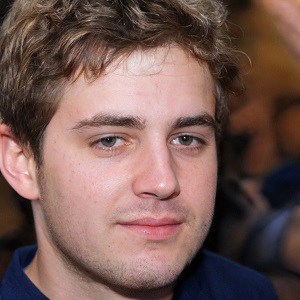 A powerful swing and the ball is flying across the field, just one hit, and we might never forget the thrill it brings. I do not know about you, but I never do. Every baseball game is the chance to compete with others and cooperate with your teammate. It is among my biggest passions.