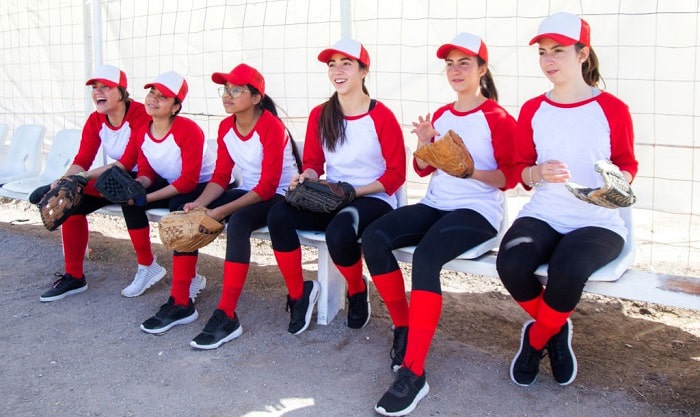 Not all of us girls feel confident in a baseball hat, but wearing it right can be a nice and fresh addition to our daily wear. With a simple T-shirt and a pair of jeans, we can add the baseball cap and complete a sporty look.
Or if we simply want to wear the cap to go to a baseball game, along with our chosen outfits. Then, here some good tips on how to wear a baseball cap for girls. Are you excited to learn them?
Let's wear it with confidence from now on. Read below.
Which Items Can You Wear With the Baseball Cap?
1. Plain T-Shirt
Baseball caps are great for chic and casual getup. And it applies to both boys and girls. The wearer must not contradict the cap with over-the-top shirts to keep that feel. Ask anybody, and they will tell you that a t-shirt is the best and perennially-available match for a baseball cap.
While a bright-colored shirt would do, a plain-colored shirt with not many logos and other designs rocks perfectly! Some small designs on the shirt would do. But make sure that the color (most pink, yellow, whiter, gray, off-white, brown, and blue for girls) is not too bright (like neon) to steal the focus off the whole outfit.
Why should there be no logo on the shirt as much as possible? Because you would want the logo on the cap to be the highlight.
2. Bomber Jacket
A bomber jacket for girls wearing baseball caps functions as an easy fashion-maker. The jacket's bulk adds shape to a particularly skinny girl's body. Lean-bodied girls look good at it too.
With its thick lining, the bomber jacket blends with the cap to provide an earthy, rugged but dramatic appeal. Meanwhile, girls get to pull a chic outfit with a fully-opened bomber jacket, revealing either a plain white or black-colored shirt underneath.
Girls are to be mindful of the right season to wear the jacket, though, because, unlike flight jackets, the bomber jacket is a thick insulator. Wearing it in the middle of summer should not be a good option!
3. Button-Down Shirt
Not only is the button-down shirt great for girls that are fond of donning men's clothing and revolutionizing outfits, but it also sharpens the edges of the baseball cap. It works more as a semi-formal artistic rendition of a suit signature.
Despite technically being a button-up shirt itself, a button-down shirt distinguishes its own by having additional buttons on the color. This particular trait of the button-down shirt makes it a unique, signature-driving suit for women wearing baseball caps.
Button-down shirts already ooze certain solidness. Thus, it would be best to keep their colors light and faded, especially if the girl is wearing a baseball cap.
4. Sunglasses
Another fashion-flashing item for girls is a pair of sunglasses. But choosing the right style has become a challenge these days due to the overwhelming downpour of sunglass models.
But the secret to choosing sunglasses is to get the essentials. Consider, first and foremost, the material, lens shape, fit, and frame.
To wear a baseball cap women sunglasses-paired, the wearer must choose the sunglasses product made of polycarbonate. A small but rectangular shape should best blend with the rounded cap for the lens shape. For the fit, it should be too loose or tight.
And finally, for the frame, padded grips and linings ensure that it does not slip at the expense of comfort.
5. Sweater
Sweaters are the staple to outfits involving caps. While they work on men, they do magic on women. There are a dozen sweater types to choose from. And they all blend in perfectly with a baseball cap. The only primary consideration that taunts girls when wearing sweaters is the climate.
Some sweater types that go cute and trendy with a girl's baseball cap include:
The Circle Cardigan (solid and formal),
Cashmere Crewneck (cool),
Cashmere Turtleneck (vintage and dramatic)
Ribbed Balloon Sleeve Cotton Blend (tailored look)
Structure Knit Tunic Top (neutral),
And many more.
6. Sneakers
Sneakers, like sweaters, are the template to the femme baseball capped-outfit. As such, they have been rocking the fashion world with an unmistakable giddy, light, trendy, youthful (teen-like), bright, sporty, cool, cute, friendly, and outgoing style.
Although girls on sneakers were not taken seriously as icons in the past, they are now ruling the trend world, thanks to the brave gen-z trendsetters.
Some girls look good on multi-colored sneakers. However, most girls, especially those donning plain-colored baseball caps, should opt for plain-colored sneakers to keep the match. Otherwise, the wearer would suffer what people label as "colliding solids," if not a disaster.
7. Leather Jacket
The leather jacket serves as the perfect finishing touch to any outfit. Men even agree that women look strong, sexy, and appealing with those on. Now, add in the baseball cap, and what we will get is a textured layer of versatility. The shearling style stands out as the coziest of all the jacket styles.
But again, like most jackets, leather jackets are a tad hot on a summer day. But suppose the wearer is bent on wearing a leather jacket under the sun. In that case, she should consider wearing something extra-thin cotton shirt underneath. In this way, the coolness gets compensated over minimized layers.
Other equally perfect match pieces for a baseball cap:
Denim jacket
Jeans
Workout or jogging clothes
Stilettos
Denim shorts
Scarf
Tanktop
High-heeled boots
And many more…
Simple Tips to Wear a Baseball Cap for Girls
Here are the simple tips on how to wear a baseball hat for ladies:
1. Go casual and chic
Wear a plain t-shirt, preferably white, as an interior. If the weather is favorably cold, wear a bomb leather jacket. If it is preferably hot, wear a light-colored but solid sweater.
Or, you may stick with the shirt and a short denim outfit. If you brought your jacket along anyway, wrap the jacket around the waist. Put on a pair of sneakers on this getup.
Once done, top it all off with a pair of sunglasses, and reverse the baseball cap to its back panel.
Make sure to see which style works for you.
2. Do the effortless
If you want to look simple but smart, dramatic but cool, and distinct but effortless, pair that plain (preferably white or all black) baseball cap with a full dress. Choose the dress with a lightweight linen fabric.
For accessories, you can choose a suede all-black shoulder back to hang through your side lazily. Moreover, you seal it off with a thin silver bracelet, a choker necklace, and a small pair of hoop earrings. Nothing more, nothing less!
And, don't forget to wear sneakers (preferably light-colored, but bright ones would do).
3. Go denim or don't
Don a short denim jacket (okay for hot weather) with a soft and plain shirt underneath. Pair it up with long denim jeans. You can even opt for tattered boyfriend jeans. Finally, make sure to tuck the shirt in and wear a pair of medium to large-sized sunglasses lenses.
If you are not fond of the jacket, you can stick to the shirt anyway.
While this outfit is naturally trendy with sneakers, it is especially smart with high heels on—your choice.
Note: This outfit could vibe in with a reversed or sided baseball cap.
4. Rock that fitness vibe
Suppose you are tired of the chic styles but still want to pull off one of the cute ways to wear a baseball hat. Then, go for the fitness style by wearing your usual workout or jogging clothes (preferably an all-black except a gray shirt).
With this outfit, longer pants look better as they reveal your muscles and curves, sealing the overall roundness of the baseball cap. And like in all jogging outfits, a pair of running shoes would do them justice! Lastly, wear glasses (preferably with smaller lenses) when under the sun.
Note: Keep the normal position of the cap. Otherwise, it would look cheap.
5. Lay the leather
You can go thick and solid without appearing too strong. To do this, wear a thin shirt underneath. Once done, put on a leather jacket, long leather skinny jeans, and a thin golden belt. Finally, tuck in your shirt.
Ensure that the baseball cap has the same color as the leather. If it is black, then let it all be black. If brown, then keep it all-brown.
Meanwhile, wear sunglasses with large lenses and a tone opposite to your outfit to keep the balance. An all-brown leather outfit, for instance, can benefit from a pair of black shades. On the other hand, an all-black ensemble can benefit from a brown pair of sunglasses.
A pair of pump shoes would make a perfect match for this outfit!
Note: Keep the cap in its normal position.
Conclusion
There are so many ways on how to wear a baseball cap for girls. Some can go smart, casual, and chic; others can pull off with denim, while most prefer it the effortless way.
Regardless of that, wearing a baseball cap, for girls, requires some match-ups and minimal accessories. It will now be up to the girl whose style she decides to put on.
Do you agree with our tips and suggested baseball cap fashion pair-ups? Let us know what you think.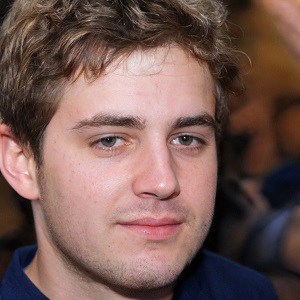 A powerful swing and the ball is flying across the field, just one hit, and we might never forget the thrill it brings. I do not know about you, but I never do. Every baseball game is the chance to compete with others and cooperate with your teammate. It is among my biggest passions.