It is no question that baseball is a prestigious game.
Far from the backyard toss and throw, the illustrious athletes and games played in multi-million arenas undeniably rake in a lot of money for the industry.
Baseball is one of the fastest-growing sports globally, with almost 500 million fans.
Read on to find out who is the richest baseball player and other baseball players net worth.
The Richest Baseball Player in 2023
According to the Forbes list, the richest MLB player in the year 2022 is 37-year-old pitcher Max Scherzer. He has a $130 million deal with the New York Mets.
Moreover, he will continue to receive an extra $15 million in deferred money until 2028. Talk about a top player!
But that is not all, because should he win the fourth Cy Young Award, Scherzer can add $200,000 to his income.
Who Are the Richest Baseball Players in 2022
Moving on from the top 1 richest baseball player in 2022, let's see who trails behind Scherzer in this list.
Mike Trout – $39 Million in Total Earnings
The 30-year-old center fielder Mike Trout is earning big money in the industry.
He has some of the most significant contracts in MLB history; in his 12 years of playing, he has amassed $426.5 million.
He also has long-term endorsements with big brands like Nike, Bodyarmor, and others.
Corey Seager – $38.5 mil in Total Earnings
With his ten-year $325 million deal with the Texas Rangers, having Seager third on the list is no surprise.
The 28-year-old player also has big-time sponsors such as Adidas and Modelo.
Gerrit Cole – $36.5 mil in Total Earnings
The 31-year-old signed a $324 million contract with the New York Yankees back in 2019, propelling Gerrit Cole up on this list.
This contract for a pitcher remains the largest in baseball history.
Anthony Rendon – $36.2 mil in Total Earnings
Anthony Rendon is on a 7-year, $245 million contract with the Los Angeles Angels.
Despite being halfway down the list, it is still a lot of money for the 31-year-old player.
Who Are the Richest MLB Owners in 2022
Here is a list of the richest MLB owners in 2022:
Peter G. Angelos of the Baltimore Orioles: The chairman of the board and CEO, Peter G. Angelos, had a net worth of $2 billion in 2020.
Unlike many owners of baseball teams, Mr Angelos is not a businessman but a lawyer.
John W. Henry of the Boston Red Sox: John W. Henry, the principal owner of the Boston Red Sox, is another successful man on this list.
With his Net Worth of $2.6 billion in 2020, 72-year-old Henry made his fortune from trading corn and soybean futures in his early 20s and later, from his management firm.
Jerry Reinsdorf of the Chicago White Sox ($1.5 bil): Another legend featured in this list is the chairman Jerry Reinsdorf.
The 86-year-old did not only make a fortune in one aspect but two.
He is also known for being one of the people who bought the Chicago Bulls for $16 million in 1985; earlier in his life, Reinsdorf was a tax attorney.
Lawrence J. Dolan of the Cleveland Guardians ($4.6 bil): The principal owner Lawrence J. Dolan hails from a family of cable television pioneers and has owned the team since 2000.
But as successful as the Dolans may be in business, their running of the Cleveland Guardians is viewed unfavorably by many fans.
Ilitch Holdings, Inc. of the Detroit Tigers ($3.8 bil): The youngest of his seven siblings, Christopher Ilitch, inherited Ilitch Holdings, Inc. after his father, Mike Ilitch, died.
The family also owns the NHL's Detroit Red Wings, which is in the top 3 of teams with the highest number of Stanley Cups.
Who Are the Wealthiest Baseball Players of All Time
Here is a list of the wealthiest baseball players of all time:
Alex Rodriguez: No baseball fan does not know of Alex Rodriguez, for he is not just a top player but also happens to be the richest baseball player ever.
Known fondly as "A-Rod", Rodriguez played for several known MLB teams like the Texas Rangers, New York Yankees, Seattle Mariners, etc.
In turn, the teams regarded him as a significant addition.
Rodriguez garnered awards like the All-star title, Silver Slugger award, Gold Glove award, etc.
The current Alex Rodriguez net worth figures to $350 million.
Derek Jeter: With Derek Jeter net worth of $185 million, he is definitely a contender for the highest net worth baseball player.
He played for the New York Yankees as the team's shortstop for 20 seasons. That is a long career!
Ichiro Suzuki: Ichiro Suzuki, born in Japan, is an international baseball icon and the third on this list of wealthiest baseball players, with his net worth estimated at $180 million.
Suzuki had a professional MLB career for 18 years and won the Silver Slugger 3 times.
Albert Pujols: Albert Pujols currently plays for the St. Louis Cardinals, the team he debuted in.
He is a three-time NL MVP and 2-time World Series Champion. He possesses 170 million dollars in net worth.
Miguel Cabrera: The fifth in this list is Miguel Cabrera, or "Miggy," who hails from Venezuela.
He currently plays for the Detroit Tigers as their first baseman and designated hitter, a team he's been with since 2008.
His net worth is $125 million.
How Much Are Baseball Hall-of-famers Paid
Being elected to the Baseball Hall of Fame does not grant the person a cash payment.
Instead, the player gets merchandise profits, memorabilia, and a lifetime recognition of his achievement.
Conclusion
Who is the richest baseball player? The answer to this question can change with time. Regardless, athletes with successful careers can inspire us.
With the perfect blend of skills and hard work, these names forever left a mark in MLB history!
Did we miss some names on our list? Comment below to share your thoughts.
Read more: The tallest baseball player in history.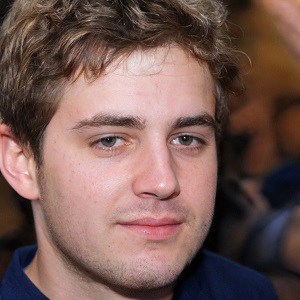 A powerful swing and the ball is flying across the field, just one hit, and we might never forget the thrill it brings. I do not know about you, but I never do. Every baseball game is the chance to compete with others and cooperate with your teammate. It is among my biggest passions.