You might have heard from your friends or the internet that Michael Jordan played baseball during his career. Yes, they're right, he did!
Now we ask — what baseball team did Michael Jordan play for?
It was in 1994 when Jordan played for an affiliate of the Chicago White Sox, which was the Birmingham Barons. This just affirms the range of this legend — he cemented his place in the basketball industry and was also able to play baseball for a time.
What Teams Did MJ Play for in Baseball?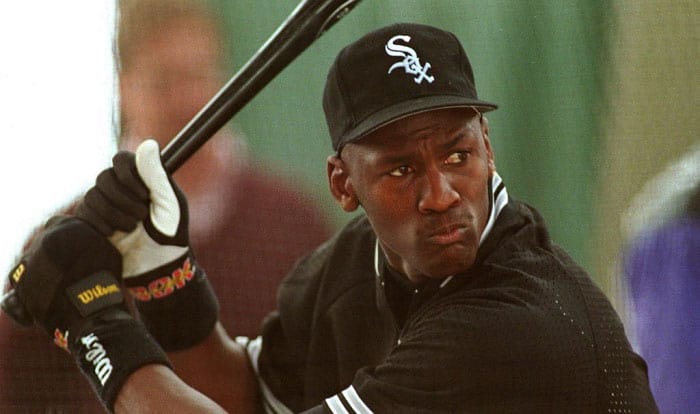 Before we delve deeper into Michael Jordan's career in baseball, let's first talk about how and why he found himself in this sport, amongst all others. Granted, it's not every day that we hear of legends switching sports in the midst of buzz and fame during a stage of his career, but MJ shocked the world with this move.
In 1993, just when MJ's NBA Team Club Chicago Bulls won three consecutive and astonishing championships under their belt, he decided to retire from basketball. This sudden move undoubtedly shocked everyone, players and fans alike.
There were two main reasons for his retirement during that time which were: he didn't have the desire to continue playing basketball, and his father had died months prior.
His father's untimely passaway urged him to step away from the limelight, and mourn peacefully — away from the public.
This was a rather easy decision for him to make because he had experience playing baseball when he was in high school and it was the sport that his father wanted him to take on. This adds to the fact Michael Jordan's father was a huge fan of the sport, in fact, a semi-pro in baseball himself. To MJ, playing baseball was a way to honor his dad.
Let's head on to knowing about the baseball team Michael Jordan was on.
So, what baseball team Michael Jordan played for?
On the 7th of February, 1994, Jordan marked a new era in his life when he signed his first contract with the Chicago White Sox organization, to play for Minor League Baseball. This transition was relatively smooth for him because White Sox's owner was also the Chicago Bulls' (his club team in the NBA) owner during that time.
While he signed a contract to play for the White Sox organization, he actually specifically played for the Birmingham Barons, which was a Minor League Affiliate of the Chicago White Sox Organization. This is considered to be one of Michael Jordan's baseball teams, aside from the team he was on in high school.
For How Long Was Michael Jordan on a Professional Baseball Team?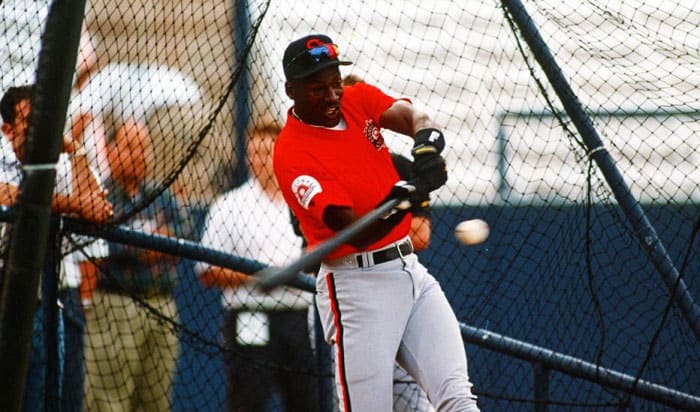 Now that we know the answer to, who did Michael Jordan play baseball for?, let's learn how long he stayed playing on the ground.
It can be remembered that after he retired from basketball on October 6, 1993, he pursued a childhood sport months after — which was baseball. Michael Jordan's stay in baseball was short-lived as he only stayed with the Birmingham Barons for roughly a year.
After his stint in baseball, he announced in March 1995 that via the much-remembered Michael Jordan two-liner, "I'm back". And before everyone knew it, the legend was back in basketball, with support from players, coaches, and even spectators overflowing.
During the Major League Baseball strike, he was concerned that he may be used as a substitute player. This event triggered the end of his brief affair with baseball.
After Michael Jordan announced to the world that he was back, he then proceeded to help his NBA Team, the Chicago White Sox, to another great outing despite his months of absence from the group.
During Michael Jordan's Baseball Career, at What Position Did He Play?
In his stay in the Minor League team Birmingham Barons, he was able to play as the right fielder of the team. With this move, spectators came and packed the arena to the brim to see MJ play baseball.
Achievements of Michael Jordan
When we talk about Michael Jordan's performance in baseball during his stay with Birmingham Barons, statistics and records say that he had:
Played a total of 127 games with the Birmingham Barons
497 appearances on the plate, as well as a total of 436 at-bats
51 runs batted in, scored a total of 46 runs
88 hits including 17 doubles, 1 triple, and 3 home runs
A total of 30 bases were stolen but was caught 18 times stealing
Out of all his 497 plate appearances, he did have 114 strikeouts and 51 total walks. Though this was not exactly an impressive statistic, it was a relatively decent one as the average PA at that time was 16.4 %, and MJ had 22.9%.
Relate: What position did michael jordan play in baseball?
Was MJ Good at Baseball?
The statistics Jordan produced in his stint with the Birmingham Barons were not that high which is why his baseball career was not remembered fondly by the spectators. To some extent, it was even considered a failure.
But failure wasn't exactly in the mind of an NBA Legend like him. So while he knew that he cannot shape the game the way he wanted to, he was constantly improving himself and he proved to everyone that while he was not the best player there was, he respected the game. And that's what made his short-lived baseball career a great one.
Did Michael Jordan Play in the MLB?
Technically, Michael Jordan only ever played in the MLB during their team's exhibition game against the Chicago Cubs. But as per the people who were with Jordan during those times, he would have made it to the MLB as a reserve player had he stayed longer in the sport.
Conclusion
Michael Jordan is one of the brightest stars to ever grace the NBA. Until today, he remains an inspiration to the world, most especially to the young ones.
His love for his dad was one of the reasons why he associated himself with baseball. This just proves that aside from being brilliant inside the court, he was a true idol outside of it.
In this guide on "what baseball team did Michael Jordan play for", I hope we inspired you to take that leap of faith and do whatever your heart tells you to.
Thank you for reading!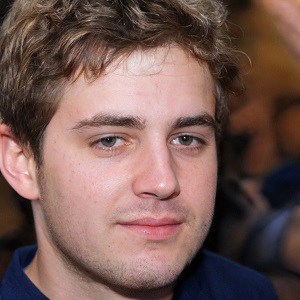 A powerful swing and the ball is flying across the field, just one hit, and we might never forget the thrill it brings. I do not know about you, but I never do. Every baseball game is the chance to compete with others and cooperate with your teammate. It is among my biggest passions.