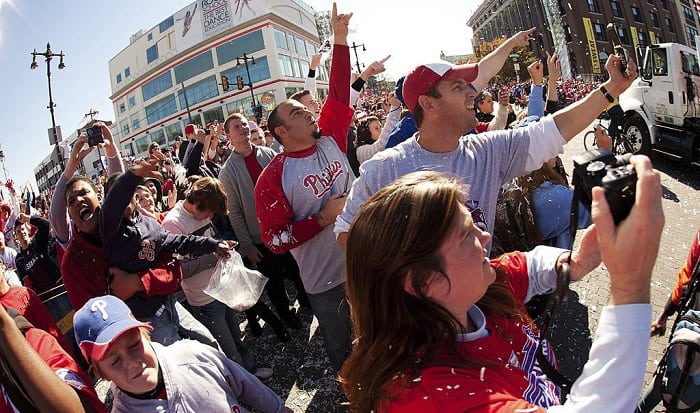 It would be best to wear comfortable, casual, and appropriate clothes for the occasion. And for your next baseball game, try to wear baseball staples like the cap and athletic styles that feature your favorite baseball team.
Baseball games can last long, and your outfit would truly be a big deal! It will help if you balance between style and comfort. If you want the details, this article will show what to wear to baseball game guys.
Outfit Ideas For Baseball Game (Guys)
Baseball is one of the traditional sports that fans could not miss out on! Watching it live in the stadium could mean that you can spend the whole day out in the open field.
It may seem small, but choosing a trendy baseball outfit would be venry difficult, especially for men.
Listed here are some outfit ideas and combinations that would never go wrong!
1. Jersey + Jeans + Sneakers/Converse
A baseball game outfit men would never miss out on the classic combination of a baseball jersey, a pair of jeans, and comfy sneakers.
Your baseball jersey could have your favorite team's logo on it. This way, you can be more supportive of your team and show some fan spirit!
Ballpark outfits usually have that street-style look with them. So, you can also try layering with long-sleeved tees and match it with some funky socks.
2. Hoodie + Sweatpants
If you want something simple, let's say, something to wear to a high school baseball game, you can try combining a hoodie with sweatpants.
Wearing a baseball jersey with a trademark of a baseball team may not be the best choice for watching a high school baseball game.
The hoodie-sweatpants combo can still give you an athletic look. Plus, the comfort is a huge bonus with wearing this to your next baseball game!
3. T-shirt + Khaki Shorts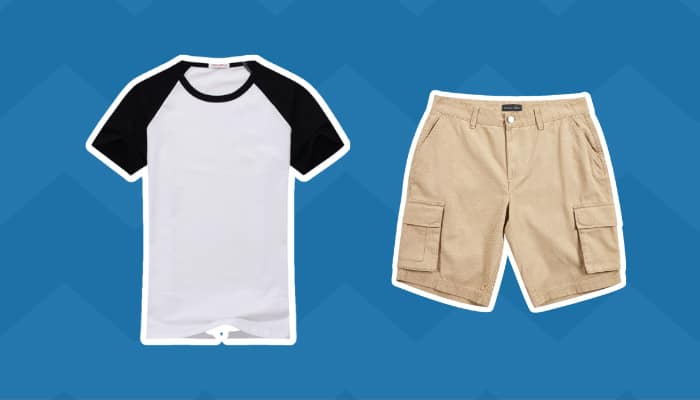 Every guy out there has their trusted tees in their closet. A t-shirt is always a versatile outfit for men. And you can pair this with some Khaki outfit shorts if you want a simple and effortless look.
Moreover, when the heat is too much, tees and khaki shorts are outfit summer options for you.
4. Denim + Shirt + Pants
A striped baseball shirt is an iconic article of clothing for you to try out. You can wear this with pants of your choice, either denim or sweatpants.
And adding a denim jacket over this combo can mix up the look. You can have the denim jacket as an added backup if the weather suddenly gets chilly.
What Are Iconic Baseball Fashion?
Cute baseball game outfits never go wrong when matched with these items. You will notice that these are what some wear to a baseball game woman. Surprisingly, these baseball fashion icons cannot go wrong regardless of gender.
1. Baseball Cap
Baseball caps are, of course, on top of this list! Baseball fans have at least one cap that could have logos of their favorite teams.
The great thing about these baseball caps is that they are multi-functional. Sure, they are stylish and could match most baseball outfits!
But, these can help keep you from the glaring sunlight when you watch the game in open and uncovered bleachers.
If you really want to rock your look with your favorite baseball cap, it is best to wear denim pants, a black top, and a baseball jersey! And do not forget your favorite white sneakers or converse.
2. Baseball Jersey
Do you really want to show a red sox logo when watching your next baseball game? Then rock a baseball jersey by layering it over your baseball outfit.
Baseball jerseys usually have large prints of teams. You can wear this to show your love and support as a fan.
Baseball jersey outfits mens can be pulled off in several looks. You can wear it as it is, over a long-sleeved cotton top, or layer it with a denim jacket.
3. Sunglasses
Adding a pair of sunglasses to your baseball outfit can serve two purposes. First, it can shield your eyes from the sun's blinding rays. This way, you can clearly see what is happening in the game and watch the best highlights even under very bright sunlight!
Second, a pair of sunglasses add a casual and sporty vibe to your outfit. You can wear it over your head if you do not need it to shield your eyes from the sun.
4. White Shoes
There may come so many trends in shoes. But, in baseball, you will never be out of fashion when you wear white sneakers.
Pairing white shoes with your outfit in the next baseball game adds style and a hint of sporty appeal.
5. Face Paint
Face paint is definitely optional, but if you truly want to show some fan spirit, this is the way to go!
Using face paint, a simple streak of your team's color over your cheeks is a festive touch to your next baseball game.
What Would You Wear For Colder Weather?
Baseball games have long-running seasons. The MLB usually conducts tournaments even as the temperature drops during fall and winter.
In the cold weather, you need to adjust your outfit to a warmer combination. You would not want to be freezing as you watch your favorite baseball teams play!
The first line of defense for the colder temperature is to wear longer clothes and add more layers. Wear long sleeves and ankle-length pants to give you extra warmth.
Also, you can keep your hands warm too by wearing hand warmers.
Still, some people have poorer tolerance to the cold. You can wear a thick bomber jacket if you really cannot stand the cold. Do not worry because bomber jackets seldom go out of style.
What Should You Not Wear to a Baseball Game?
I am sure you now have many baseball outfit combinations in mind after reading the things you can wear. But, whenever there are do's, there will always be some don'ts.
So, what should you not wear to a baseball game?
In other sports, managers or coaches might wear suits and ties. Given the outdoor setting of baseball, you might want to avoid wearing this. If you want to move freely, suits are not the best option, either.
Also, avoid wearing too many accessories. Wearing stuff that would impede your comfort is not the best option when watching a baseball game.
And did you notice that we are not talking much about colors? It is because baseball fans usually keep it neutral and simple. Bright and loud colors might be too distracting and attract negative attention from the crowd or players.
Conclusion
You now know what to wear to baseball game guys. Combine trendy tops, jerseys, pants, and even caps.
You need to consider the best combination that makes you comfy but balances it with a sporty appeal.
So, if you want to show off your team spirit in the next baseball game, or you just want to watch the excitement live in the stadium, choose your outfit well and rock it in the following games!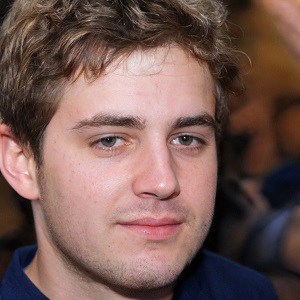 A powerful swing and the ball is flying across the field, just one hit, and we might never forget the thrill it brings. I do not know about you, but I never do. Every baseball game is the chance to compete with others and cooperate with your teammate. It is among my biggest passions.