Baseball is all about skills, speed, force, and form. That is why it has a very long list of factors checked to ensure the hit of each game. One of them is what they call POP or Pop Time.
Now, what is Pop Time in baseball? It is a fielding metric that counts up the catcher's time of swiftly getting the ball out and throwing it to a base – a handy statistical system.
Read on to learn more about POP!
The Ultimate Guide to POP Time
1. Definition of Pop Time
Pop Time is a systematic way to compute data for catchers and other players in baseball. And in a much deeper discussion, pop time requires a complete guide of details like this one for you to understand.
Of course, you need to orient yourself with the standard time during the play. The Major League or the MLB pop time average is around 2.0 seconds. Check out the other average game duration below:
Pop Time to Second Base: Ranges 1.6 seconds up to 2.5 seconds
Pop Time to Third Base: Ranges 1.2 seconds to 2.5 seconds
Exchange: Ranges 0.4 seconds to 1.3 seconds
In this post, discover more about the definition of this stat – calculating it, the factors, etc. Ensure that this will make you a better baseball fan than before!
2. Pop Time Calculation
First on the list is Pop Time Calculation. How do you measure pop time? Well, we are about to find out!
Typically, you can determine data by combining the following components:
The Footwork of the Catcher
Getting into the throwing pose during the game can make you see if that player can toss out some baserunners.
The course in seconds is when the pop time catcher swiftly releases the ball during the game.
Arm Strength of the Player
The role of arm strength in pop time seeks the velocity of the player's throw through MPH (Miles per Hour). The force counts from max effort during throws. Or, you can also gauge it through the par above a player's 90th percentile routine.
Other Factors Affecting Pop Time – The Stat Breakdown
As mentioned above, some factors are vital to measuring pop time and other metrics in baseball. Yet, there is always more to consider for getting good pop time for catchers, right?
To achieve an excellent baseball pop time, the catcher must have the means to throw out a bunch of baserunners. Still, you can guarantee success by considering the following details below:
On a regular note, it is already plausible if a player can run at speed during the game. But a sport-specific rate of running? It can lead you to a record high!
Of course, it is impeccable in the meters if you can throw it like a pro. The more accurate your throw is, the better play you stand a chance. A player can attain this level through proper stance, grip, good sense of motion, and physical balance.
The Pitcher's Delivery Length
It is the timing that a pitcher needs during the game to accomplish Pop Time Goals. You need to adjust your body and stride for at least the length of six of your own feet and more. This way, you can get the right timing, making your first move forward into the footstrike.
Through the following additional aspects to check, it will be more accurate. Identifying will be easier if the performance is close to the average pop time or breaking a new record.
Moving on, let us discover the significance of pop time in the further parts of this guide.
Why is Pop Time Important in the Game of Baseball?
There are mainly three reasons why the use of this metric is relevant. See the list below for further insight:
The Significance of Pop Time:
The precision it can deliver about the results.
Its method can uplift catchers to excel in their skills through provided data.
It can help to assess the game better, especially for players.
For what it is worth, pop time's impact is still valuable in this sport. Knowing such reasons will help you see how pop time works in different playing levels.
See the list below:
Catchers' Positional Guides and Required Pop Time
HIGH D1 or the Elite JUCO Catcher- Pop Time: 1.95 Seconds & Below
NAIA or the LOWER D1 – Pop Time: 2.0 Seconds & Below
D2 Catcher or the LOWER NAIA – Pop time: 2.0 up to 2.1 Seconds
D3 or the Community College Catcher – Pop Time: 2.1 Seconds
The following levels are undoubtedly crucial at the collegiate and secondary levels. But this is the stepping stone to know which potential players to go for the big shots. That's right, MLB!
Now, enough with these and time to learn how to improve your skills for pop.
Top 3 Ways of Improving Pop Time for Catchers – the Master List
Even for high school baseball catchers or college players, there must be room for improvement. Without this cause, there is no door for more valid and quicker pop time results. And doesn't faster sound better?
As you read below, find out the best ways to bring your A++ game for a pop time.
Ensure to work on your Legs' Speed and Power.
It is necessary to have incredible leg power in baseball – particularly if you want to achieve the catcher's pop time. Targeting your mobility is a wise move to ensure goals. If you want to give your pop time a good go, then you need to work on your lower body parts and ankles.
Better Hip Mobility is Vital.
If you are a baseball thrower or hitter, you need enough mobility in your hip area. This is not because you're a youth catcher pop times protege, or more. It is a basic part of the power catcher package to ensure you can do low squats. This will allow you to secure your position in the field.
With this, any catcher can perform a pop time smooth like butter. You can define the loads during the play.
Achieve a Faster Arm Path
In baseball, the arm path measures about 1.8 of pop time. For a player, this number is short and fast. Achieving it to get a good pop time for a catcher is easy – you only need to be consistent about it.
It would be best if you flexed your arm up to 90 degrees. After that, load your throwing arm chunk into the hip-to-shoulder break. Its effect will toss back into the preferred rotation, giving you a great arm path result.
You can be better through a consistent routine like the following and more exercises. These tips will solidify your skills as a catcher and team player. Remember, do not expect to be the best if you do not exert effort to be good first.
So, enough with the discussion, and let's go for some action! The next part of this guide will tackle the teams that made some Pop Time History. Get ready to see the fastest pop time ever recorded up to the MLB's slowest yet!
See if mega-players like J.T. Realmuto of the Philadelphia Phillies, Yadier Molina of the St. Louis Cardinals, or Patrick Bailey of the San Francisco Giants made the list!
Know more about the D1 catcher pop time as you scroll down.
The Pop Time Stat
You are pretty hyped to see who are the best and who are not when it comes to pop time for MLB catchers. Well, count us in too!
Listed below are catcher's pop time chart (2023 SEASON):
Top 5 Average Pop Time to 2nd Base
Philadelphia Phillies – 1.82 seconds
Philadelphia Phillies – 1.88 seconds
Atlanta Braves – 1.88 seconds
San Francisco Giants – 1.89 seconds
Tampa Bay Ray – 1.89 seconds
Top 5 Average Pop Time to 3rd Base
Philadelphia Phillies – 1.34 seconds
Oakland Athletics – 1.39 seconds
New York Yankees – 1.41 seconds
Houston Astros – 1.44 seconds
Baltimore Orioles – 1.44 seconds
Bottom 5 MLB Catchers – The Worst Average Pop Time to 2nd Base
# 59. Washington Nationals – 2.05 seconds
# 60. Milwaukee Brewers – 2.07 seconds
# 61. Detroit Tigers – 2.07 seconds
# 62. Chicago White Sox – 2.10 seconds
# 63. Los Angeles Angels – 2.10 seconds
Bottom 5 MLB Catchers – The Worst Average Pop Time to 3rd Base
# 38. Kansas City Royals – 1.58 seconds
# 39. Chicago Cubs – 1.58 seconds
# 40. Cincinnati Reds – 1.58 seconds
# 41. Chicago White Sox – 1.64 seconds
# 42. Texas Rangers- 1.66 seconds
Note: This is not a catcher pop time by age list but the average list for the 2023 season.
All the season's catchers must have a minimum of five attempts to throw out a runner stealing second. Of course, at least one attempt to throw out a runner stealing third.
Conclusion
At last, we now have the idea of what is pop time in baseball truly is about. It is one of the various systems in this game to measure the players' skills and more. Having this metric method made this sport more intriguing by collecting more data based on catches, throws, and even steals.
We hope that by this guide, you will see that these are more than numbers tabulated to see who's a better player. Pop time unlocks a whole potential that we expect to progress more in the near future!
Read more: What is a pickle in MTB?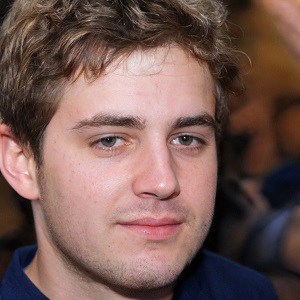 A powerful swing and the ball is flying across the field, just one hit, and we might never forget the thrill it brings. I do not know about you, but I never do. Every baseball game is the chance to compete with others and cooperate with your teammate. It is among my biggest passions.