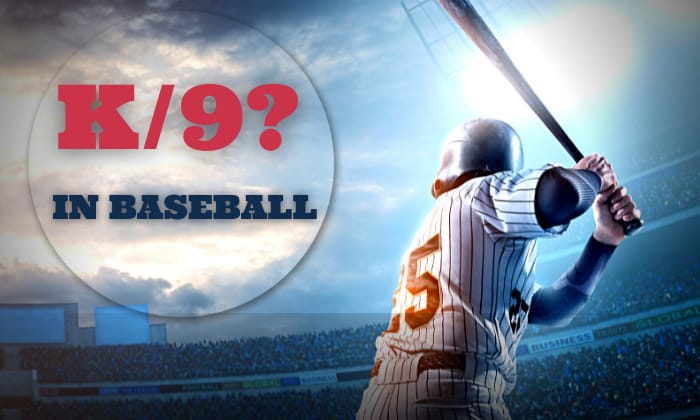 Statistics help assess player attributes in baseball. There are stats relevant to each position, such as the K/9 and H/9 pitching metrics. What does K/9 mean in baseball? What does K 9 stand for, and why is it a good measure of pitching prowess?
K/9 refers to the average number of strikeouts a pitcher achieves per nine innings of baseball. It is among the most celebrated pitcher stats because it means throwing hitters out.
What is a Strikeout in Baseball?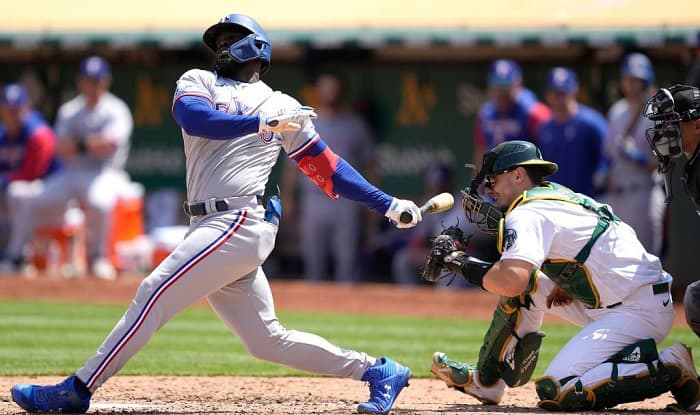 To understand the K 9 meaning better, let us first learn what a strikeout means in baseball.
A strikeout happens when the pitcher sends the batter out, thereby preventing the latter from scoring runs. This feat is indicated with a "K" in baseball score sheets.
The most common scenario for a strikeout is when the batter accumulates a combination of three unsuccessful swings and missed strikes during an at-bat. If the catcher secures the third strike before the ball hits the ground, the batter is automatically put out.
A strikeout may also arise from a fielder's choice when there are runners on all bases. For instance, if the catcher fails to catch the third strike on the fly, he may opt to put out the third-base runner by stepping on the home plate instead of fielding the ball to first base.
Another thing worth mentioning is that a strikeout is specifically recorded as "strikeout looking" if the batter lets the third strike pass without attempting to swing at the ball. Such a scenario is indicated with a reverse K on the scorecard.
Along with the bases-on-ball stat (BB%), strikeouts (K%) are the best indicators of pitching prowess. The ideal combination is a high K% and a low BB%; a quick look at both stats will tell you how good a pitcher is.
Now that you know the K 9 definition in detail, let us discuss how this stat is calculated.
How Do You Calculate the K/9 Ratio?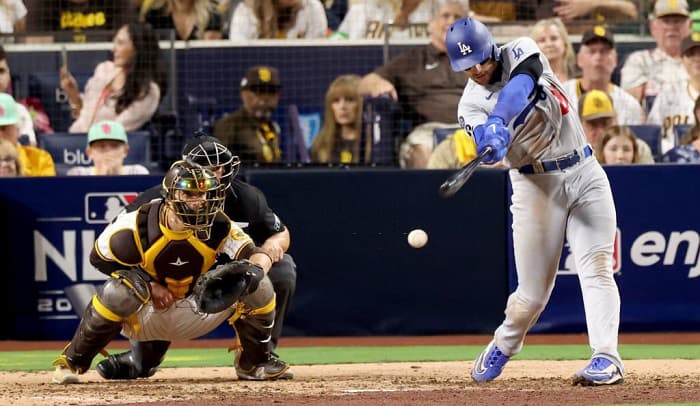 K/9 MLB figures are indicated in decimals and derived in two ways. First, you can divide the number of strikeouts a pitcher has generated by the number of innings they have pitched during their career and multiply the result by nine.
You can also calculate K/9 in baseball by multiplying the total number of strikeouts by nine and then dividing the result by the total number of innings pitched.
Let's look at a specific example and use both formulas to get the K per 9 percentage. For instance, player A pitched a total of 1200 innings and attained 950 strikeouts over his career.
Formula 1:
(Total Strikeouts ÷ Total Innings) x 9 = K/9 ratio
(950 ÷ 1200) x 9 = 7.12
Formula 2:
(Total Strikeouts x 9) ÷ Total Innings = K/9 ratio
(950 x 9) ÷ 1200 = 7.12
Hence, player A has an average of 7.12 strikeouts per 9 innings pitched. You can validate these results using a strikeout per 9 innings calculator. Look for an online k/9 calculator and input the above stats.
Chris Sale of the Boston Red Sox and Robbie Ray of the Seattle Mariners lead the list of all-time MLB K/9 leaders with an 11.07 and 11.03 K/9 rate, respectively. Both pitchers are lefties.
What Are the H/9 and Bb/9 MLB Stats?
H/9 stands for the average number of hits allowed by a pitcher per nine innings. It is calculated by dividing all hits by the number of innings pitched and multiplying the resulting figure by nine.
A good understanding of the H/9 meaning will tell you how often batters get to hit the ball. Remember that a pitcher's main job is to prevent hits and runs.
In contrast, the BB/9 baseball stat represents the average number of walks a pitcher allows per nine innings. A lower figure is more desirable since a walk to base is considered an embarrassment for both the pitcher and batter.
A rating of 2 or below is a good BB/9 in baseball, while 1.5 is considered excellent.
Conclusion
A quick look at statistics can help you assess player performance in baseball. Pitchers with impressive K/9 ratings are known to send hitters back to the dugout even before the ball goes into play.
What does K/9 mean in baseball? You know now that it represents the average number of strikeouts a pitcher is credited with per nine innings of baseball. Share your knowledge with other fans so they can tell apart an average and highly-skilled MLB pitcher.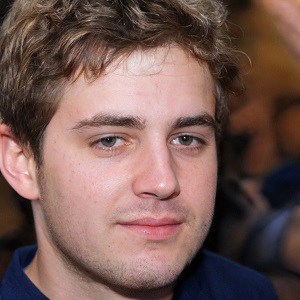 A powerful swing and the ball is flying across the field, just one hit, and we might never forget the thrill it brings. I do not know about you, but I never do. Every baseball game is the chance to compete with others and cooperate with your teammate. It is among my biggest passions.