Baseball fields with turf are dangerous if a baseball player has the wrong footwear. After all, regular or molded cleats and running shoes don't provide enough traction to work effectively on them. It often leads to twisted ankles and other foot-related injuries.
It's why most people who play on artificial turf turn to footwear explicitly made for it to improve lateral support. In other words, they search for the best baseball turf shoes. But most don't know what to look for when buying them and choose subpar options.
I intend to stop this outcome from happening with a detailed buying guide. Instead, it'll discuss all the vital buying factors to ensure choosing turf shoes is an effortless process. Here's a quick preview to provide an idea of what to expect:
Fit
High-quality turf shoes won't do much if they aren't the proper fit. So please pay close attention to the provided size charts when shopping for them. It's also essential to avoid buying turf shoes that fit too snugly, as there should be a small buffer area.
Traction
Turf shoes with superior traction are necessary to ensure top performance on artificial turf. Usually, these options will have rubber outsoles, bigger soles, and thicker designs.
Price
The price of turf shoes can vary drastically based on features. Buyers must account for the variation by constructing a budget around their needs. It'll make the entire buying process much more straightforward.
This buying guide won't be the only resource at your disposal, either. I've also researched and reviewed 5 top baseball turf shoes to provide an early look at what's available. So let's begin with the reviews and see what you can expect from top options!
5 Top-rated Baseball Turf Shoes
New Balance's Men's T3000SW5 V5 Turf Baseball Shoe is an easy contender for being among the most versatile options within this marketplace. It earns this praise by specifically providing sizing for flat and wide feet. As a result, I found it much easier to match my preferences with a suitable pair.
Once I found my preferred pair, I noticed the shoe's foam midsole. It gave me better cushioning support, well past what my prior Puma turf shoes offered. Due to this fresh foam technology, I had a much more effortless time moving around and making plays on artificial turf.
It was only made easier by the perforated synthetic upper area from New Balance, which was designed to promote quick movements on turf. Based on my experience, they succeeded.
The product's mid-top ankle height was another appealing attribute for me. I often have issues with sprained ankles, so I like more support for enhanced protection. These mid-top shoes provided it without overly constricting, as I'd get high-top turf shoes.
Furthermore, the rubber outsole allows for easy indoor or outdoor turf usage. It offers excellent traction to prevent getting stuck on those playing surfaces. It's another trait that showcases the versatility of these cool turf shoes.
On the downside, these New Balance turf shoes have a higher price tag than most options. So buyers must decide whether all the excellent benefits are worth its increased cost. In my case, I didn't have any issues paying extra for this level of quality.
Ideal for flat feet and wide feet (sizing versatility)
Solid cushioning and support via foam midsole
Perforated synthetic upper area allows for quicker movements on turf
Mid-top design offers stable and reliable ankle support
Suitable for indoor or outdoor turf (rubber outsole with great traction)
2. Adidas Men's ZD689 Adizero Afterburner 8 Turf Shoe
Size: 19 sizes (Men's 6.5 – Men's 17)
Color: Black/Silver Metallic/White (6 other options))
Design Components: 100% textile synthetic material, mesh upper area, textile lining, wide lacing system, and rubber outsole
Ankle Height: Low tops
Weight: 1.55 Pounds
The Adidas Men's ZD689 Adizero Afterburner 8 Turf Shoe impressed me the second I laced it. After all, its innovative lockdown lacing system provides a more secure and tight fit than any other turf shoes I've tried. But that's only the tip of this shoe's impressive feature iceberg.
For instance, it contains an upper area made from breathable mesh materials with excellent ventilation. So I can count on keeping my feet cool when trying to catch fly balls or grounders. Therefore, I no longer have to worry about my baseball shoes becoming a stinky nightmare.
This product also has an argument for being among the most comfortable turf shoes. Its incredible textile lining and lightweight material ensure a pain-free experience. Honestly, walking in these lightweight shoes feels like walking on a pair of pillows.
Its performance on artificial turf surfaces is only heightened by its rubber outsole. I was genuinely impressed by its excellent grip and traction compared to other top options. It's undoubtedly better than any product I'd find at a nearby Dick's baseball turf shoes clearance sale.
Buyers won't have to spend an arm and leg to get these shoes like the Adidas originals. All sizes are available for a reasonable price that I'd even call a bargain. It's uncommon to find a contender for the most comfortable baseball turf shoes for these prices.
My only concern with these Adidas lightweight turf shoes is their sizing. I've had several buyers note that the sizes run a bit small. So I'd suggest ordering half a size up to avoid this issue entirely.
Secure, tight fit with a wide lockdown lacing system
Mesh upper area promotes top-tier breathability
Excellent comfort with textile lining and lightweight design
Rubber outsole promotes reliable grip and traction
Affordable
Some of these turf shoes can be used for various outdoor activities. An excellent example would be the Under Armour Men's 3025593 Low Turf Baseball Shoe. It has a sleek, versatile design that would work as biking, running shoes, or even coaching turf shoes.
The shoe's ability to be effective in these roles comes from its comfortable fit. Under Armour did a solid cultivating this cozy fit by embedding a plush heel and breathable toe box. These attributes made this shoe much more user-friendly than my prior Nike trout turf shoes or Boombah turf shoes.
On-field performance was certainly on Under Armour's mind with this shoe, too. In this regard, the shoe's supportive TPU cage was a godsend. It ensured I had no trouble making quick movements when fielding grounders or running out of the batter's box.
Another ingenious inclusion was the ortholite sockliner. It increases the overall comfort and provides good traction for this shoe to improve lateral support. Buyers would have difficulty finding a more stable and relatable option within this marketplace.
I can also expect this shoe to last a long time and increase durability. Its TPU overlays and abrasion-resistant materials will keep it in good condition. It's nice to know I don't have to spend more money on turf shoes soon.
Sadly, I was surprised by these shoes lacking any sizing specifically for wide feet. It seems like a missed opportunity by Under Armour to make their shoes even more convenient. But aside from this issue, I found it hard not to be impressed.
Sleek, versatile design allows for multiple uses
Comfortable fit with plush heel and breathable toe box
TPU cage offers superior support for quick or swift movements
Ortholite sockliner increases comfort and traction
Promotes longevity and durability (TPU overlays and abrasion resistance)
No available sizes for wide feet
Simplicity is the standout trait of New Balance's Men's T3000SK6 Turf Baseball Training Shoe. After all, its straightforward design is stylish, featuring various available color palettes without needing a long list of advanced features.
But this lack of advanced features doesn't mean the shoe doesn't still have impressive ones. For example, its low-top ankle height provides maximum mobility for baseball players. It allows me to fly all over the infield and turn double plays I couldn't with a mid-top or high-top option.
The product's pull tab shouldn't be overlooked, either. With this design, I can lace up the shoe and use the pull tab to slide it on without any issues.
Baseball players will also love this product's rubber construction, which is pretty durable. It hasn't had trouble standing up to regular use and meeting my expectations. Based on my talks with other players, I can't imagine anyone else would have issues with it (aside from pitchers and catchers).
The nubby bottom outsole ensures I have success on the field, as well. It provides me with excellent grip and traction on artificial turf and grass. Due to this, I have much more confidence when trying to steal a base.
However, the products aren't suitable as turf shoes for baseball pitchers or catchers, given that their rubber sole isn't designed to be dragged on the ground. So I wouldn't recommend these for baseball players in these positions, as they'll need to purchase new baseball training shoes within a few months.
Straightforward and stylish design with various color combinations
Low-top ankle height provides maximum mobility
Effortless to put on with pull-tab
Ensures longevity with rubber construction when used correctly
Stellar traction on turf and other surfaces via nubby bottom outsole
Not for pitchers or catchers
Our final product, Adidas' Men's HJ234 Speed Trainer, earns a place on this list by having a lightweight design embedded with several outstanding features. One of the best examples would be its EVA midsole, which creates an incredibly comfortable and supportive area that serves as a heel counter.
But the comfortable EVA midsole wasn't what sold me on this shoe, no matter its greatness. Instead, I'd have to point to its various size options and color combinations. It's hard to imagine anyone not finding a style and size that suits their preferences.
Another massive selling point for me was this shoe's well-constructed synthetic rubber construction that ensures this product can last several years. I've been bringing this pair regularly to my baseball turf for months and haven't seen any wear or tear.
I've also found myself loving this product's breathable mesh tongue feature. It can reduce pressure inside the shoe while allowing air into it. Therefore, it creates a cozier setting for my foot while running around the bases.
I can't end this review without mentioning its affordable price, either. It's easily the least-costly option on my list of best turf shoes.
But I was not fond of this shoe's narrow toe area as someone with wide feet. It's more cramped than I'd typically prefer. But after some breaking in, these men's baseball turf shoes were a delight to wear on the diamond.
Lightweight design and EVA midsole ensures top-tier comfort
Suitable for any player with multiple size and color combinations
Excellent durability with a construction made from synthetic rubber
Mesh tongue reduces pressure and offers maximum breathability
A more affordable price
The narrow toe area is problematic for people with wide feet.
What to Look for When Buying Baseball Turf Shoes
A common concern among many baseball players is how to choose from all these stellar turf shoes. It's a valid question, but there's no need to worry. These sections will make it effortless by covering all the vital buying factors. You'll soon be able to choose the perfect option for your needs.
Shoe Fit
There isn't a more vital consideration with turf baseball shoes than fit. So the first thing to research is whether a specific pair can properly fit your feet. But I'd recommend some extra room in the front to avoid discomfort when making quick movements.
Most top brands like Mizuno or Nike baseball turf shoes will make this easy by providing a size chart. Buying your first pair of turf shoes is never wise without thoroughly reading through these charts.
Another fit consideration is the product's ankle height. In most cases, these shoes are low-tops to ensure moving around is much less constricted. But anyone who suffers from ankle sprains would be better off with mid-top or (in severe cases) high-top turf shoes.
Construction Durability And Breathability
The longevity of these shoes is all over the map. Some options will last several years with regular use, while others will need replacing in only a few months. So durability becomes a vital consideration when putting money down on new turf shoes.
It's why I suggest only considering high-quality shoes made from reputable materials. For instance, look for tear-resistant or waterproof turf shoes. Both these attributes will help ensure long-term usage.
The thickness of a turf shoe's under sole is another indication of its durability. A thicker under sole will last much longer, primarily when adequately modeled onto the shoe. It's a telltale sign of a well-constructed, long-term solution to your baseball turf shoe needs.
However, note that durability should be paired with breathability as well. Look for shoes with a ventilated toe box or breathable mesh. Otherwise, your feet will be sweating excessively during your game.
Traction
Traction is a massive part of being successful on the baseball diamond. So a ballplayer would want their turf shoes to provide as much traction as possible. It's the only way to ensure you can easily make a diving catch or track down a long fly ball without experiencing toe drag.
As you can imagine, some turf shoes offer better than other models. The high-traction options usually have rubber outsoles, bigger soles to improve the heel counter, and thicker designs. These components supply enough traction to make any sharp or quick movement on the baseball field.
Padding
Most turf shoes will have additional support padding than you'd see with regular cleats. After all, artificial grass or turf is harder than standard grass, so this extra support is necessary. This padding is often put in the midsoles via EVA or shock absorption, which offers cushioning.
So I'd recommend looking out for any mention of EVA material or shock absorption when buying turf shoes. It could make standing for hours on a turf field much more bearable. Otherwise, cramping or other foot injuries could rear their ugly heads.
Ankle and Arch Support
As I mentioned earlier, ankle support is crucial when searching for turf shoes. But this component isn't only achieved through a mid-top or high-top design. Other features can help offer additional ankle support, such as unique laces or foam insoles.
Anyone with severe ankle issues should ensure their turf shoes have these attributes. It's best to go into these fields with as much support as possible. Otherwise, a rolled ankle could be on the horizon.
On a simple note, the arch of your foot will also need support. Some brands focus on this area and advertise certain features to help provide it. If you need support for plantar fasciitis or other arch-related issues, consider any turf shoe with extra arch support.
Price
Baseball turf shoes are available at a wide range of prices. So building a budget designed specifically for your preferences becomes an absolute necessity. Otherwise, it's easy to get overwhelmed by the many options within this marketplace.
In other words, this budget will become a valuable tool in limiting the number of choices. It's just a simple matter of accounting for how your wanted features activate overall cost. For instance, a person who wants high-quality leather turf shoes from a top brand will need a higher budget.
Once this budget is set, navigating this marketplace will become much more painless. You'll then choose from a more manageable selection of suitable turf shoes.
Should You Wear Baseball Cleats on Turf?
It depends on what sort of cleats your shoes feature. Molded ones are a no-no, as they'll only lead to injuries when playing baseball on turfs. Plus, the rubber cleats may rip the turf apart and offer less traction.
Instead, turf shoes with excellent traction are a much better option for these fields. These shoes will help you move around more efficiently and safely. You won't have to worry about your feet getting stuck on the turf like with other cleats.
If you insist on wearing turf cleats for baseball, use hybrid metal ones for better traction. However, do note that these shoes aren't suitable for young players.
How Long Do Baseball Turf Shoes Last?
The longevity of baseball turf shoes will depend on their quality and care. But generally, a high-quality pair should last several years of regular use without much issue. Buyers must be cautious to avoid options that aren't up to snuff.
An example of a durable choice would be the New Balance Men's T3000SW5 V5 Turf Baseball Shoe. It has a reputation for offering years of top performance without any trouble. Buyers can attribute this longevity to its solid construction and quality materials.
How Much Does It Cost?
A solid pair of turf shoes can cost anywhere between $50 and $150. Of course, some outliers land below and above these ranges. An obvious one would be size, such as youth baseball turf shoes costing significantly less than adult ones.
But most of the best turf shoes fall right within these averages ($50-$1150), meaning many buyers will have to save some money for a new pair.
Conclusion
The best baseball turf shoes will provide superior stability and exceptional comfort when playing on artificial turf. So it's vital to have a solid pair to ensure top-tier performance. Otherwise, your results on the field may not meet expectations.
If you have more questions about finding the perfect pair, use our comment section. I'll make sure to answer all the posts as soon as possible. Thanks for reading!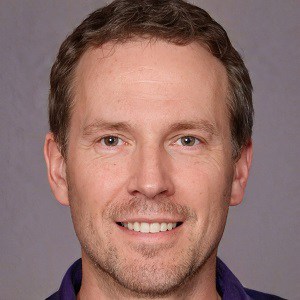 Five years as a baseball player, my training approaches with this game give me the motivation to inspire and support young players more. Like all sports, we should start with the desire to have fun and maintain our resilience to strive better at any competition. But, of course, some of us want to have some fun and train for better health.  It does not matter what your initial purpose is; I believe that most people ever holding on to the baseball bat will fall in love with the games as I do.