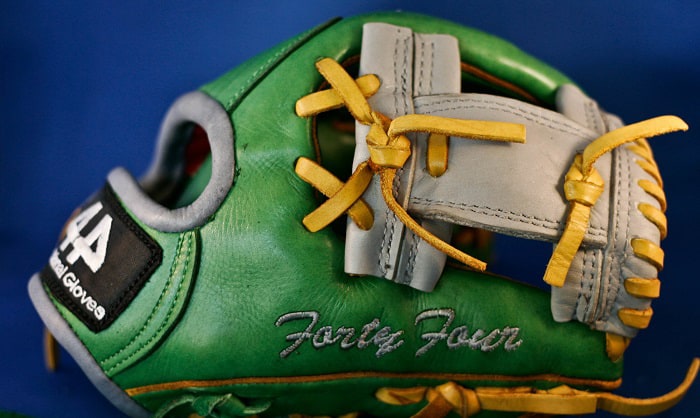 If you love baseball, then you have heard of the 44 gloves. These are made by the company 44 Pro, which specializes in crafting affordable custom baseball gloves.
The good news is you can simply place an order on their website, and they'll send it to you. The next question is how long do 44 gloves take to ship? It will take 2-5 business days for shipping within the US and seven business days for international orders.
44 Pro Gloves Order Status and Delivery
In 44 Pro, baseball gloves can be customized in many ways, like changing the color and adding a custom number. After you have built your gloves; now, how long do 44 gloves take to deliver?
Once the orders are finally placed, they will require 5-6 weeks to be completed. The stages include mold cutting, embroidery, stitching, forming, and quality check. Each requires seven days to complete to ensure that you get what you paid for.
The last stage is the 44 pro gloves preparing for shipment, which is another seven-day process. Rest assured that once the items have been shipped, a separate email will be sent with a tracking number.
You can check the order status by entering your order number into their website: https://44progloves.com/order-status. In addition, custom 44 gloves are non-refundable, and orders are considered final with no changes applicable.
Where Did 44 Gloves Come From
The popular custom 44 pro gloves were started in 2011 by the San Diego-based company, 44 Pro. They are known for using high-quality materials while keeping competitive pricing in the market.
Aside from their unlimited customization options, these gloves offer a variety of benefits to the players. The most notable is that they give the players more control over their hand and wrist movement. They also provide more support, which allows the players to throw harder and faster.
The website also features hand-selected glove designs by staff which you can use to start customizing. Different gloves vary for each baseball position. In addition, they have stocks available for those who want to make an instant purchase.
Process of Ordering 44 Gloves
You can start with the 44 glove builder where you will have a canvass of your choice. They allow you to select if it will be for baseball, softball or if you need a batting glove.
As for the baseball gloves, the next step is to choose whether they will be for infield, outfield, first baseman, or catcher. Remember that there are differences between these gloves.
In general, gloves have a pocket on the back of the hand. The pocket is designed to hold the ball when the player is fielding ground balls or throwing balls to players at first base or third base.
Infield gloves are designed to be smaller than outfield gloves for speed and flexibility.
With an open webbing, the outfielder can see through their glove and prevents glare on the ball from sunlight or stadium lighting.
The catcher's glove has a closed webbing that goes from the back of the hand to the wrist. This allows for more freedom of movement and a better ability to handle balls thrown at them. It also has a deeper pocket that helps with catching balls in different positions.
The pocket of the first baseman is open and shallow so that the ball can be quickly retrieved for fast plays.
Once you have determined to get a 44 glove, you can start the customizations.
#1: Selecting the base will give you the following:
Finger Hood or Pad
Inlay
Lace Length
Wrist Lining
Dual Welting
Web Style
#2: Select colors where you can change every part of your glove to white, black, or tan.
#3: Lastly, you can personalize it with your preferred graphic, number, or stamped flag.
44 Gloves Series
44 Pro Gloves currently have the Signature Series, which features Japanese Tanned Kip leathers, and the C2 (classic) series. When it comes to color options, the Signature Series offers more and is available in eight different models than the C2, which is only available in one standard pattern.
Here are the Signature Series models:
Pro 44 glove pattern: This is the most customizable featuring a medium-deep pocket, and is their original glove pattern.
JP11 is their Japanese-inspired model, which has a very shallow pocket
Crown Tip pattern: This pattern has a shallow to medium pocket plus a crown shape welting pattern
574 pattern: This pattern offers a deep pocket and a wide heel. It also features no palm overlap and no welting pattern
CB44: This pattern has a medium to deep pocket and a closed-back design
Conclusion
Baseball gloves are a vital piece of equipment for any baseball player. Many factors go into buying a baseball glove, so it is important to do your research before making a purchase. Ensure that you have an idea of how long do 44 gloves take to ship to set expectations while ordering.
Overall, the 44 Pro gloves prove that you do not have to spend a lot of money to have high-performing gloves. The customization is also an excellent experience for young buyers giving fair competition to other brands in the market.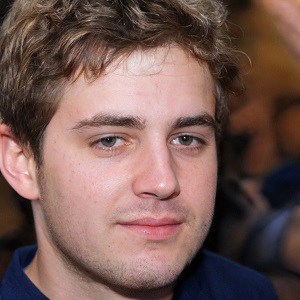 A powerful swing and the ball is flying across the field, just one hit, and we might never forget the thrill it brings. I do not know about you, but I never do. Every baseball game is the chance to compete with others and cooperate with your teammate. It is among my biggest passions.