Many baseball players have their favorite handmade from Nokona. For baseball fans, one of the interesting queries that often comes up is, "where are Nokona gloves made?"
Nokona gloves originated in Nocona Texas. They are made from animal hides of cattle raised on pasture, such as kangaroos, buffalo, and steer.
Nokona has been making gloves in the USA since 1934 with their products used and worn by some of the top players throughout MLB.
History of Nokona Baseball Gloves
Nocona American Ball Gloves are a brand of gloves made by the Nocona Leather Company. The company was founded in 1926 by local banker Cad McCall and local, T.B. Wilkes. It is still operating today, with its main Nokona baseball glove factory located in Texas.
At first, they manufactured wallets and purses for men and women. It was in 1932 that the management decided to manufacture sports equipment made of leather. By that time, President and Bob Storey applied for a trademark; however, it was denied because the name of the city could not be used as a brand name. It was then changed from Nocona to Nokona Leather.
Throughout the years, many baseball glove manufacturers moved to Asia for cheaper materials and labor. Meanwhile, they insisted on making American made baseball gloves and are the only company that produces baseball gloves on domestic soil.
However, in 2006, the 80-year-old Nokona factory burned for two days, with the employees still compensated until it resumed operations after 51 days.
In 2010, Cutters Gloves acquired the majority ownership of Nokona but will remain under the leadership of President Rob Storey. He is the fourth generation of the family who owns Nokona gloves.
Soon after, the Nokona logo was re-introduced with a modern mark representing a focus on technology, quality, and innovation.
Nokona was able to maintain its success by staying true to its core values, which include providing high-quality baseball gloves made in Texas.
Nokona in MLB
Baseball players choose Nokona because of the quality and durability of their products. They also like that they have a wide variety of designs to choose from, as well as being able to order customized designs with their own names or numbers on them.
These texas baseball gloves are excellent for either the casual ballplayer or pro.
Some of the past MLB players who used Nokona include Tyler Saladino and the Philadelphia Phillies Pitcher, Jerad Eickhoff.
Choosing the Right Baseball Glove
A good baseball glove should be made of high-quality leather and have a durable design. It should also be lightweight and have an adjustable wrist strap to ensure that it is comfortable for the player. Moreover, it should also have a pocket for your batting gloves, as well as a pocket for your catcher's mitt.
When buying a baseball glove, there are many things to consider. Some of the important factors include:
The type of glove
Personal preference and needs
The quality and durability of the glove
Nokona recommended that glove sizes are based on the length of your palm and your fingers. For example, if you have a palm length of 8 inches, you should get a size medium glove or above. If you have fingers that measure from 1-2 inches, then you should get a large glove or above.
As for the baseball positions, the sizes for infielders are 11.25", 11.5", 11.75", and 12" while outfielders use bigger gloves to cover more area.
Most of the gloves manufactured by Nokona are rated the best by several sports reviews. You can search for Nokona clearance gloves to find one that suits you.
Conclusion
Nokona baseball gloves have a reputation as being one of the best quality gloves on the market. They come in a variety of colors, designs, and styles that can be mixed and matched to fit any player's preference.
It's also great to know where are Nokona gloves made from and their legacy in American baseball history.
These baseball gloves are a great option for players looking for a performance glove with a classic look. While there are those who prefer more modern designs, they are definitely worth considering if you want something that will last through your career.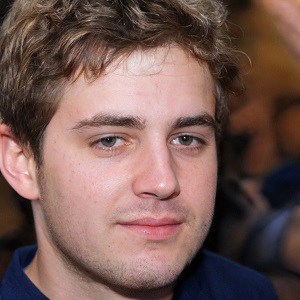 A powerful swing and the ball is flying across the field, just one hit, and we might never forget the thrill it brings. I do not know about you, but I never do. Every baseball game is the chance to compete with others and cooperate with your teammate. It is among my biggest passions.