Playing sports without adequate equipment can be dangerous. If you are not careful, an enjoyable game might lead to hospitalization. Whenever players join a batting competition, they want to make a swing with the most power and control. To do so, it's essential to choose the batting gloves that meet their demands.
The right gloves will decrease the risks of being seriously injured, allowing better performance and no concerns about possible accidents. This post will, thus, offer you a batting glove sizing chart and a few suggestions on how to pick a suitable pair of gloves.
Batting glove importance
Batting glove sizes
Batting glove concerns
Batting Glove Importance
It wasn't until the 1960s that players began wearing batting gloves during the game, and this became a popular gear in the 1980s. Nowadays, players have an option. Many regularly use batting gloves, while others choose not to. There are four reasons why batting gloves are important.
Greater grip
A secure and controlled hold is required to succeed in a game, whether the bat is made of wood or metal. So, most players use batting gloves at all levels of the game to gain additional grip when grasping a bat.
Some manufacturers include an adhesive outside on the palms to help regulate the position of the bat. This is particularly good for hitters who may be facing terrible weather circumstances. For instance, your hands are more likely to sweat under warm or hot weather conditions, so batting gloves can handle the problem.
Prevent blisters
The second reason why wearing gloves is preferable is because they protect the skin. Swinging and hitting a bat can potentially cause a lot of injuries to your hands.
You might suffer blisters, scrapes, and rips on your skin by the way you're holding the bat, especially in cold temperatures. If you have a pair of batting gloves, they minimize sting and vibration during a strike and decrease the probability of blistering throughout the season.
In addition, they work as a handguard once you slide into a base. In other words, batting gloves might be helpful when running to different bases since they protect your hands from rubbing on the ground if you fall.
Control perspiration
Gloves are designed for those who care for their hands. They protect the skin from many dangers, particularly when hands sweat. Batting gloves absorb perspiration and make the users feel secure about keeping the bat. Thus, in many competitions, this extra layer is strongly recommended.
Children hand protection
Everything relies on the player's comfort. You don't have to wear gloves if you believe that your grip is safe already. However, if you have soft hands that are easily injured or use a bat with no grip, gloves can protect your hands and keep them safe.
This is crucial for youth players in particular. They should protect their hands from possible damage, especially when considering the bat vibration that comes into contact with the ball. If your child wants to grow as a hitter, they must be able to swing and play in that position frequently, meaning that they should wear batting gloves rather than taking time off of training to heal their hands.
Batting Glove Sizes
If you don't feel safe, you won't achieve the outcomes you desire and make progress on the field. Don't worry! With the appropriate glove size, you can make a difference. Batting gloves are available in a variety of sizes, from extra small junior to adult.
Just estimate your hand length to figure out the correct size for you. You should measure from your palm bottom to the top of the middle finger. Now let's discover the batting gloves size chart for adults and youngsters.
Size
Youth (inch)
Adult (inch)
Extra small

Small

Medium

Large

Extra large

Extra extra large

N/A

6 – 6.25

6.25 – 6.5

6.5 – 6.75

6.75 – 7

N/A

Under 6.75

6.75 – 7

7 – 7.25

7.5 – 7.75

7.75 – 8

8 – 8.25
There is another approach to decide how big batting gloves are according to your age, ranging from small junior to adult. Once you get past 14 years old, it's better to choose a standard adult-sized glove.
Youth Batting Glove Sizing Chart
Size
Age
Small junior

Junior

Youth

Adult

7 – 8

9 – 11

12 – 14

14 – 15
Tips: You have some more options in terms of sizes while picking gloves. You may buy a little larger glove that has more space for growing since you can't grip the bat and move if it gets tight on your hands. Although certain styles of gloves will stretch, you still need that expanding space to let your gloves last longer.
Batting Glove Concerns
A diverse range of batting gloves is available in different sizes and materials for various purposes, including controlled swinging and the best outcomes. Before purchasing a pair of batting gloves, there are certain aspects to consider.
Palm material
For the palms of batting gloves, two materials provide different benefits
Leather: Batting glove leather palm provides more grip while playing than the cotton ones. In addition, straps and sweat cuffs are some of the typical terms for this kind of glove. Gloves are securely held on the hand by straps. These straps are equipped with cuffs that can absorb sweat from your hands.
Cotton: This is considered the cheapest option for batting gloves. For better stretching, some individuals prefer cotton gloves. However, long play sessions might make your hands feel stiff. In hot or humid circumstances, cotton batting gloves tend to absorb moisture, which causes trouble maintaining a firm grip.
Finger padding material
Padding minimizes vibration once you get a touch. Just like palms, batting gloves have two materials in the finger padding.
Foam: Even though foam is light, its protection is just similar to cotton padding. Several modern batting gloves with finger cuts make it better to wrap around the handle
Cotton: This type of padding is usually more affordable than foam. This is why cotton padding is more suitable for beginners.
Form of Wrist
While a short-cuff glove that runs around the player's wrist, straight down to the base of their hand is popular, a longer one has been gaining ground lately.
Long cuff: Some gloves feature a long wrist to give support, stability, and comfort while training.
Short cuff: For something with a low profile, simple to put on and remove, short wrist gloves can meet your demands. Many people need a low wrist to make a whole range of movements open as well.
Conclusion
Gripping a bat with gloves on always makes the bat feel thicker and easier to lift. Moreover, gloves can assist you in holding more firmly and decrease vibration in your hands-on touch.
You have probably learned not just the batting glove size chart but several factors for choosing a good pair through this post. Did you find this content informative? If yes, please leave a comment and share it with family and friends.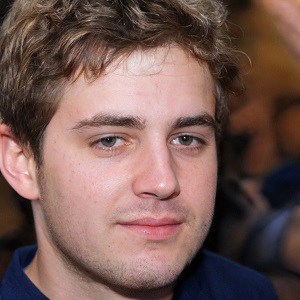 A powerful swing and the ball is flying across the field, just one hit, and we might never forget the thrill it brings. I do not know about you, but I never do. Every baseball game is the chance to compete with others and cooperate with your teammate. It is among my biggest passions.