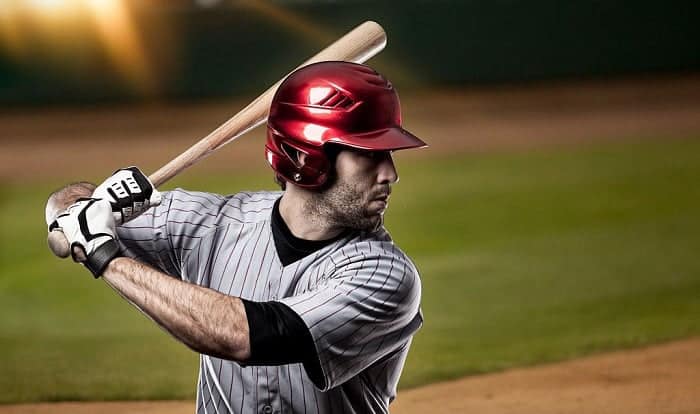 As with other sports, baseball has a language of its own. There is a lot of jargon and lingo that you will have to know to get the most out of any baseball game. One of these terms is DFA. So, what does DFA mean in baseball?
DFA is short for Designated for Assignment and is a contractual term used in the baseball realm. Essentially, it refers to when a player is eliminated from a team's 40-man roster and placed on waivers for other teams to claim.
You may have heard about this if you follow the Major League games and subscribe to baseball news. Most recently, renowned player Alber Pujols was designated for assignment by the Angels, stunning many fans and followers. It was a surprising announcement that prompted many people to search for the true meaning and implications of FDAs in the baseball context.
Indeed, there is plenty to know about this three-letter abbreviation. Various components complicate this notion, making it difficult for those that are outside of the baseball business to wrap their heads around.
Understanding this, we have put together a comprehensive but succinct guide for your reference. Read on to find out all about this niche topic of DFA baseball!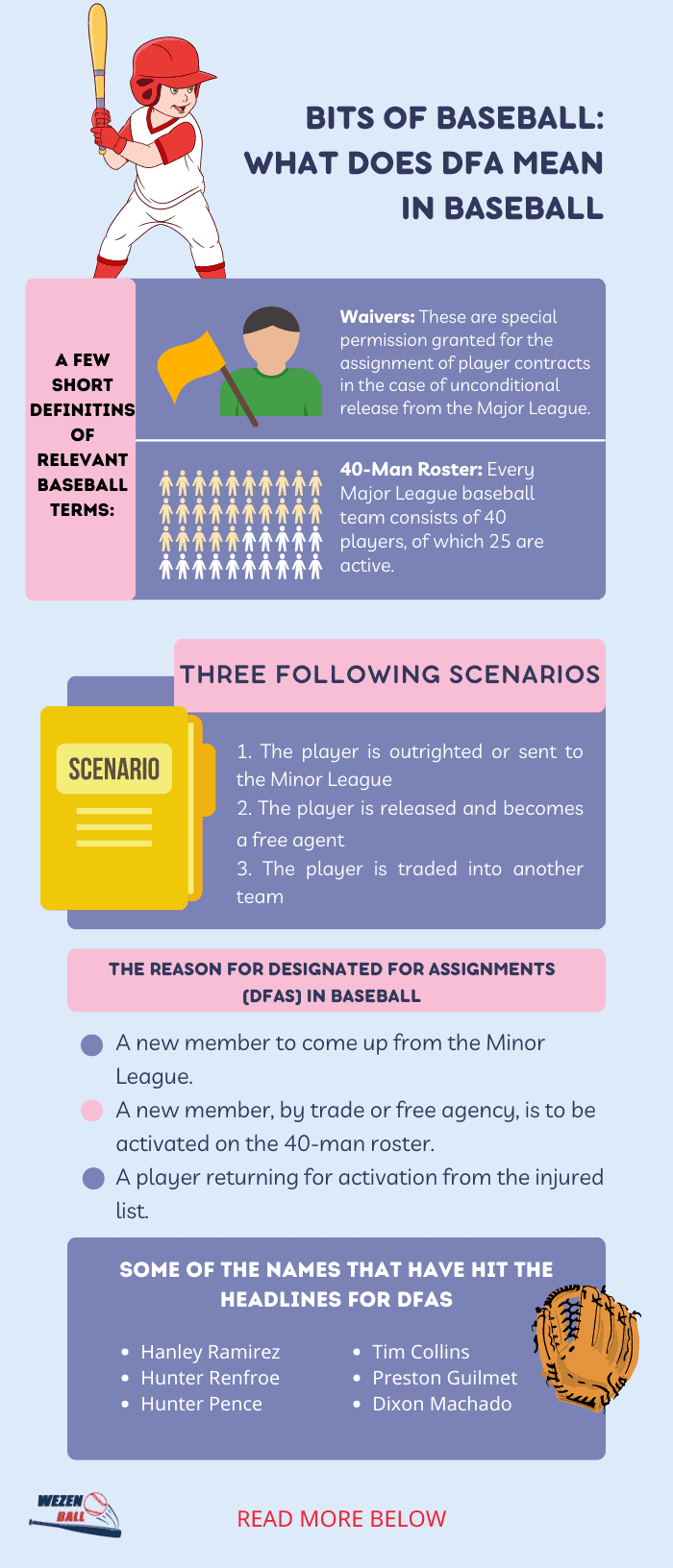 What Does DFA Mean in Baseball and the Technicalities Around DFA in Baseball
To set the stage for explaining the technicalities around DFA (Designated for Assignment), here are a few short definitions of relevant baseball terms:
Waivers: These are special permission granted for assignment of player contracts in the case of unconditional release from the Major League. Waivers are placed on players, who can be claimed by clubs and teams. Essentially, a waived player is up for grabs.
40-Man Roster: Every Major League baseball team consists of 40 players, of which 25 are active. The remaining players are still signed to contracts with that team but are on the injured list or take other spots in the team's Minor League system.
Now that you have a basic idea of the lingo around this topic, we can delve into the detailed explanation of DFAs in baseball.
When a baseball player's contract is set to be designated for assignment, the player is taken off his or her current club's 40-man roster and placed on waivers. Within three business days, any other team can claim the player. When it comes to claims, the priority goes to the league, in which the player is already a part of.
For example, if a player is in the American League, other American teams can get dips on the player. Between two or more teams that want to claim the player, the team with the lower record gets to make the pickup. If a player is claimed before July 31st, the new team can take up his or her contract and the player will be automatically added to that team's 40-man roster, or they can work out a trade with the original team.
Another possible scenario is the original team pulling the member back and off waivers, wherein the player returns to the 40-man roster, or is put on waivers again. But, the second time, the original team cannot revoke claims and will have to either give the player's contract up to the new team or accept a trade.
If the player is not claimed after three days, his or her fate is decided by the original team. One of the three following scenarios will occur:
1. The player is outrighted or sent to the Minor League
2. The player is released and becomes a free agent
3. The player is traded into another team
But, at this point, there are a few other quite important aspects to note as well.
A player can only be placed on waivers for the first seven days of a 10-day grace period. A player who has been outrighted is still paid the same amount on his/her guaranteed contract.
A player can only be outrighted without consent once in his or her entire career.
A player who has been in the Major League for more than five years cannot be outrighted without consent.
If a player, in this case, refuses to be outrighted, he or she has to be returned to the 40-man roster or released as a free agent. In the latter scenario, the player can sign with other teams and clubs on his or her own. The team that released him or her will have to cover the salary the player is owed minus what he or she is offered by the new team.
Trades can only take place up until July 31st if waivers are not cleared.
A player who has been in the Major League for 10 years and five years with his or her team cannot be traded without consent. This is also commonly referred to as the 10-and-5 rule.
When a player is on any 40-man roster, he or she will be granted three option years. Here, option means optional assignments. The player can be promoted to the Major League or demoted to the Minor League as many times as the parent club decides for three seasons.
Afterward, the player is out of options and he or she must be placed on waivers again. Once waivers are cleared, the player can be optioned back to the Minor League.
The Reason for Designated for Assignments (DFAs) in Baseball
DFAs happen because a team may want to open a slot on their 40-man roster for:
1. A new member to come up from the Minor League
2. A new member, by trade or free agency, to be activated in the 40-man roster
3. A player returning for activation from the injured list
Simply put, when designating players for assignments, a team is making "roster room" for someone else to join their 40-man list.
Aside from the most recent DFAed player Alber Pujols, here are some of the names that have hit the headlines following announcements of DFAs:
Hanley Ramirez
Hunter Renfroe
Hunter Pence
Tim Collins
Preston Guilmet
Dixon Machado
You may have heard of these players, especially if you are a baseball enthusiast. For more, however, go through this tracker on MLB Trade Rumors.
Conclusion
So, there you have it! You have finished this article featuring the full answer to: "What does DFA mean in baseball?" Enjoy baseball games on TV and the headlines in a new light now that you have been enlightened! Hopefully, you were able to pick up a lot of valuable niche information.
If you have any other follow-up questions or thoughts regarding this, do not hesitate to leave a comment. We are always ready to hear from our readers. Also, share this article with your friends and family so they can learn about FDAs in baseball!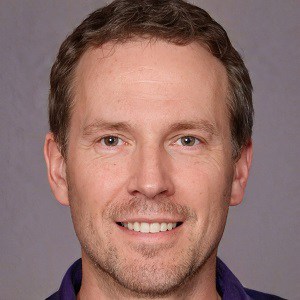 Five years as a baseball player, my training approaches with this game give me the motivation to inspire and support young players more. Like all sports, we should start with the desire to have fun and maintain our resilience to strive better at any competition. But, of course, some of us want to have some fun and train for better health.  It does not matter what your initial purpose is; I believe that most people ever holding on to the baseball bat will fall in love with the games as I do.