One crucial element that can significantly impact your performance is the length of your baseball bat. Whether you're a player seeking the perfect bat or an avid fan curious about the game's equipment, understanding the importance of bat length is essential.
So, how long is a baseball bat in feet? To answer your question, it commonly ranges from 2.33 feet to 3 feet. Keep in mind that this length is for all ages from different leagues.
That being said, let's talk more about the essentials!
Baseball Bat Length in Feet
Baseball bats are typically measured in inches rather than feet. The standard baseball bat length for adult baseball bats falls within the range of 28 to 34 inches.
However, just to provide an approximate conversion, let's try measuring baseball bat length in feet.
To know how many feet is a baseball bat, convert inches to feet. To do this, we must divide the number by 12. Therefore, the average length in feet should be between 2.3 and 2.8 ft.
It's worth noting that these measurements can vary slightly depending on the manufacturer and the specific bat model.
Standard Length in Feet and Regulations
When it comes to bat length regulations, different leagues and organizations have their own rules. Keep in mind that when finding the perfect bat length for you, refer to the size chart provided below.
| | |
| --- | --- |
| League / Organization | Maximum Bat Length |
| Major League Baseball (MLB) | 3.5 feet |
| High School & College | 2.83 feet |
| Junior League | 2.83 feet |
| Little League (13-15 years) | 2.75 feet |
| Little League (9-12 years) | 2.75 feet |
| Tee Ball (4-6 years) | 2.17 feet |
Factors Affecting Bat Length
The length of baseball bats can be affected mostly by two factors – body weight and swinging weight.
1. Body weight
One important factor is the swinging weight, which refers to how the weight is distributed along the bat. Even if bats have the same overall weight, differences in weight distribution can affect performance.
Balanced bats have an even weight distribution, allowing for greater swing speed and control. On the other hand, end-loaded bats shift more weight toward the end of the barrel, resulting in more power.
For example, a -10 weight drop bat will be lighter than one with -9 weight drop.
2. Swinging weight
Another factor is the body weight of the bat, measured in ounces. The difference between the length and weight of the bat determines the body weight. Lower weight drops mean heavier bats, preferred by professionals for better performance.
By considering these factors, the baseball bat dimensions can be constructed to meet standards, optimize performance, and suit individual player preferences.
Impact of Bat Length on Performance
The length of a baseball bat has a significant impact on a player's performance at the plate:
A longer bat provides extended reach, allowing hitters to cover a larger area and make solid contact with pitches on the outer edges of the strike zone.
It enables hitters to cover a larger portion of the strike zone and make contact with pitches that would otherwise be difficult to reach.
Longer bats require adjustments to a player's stance and swing plane. Shorter bats facilitate a more compact swing, allowing quicker and more efficient swing mechanics.
Shorter bats enable a faster bat speed due to their lighter weight and shorter length. Quicker bat speed can help hitters react faster to pitches and make solid contact with the ball.
The right bat length enhances a player's ability to make consistent and solid contact, improving their overall hitting performance.
Finding the right baseball bat size is essential to maximize power generation and maintain proper swing mechanics, resulting in improved hitting performance.
Conclusion:
Now that you know the answer to your question, "How long is a baseball bat in feet?", you'll be able to share this knowledge with your fellow baseball fans.
Understanding the baseball bat length in feet holds immense significance, as it directly influences a player's reach and swing mechanics. The precise length enables optimal alignment, wider hitting zone coverage, and enhanced plate control.
Selecting the right bat length tailored to one's physique and hitting style is crucial for achieving peak performance.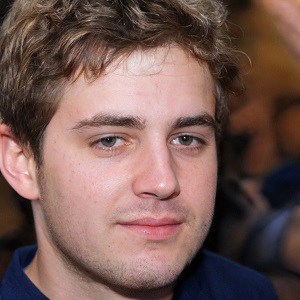 A powerful swing and the ball is flying across the field, just one hit, and we might never forget the thrill it brings. I do not know about you, but I never do. Every baseball game is the chance to compete with others and cooperate with your teammate. It is among my biggest passions.