Baseball is such a well-loved sport worldwide. During the beginning of the sport, fans would only have the option to watch the game live on the baseball field.
But baseball fans nowadays have a lot more options now when it comes to watching their favorite teams play! Many cable channels offer MLB, and fans can now watch these in the comfort of their homes.
What channel is MLB on Xfinity? Currently, the MLB network is on channel number 269. In this article, let us learn more about watching MLB on Xfinity and other means to watch the games on television.
Channels That Carry MLB Games
Some fans would say that watching baseball live on the playing field is the best way to indulge in the game. However, streaming MLB playoffs at your very own home provides just the same watching experience!
One of the best ways to watch MLB games is with the Xfinity channel of the MLB network. You can find the most anticipated baseball games on the MLB network channel 269.
However, some regions may have different channels for MLB on Xfinity, as shown in the channel listing below:
Seattle: Channel 407 or 629
California: Channel 412 or 729
Washington: Channel 738 or 859
San Francisco and San Jose: Channel 412 or 729
Detroit: Channel 258, 740, or 1714
Chicago: Channel 233 or 410
Other than Xfinity, there are several famous MLB game channels that broadcast the entire game. These are FOX, TBS, FS1, ESPN/ABC, and MLB Network. Each of these channels broadcast each game in the season, as well as the postseason tournaments.
Ways to Watch MLB on Xfinity
Xfinity is an American telecommunications company. They are part of Comcast corporation, and they provide wireless services, including cable television and internet.
Below are the three ways to watch MLB TV on Xfinity:
First, you can try the MLB app on the Xfinity Flex streaming TV box. All you need to do is select the Apps from your Home Screen. Then, go to Sports, and click on MLB.
However, you would need to sign in using an MLB email address and password as part of the premium membership. You can select a free trial if you just want to check it out first.
Also, MLB games can be watched at Xfinity X1. Here, you can even get news and game highlights. Part of the benefits of being on X1 is getting updated with notifications and seeing the latest game scores!
Xfinity is also available as a mobile app on Android, iOS, and Amazon Fire devices. Simply download the Xfinity Stream app onto your device, then either login or register a new account. From there, you can watch Xfinity content without having to rent an Xfinity TV box.
Cost of Subscription Packages for Watching MLB
Your MLB-watching experience would be improved by subscribing to packages. However, these would cost you a monthly price, which varies depending on the package that you will get.
For example, the Xfinity baseball package would cost you around $20 to $80 per month. But if you want to look around and compare other providers of MLB games on cable, check out this table below:
| | | |
| --- | --- | --- |
| Provider | Price per month | Channel Count |
| Xfinity | $20-$80 | 10-185+ |
| Optimum | $35-$115 | 50-420+ |
| Spectrum | $59.99 | 125+ |
| Verizon Fios | $60 – $119 | 60-425+ |
| Cox | $56-$139 | 75-250+ |
Frequently Asked Questions
Does Comcast Have an Mlb Channel and How Can You Watch Here?
There is indeed an MLB channel on Comcast. Comcast is working under the name Xfinity, and they offer an MLB channel ready for fans to enjoy! You can watch it here by going to the Sports Section or Apps Menu.
Different subscription packages are also available for fans to choose from.
Conclusion
With the advent of cable television, watching baseball games are now more accessible to most fans. And Xfinity is one of the most known when it comes to MLB on television!
This article gave you an idea of what channel is MLB on Xfinity. Plus, the article discussed different ways to watch your favorite teams play by going around Xfinity Sports Section.
Now, it is time to enjoy watching your favorite baseball player take the limelight, even without the need to leave your precious home.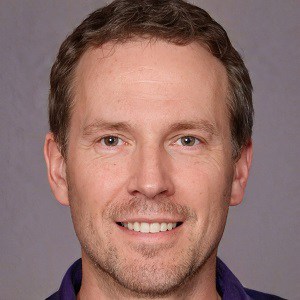 Five years as a baseball player, my training approaches with this game give me the motivation to inspire and support young players more. Like all sports, we should start with the desire to have fun and maintain our resilience to strive better at any competition. But, of course, some of us want to have some fun and train for better health.  It does not matter what your initial purpose is; I believe that most people ever holding on to the baseball bat will fall in love with the games as I do.