Are you planning to attend an exciting baseball game this season? It would help if you were thinking about what to wear to a baseball game. Although these concerns are seemingly mundane and basic, they can still stress people out, especially when they first go to a baseball game.
But whether it is your first time or not, you are right to rethink your OOTD (outfit of the day) for comfort and changing trends.
Read on if you are ready for some baseball outfit ideas.

What Do You Wear to a Baseball Game?
You have a dozen options on what to wear at a baseball game. Unless you are a baseball player, you will not have to worry about dress codes in a baseball game. There is no established rule on dress codes that would apply to all audiences.
You can wear all you want: denim, uniforms, cute outfits for baseball games, etc. In short: it is all up to you.
However, there are guiding outfits for every occasion in a baseball season, notwithstanding the teams you are supporting. And on this occasion, you should observe a pattern or pair of dressing. If you are familiar with the quote "getting dressed for the occasion," you understand why it is important to sort your outfit to a game.
Expect the baseball game outfit ideas below to cover both pragmatic and aesthetic sides of the jersey getup.
What Are the Top Baseball Game Outfit Ideas?
Here are the top baseball outfit ideas to comfortably enjoy a baseball game:
1. Polo Shirt & Skinny Tuck-in Look
At first glance, this polo shirt outfit manifests a formal and snobbish feel. However, if you pair it with black boots and a baseball cap, it loosens up as ready-for-action wear.
Finally, you can top the whole dress-up with sunglasses. However, you ought to be mindful of how the lenses complement the shape of your face and the baseball cap, especially if the pair of outfits are tight.
2. Solid Black & White Upper-Lower Combo
If you are looking for a pair of cute outfits to wear to a baseball game, you will always have a lot of options to choose from.
And you are sure to nail that pair right away if you pick a black and white color combo on most of your selected outfits. Black and white could never go wrong.
However, when you run out of options, you will definitely be overwhelmed to know that a simple black and white color pair always manages to save the day.
As they say, "black is that chic and elegant formula for confidence-boosting"! The black and white combo has since eased outfit trends for baseball and all occasions.
3. Striped T-Shirt, Denim & White Sneakers Combo
What is great about this combination (including denim or a pair of jeans) is that it allows for extensive improvisations on colors and shades. Plus, it brings out an attitude of calmness to the wearer. That also includes a baseball cap as finishing.
Cheering for your team works easily with this kind of outfit.
Another great thing about this combination is its propensity for integrating baseball team colors to make it easier for you to cheer for your team during a game day.
4. Denim Shirt, Denim Jacket & Jeans All-Out
Fashionistas call this combination the "Canadian tuxedo." The favorite outfit blend among country-pop fanatics simply brings denim on denim together. That also includes jeans.
If you want, you can also update your denim jacket with a baseball jersey.
Although the outfit is a bit too warm to deflect a ballpark heat, it allows for easy customization. In that case, however you want it to look, it should always end up with its rough-road attitude, thanks to the jeans, big enough to make heads turn as you enter the ballpark.
Bonus: the pair of outfits can be a perfect cold weather baseball game outfit.
5. Easy Move Polo Shirts-Khaki Combo
Comfortable, cool, and casual wear are big on a baseball game day. Put in a cherry on top with a loose, unbuttoned baseball jersey, and nothing could go wrong. It proves especially true when you are wearing a jersey that represents your favorite team.
You can further seal the look with flip-flops, white sneakers; you name it. In fact, you can improvise the whole getup with a stretchy baseball jersey and a pair of footwear. What is important is that you keep it relaxed and loose.
One thing you have to ensure, though: play between a glossy black polo shirt and an off-white to almost brown khaki pants.
6. Cool Summer Hat & Sunglasses
The sunglasses' UV coating alone puts it on the pedestal as the top outdoor protective wear. Plus, the minimal contact with UV rays through sunglasses tricks the brain to feel casual.
So if you are looking to beat the hot season with a casual baseball game outfit, you're sure to kick-start it big-time with a pair of sunglasses.
The next best idea you can add to the pair is a straw hat. With an outfit this lean, you're sure to hit the ballpark on time.
7. Skinny Jeans & White Sneakers Combo
A skinny outfit topped by a tank top that resembles a team's number and a pair of white sneakers is the simplest, cutest, coolest, and most head-turning casual outfit one can wear to a game day.
Putting on the getup is making yourself stand out from the crowd without overdoing it.
Finally, you can top this pair off with a baseball hat.
8. Comfortable Flannel
Let's face it: an extra-large flannel is the master ingredient for comfort in a super-hot baseball game day. With a large flannel, you will have several options on fixing it should it cause any obstruction (although it very rarely happens).
Even when you are wearing jeans as your lower, the flannel is certain to compensate for the tightness.
You can knot it in, hang backward, or simply leave it loose. The magic of the large casual flannel lies in its looseness.
9. Tank Top, High Shorts & a Hoodie
For those asking what to wear to a baseball game at night, you might consider the tank top, high sports, and a hoodie. Moreover, for people who are suckers for jeans, the high shorts can be cut from jeans.
This pair of outfits work round-the-clock; perhaps, the only possible minus amidst a high-noon heat is the hoodie. But you can permanently remove it if you want and replace it with a baseball cap.
What Are Other Tips to Consider Besides Dressing?
On top of the casual outfit to wear to a baseball season, experts emphasize the need to observe the following tips on a game day.
Bring a camera.
Wear a hat.
Wear sunglasses.
Take it easy on the high-heels.
Bring a bottle of water.
Put on sunscreen or skin-protecting lotion.
Eat less before going to the game.
Wear a lighter bag.
Avoid thick makeup.
Conclusion
The tips concerning the question: "what should I wear to a baseball game" are not limited to outfits. Although outfits generally become everyone's concern eighty percent of the time (especially for women), they only make up a small part of the fun when enjoying a baseball game.
Note that the outfit ideas presented above do not solely speak for people's comprehensive dressing options at a baseball sporting event in America through the years. These outfits represent a portion of the more significant outfit trends.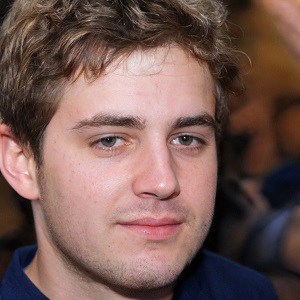 A powerful swing and the ball is flying across the field, just one hit, and we might never forget the thrill it brings. I do not know about you, but I never do. Every baseball game is the chance to compete with others and cooperate with your teammate. It is among my biggest passions.