When it comes to baseball fashion, the cap is always part of the look. One of the best things about the baseball cap is that it can be styled to all sorts of hairdos. Both fans and players wear the cap, so what would you do if you needed to sport a cap with hair longer than the shoulders?
There are all sorts of ways on how to wear a baseball cap with long hair. You can follow these styles by checking simple steps, even if you are a player or a fan.
Ways of Wearing a Baseball Cap with Long Hair
In baseball, long-haired players are not unusual, as we have seen many renowned players play on the field with this hairdo. For example, Randy Johnson, Trevor Bauer, Johnny Damon, and Jacob deGrom are long-haired guys that played the game.
Keeping their hair long may be due to beliefs, and personal preferences. Regardless of how or why they keep it as such, there are many ways for them to have their long hair with a hat during the game.
So, let us get right into the different hairstyles for a baseball game. Remember that these styles can be used for both long and medium hair, and whether you are a player or a fan who wants the baseball cap sporty look!
1. Wearing the hat with the hair down
A simple way to use a cap is to just have it with your hair down. This works well on fitted hats with long hair, as there is no extra bulk from styling the hair. Just slap on your favorite cap, and you are ready to go.
2. Wearing the hat with a low ponytail
Another easy way to tailor a cap is with a low ponytail. All you need to do is put your cap over your head and tie the remaining hair down to the level of your nape.
3. Wearing the hat with a high ponytail
Another way with a ponytail is by tying it high and passing it through the cap hole. Of course, this only works if your cap has a hole at the back. This is a common choice for a long-haired woman with a baseball cap!
4. Wearing the hat with braids
A cute way to prep your long hair is using braids with a baseball cap. You can part your hair in half and make two simple braids that go down to either side of your shoulders.
5. Wearing the hat with a bun
You can also opt to make the excess hair into a bun at the back of your head. Similar to the ponytail, you can either have it low near your nape, or high as long as it can thread through the hole of the baseball cap.
6. Wearing a backwards hat
To rock a new style, you can wear the cap backward. This one is a practice look that keeps your hair out of your eyes and face.
These are interesting ways to prep your long hair with a baseball cap. However, you can also be adventurous and experiment with different techniques.
Remember, different hair lengths and styles can lead to different characteristics of hairdos!
Once you are ready to sport one of these styles, we will now talk about the things you need and the detailed steps for wearing a cap over your long hair.
Things to Prepare for Your Look
Shampoo and conditioner.
A hair dryer or towel.
A snapback or a fitted baseball cap.
Hair ties
1. Choose a cap style
Of course, you cannot style your hair without a cap. Choose a cap based on your hair type and the look you want.
There is not any specific kind of cap that is best for everyone. It is all about experimenting with what works for you.
Look into the type of material of the cap. Baseball caps are usually made with wool, cotton, or polyester.
Also, choose a cap with a little bit of weight to it. This helps prevent the cap from flying off of your head during the game!
Lastly, always check its fit. You can opt for a snapback so that you have better control over its fit around the back of your head.
2. Use your favorite shampoo and conditioner when you shower
You need to use shampoo and conditioner on your hair as you shower. Before styling, you need to make sure that the hair is moisturized, as it helps with the styling process.
3. Completely dry your hair
After taking a shower, make sure to dry your hair completely. You can use a hairdryer or your towel to gently dry your hair.
Styling wet hair is not recommended, as the hair locks onto its shape as it dries. Here, the hair will look too flat and can mess up the look.
4. Tie or tuck your hair
After prepping the hair, you can now tie or tuck your hair depending on your chosen style. You can use a hair tie to hold a bun or ponytail in place. Then, you can now place your cap over your hair and continue styling until you get your desired look.
Helpful Tips
To help you out, kindly note the following tips:
Avoid wearing your cap too tightly. Wearing a cap that is too tight will ruin your look. It will leave unpleasant creases on your hair and skin and even cause your hair to be dry and brittle.
Choose a cap style if you are not wearing a uniform. Choose a snapback for a high ponytail or a high bun. Also, choose a cap with a flatter peak if you style curly hair.
Use hair oils to tame the hair. Hair oils are your best friend when you want to tame down unruly hair. Just massage it into your hair and style accordingly.
Conclusion
Having long hair should not be a bother for people who want to wear it with a baseball cap. Instead, styling it is fun and exciting! This article showed you different ways on how to wear a baseball cap with long hair.
You can style it with your hair down, in a ponytail, bun, braids, or even in reverse. It would be up to your personal preference to choose among these styles. Plus, you need to prep your hair first by thoroughly washing and drying it.
Hopefully, you will find a style that suits you!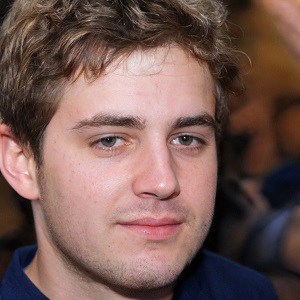 A powerful swing and the ball is flying across the field, just one hit, and we might never forget the thrill it brings. I do not know about you, but I never do. Every baseball game is the chance to compete with others and cooperate with your teammate. It is among my biggest passions.