Baseball caps have become more than just a sporting utility; they've evolved into trendy accessories and fashion must-haves for baseball fans and anyone wanting to elevate their look with this popular headpiece.
With men and women sporting different hairstyles nowadays, there are many ways to wear a baseball cap. If you have medium to long hair, you can follow this quick and easy guide on how to wear a baseball cap with a ponytail.
The Indispensable Baseball Cap
Baseball caps are a staple wardrobe accessory these days. Runners use it for their daily jogs, while almost everyone else dons one to shield their head and face from the scorching sun.
Baseball caps have become part of the standard uniform for work, particularly for those employed in amusement parks, resorts, warehouses, and home depots.
With hair down, you can pop that baseball cap onto your head and rush off for the day. However, there are more sassy ways to wear one, especially if you have medium or long hair. The most popular style is to use a ponytail to put hair up in a baseball cap.
Ponytail Hairstyle With Baseball Cap Options
Let us now discuss different ways to wear a baseball cap with a ponytail.
Women with long hair or men with medium hair can look dapper and trendy when wearing a ponytail with hat.
Depending on the hat type, they can simply tie their hair back and wear a ball cap to instantly add style to their overall look.
1. Fitted or stretch-fit baseball cap
Usually made of spandex or other stretchable fabrics, this type of baseball cap is designed to fit the head snugly. It does not have a curved back opening or adjustable closures.
How to wear this type of ball cap with ponytail:
Tie your hair back as you usually do with an elastic band or scrunchie. You can even use a strip of your hair if you've got extra-long tresses.
Pop the fitted baseball cap on top, with the visor in front and the back rim just above your ponytail.
You can also tie your ponytail lower and experiment with a messy bun. That is an excellent option if you're in a rush and don't have time to wash your hair.
2. Snapback or adjustable baseball cap
This more popular baseball cap has a curved opening at the back, with adjustable straps to give you the perfect fit. The straps can be made of Velcro, snapbacks, or plastic pin-and-hole fasteners.
How to wear with a ponytail:
Again, tie your hair back with a ponytail holder of your choice. Your ponytail should be at the level of the curved opening of your baseball cap.
To wear a ponytail through hat, disengage the straps and place the baseball cap over your head. Next, position your ponytail inside the curved opening, then close the straps.
If the straps are garterized or cannot be opened, simply tuck your ponytail through the rear closure before fixing the cap over your head.
3. High ponytail baseball cap
They say a ponytail speaks a lot about your personality and many women love wearing theirs high. High ponytails emphasize facial features to make one look younger and taller.
It's a good thing the women's ponytail baseball cap with a ponytail hole was invented to take care of this.
How to wear a hat with a ponytail:
Brush up all of your hair neatly and tie it up high along the pointed end of your scalp. May sure your ponytail can be seen from the front.
Slip your ponytail through the upper opening of your high ponytail cap and fit the hat over your head.
Adjust the ponytail for more volume, or curl up a few sections for a softer look.
FAQs
How do you keep a baseball cap on with long hair?
Let's face it—wearing a baseball cap with long hair can get messy. But not when you tie it into a neat ponytail and use the cap's features to keep your hair in place.
Tuck your ponytail into the cap's rear closure to keep hair from fluttering around or covering your face.
How do you tie a ponytail with a hat?
It would help if you secured the ponytail first with a ponytail holder such as an elastic band to wear it well with a baseball cap.
Ponyback hats are also a game-changing solution you need to check out. They have caps with ponytail holes and magnetic closures that allow you to wear your ponytails high.
Is there a running hat with a high ponytail hole?
While you can toss on any old baseball cap for a run, their low openings can make your hair swish around and distract you. Popular sports brands like Adidas have backless baseball caps, while startups like Topknot, Ponyback, and PopFlex have a selection of high ponytail caps suited for running.
Conclusion
Baseball caps have gone a long way from being a sporting essential to becoming a wardrobe basic. Even luxury brands like Gucci and Christian Dior have upscale versions of this quintessential headpiece that has captured the heart of baseball fans and fashionistas' hearts.
We hope our straightforward guide on how to wear a baseball cap with a ponytail has given you fresh insight from both a functional and fashionable perspective.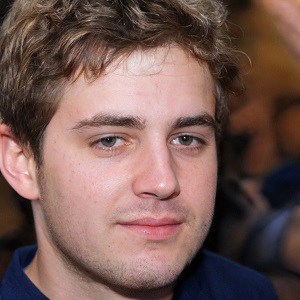 A powerful swing and the ball is flying across the field, just one hit, and we might never forget the thrill it brings. I do not know about you, but I never do. Every baseball game is the chance to compete with others and cooperate with your teammate. It is among my biggest passions.