Every year, Major League Baseball conducts the most anticipated series of professional games with 30 participating teams.
Of course, no baseball fan can resist missing out on these games! If you plan to watch it in the comfort of your home and watch MLB games for free, then you can check out Roku.
If you are wondering how to watch baseball on Roku free, this article is for you!
What is Roku
Among the numerous cable channels and streaming apps available, Roku is among those who are quite known for the variety of shows they have.
Roku offers different streaming content and online services. They now have more than 65.4 million active users, and they continue to boost their services to provide many content for sports fans.
How to Watch Baseball on Roku for Free
You can get the MLB network for free here on Roku. And you can do so by either watching it free from streaming apps or using a free trial of the paid Roku subscription.
1. Using a Free Trial on Roku
A lot of paid channels and streaming content are available on Roku. And if you want to watch METS on Roku, then you might need to subscribe for continuous streaming.
But if you are not yet ready to commit to their monthly or yearly subscription plans, you can still use their free trial to watch your favorite MLB games! And here is how:
Create a Roku Account
You can begin by signing up of my.roku.com/signup on your computer, or directly in their mobile app.
Here, you need to fill in details like your name, email address, and a secure password.
Add a Payment Method
Next, you will be asked to place your payment method. Make sure to fill it in with accurate details.
Even if a payment method is asked this early, there would be no charges yet unless you have purchased anything or have committed to subscriptions.
Navigate to Premium Subscriptions Trial
Now, go to the Premium Subscriptions trial section on the Roku Channel. There would be a row filled with services that you country. Look for MLB TV and you can select it to start your free trial.
Fortunately, Roku offers 30 days of free trial to their services! You can take this time to watch your favorite baseball games. However, remember to cancel your trial before 30 days if you would not want to be deducted with subscription fees.
2. Free Streaming Apps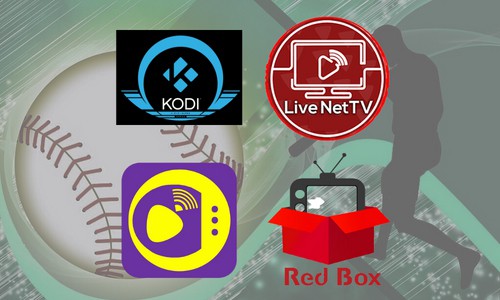 If your free trial on Roku ends and you are not ready to buy their paid subscription, you can switch to free streaming apps.
Baseball is such a popular sport that you have a lot of options for streaming them for free!
In 2023, here are some legitimate streaming apps to watch baseball on. And the great thing is that they are all free!
RedBox TV
Live Net TV
Swift Streamz
Kodi
Watching MLB on Roku via Paid Subscription
Indeed, the free baseball streaming on Roku brings you closer to being updated with the MLB. But you can also choose Roku MLB channel subscriptions to get the full potential of this streaming app.
Roku offers different MLB packages in their subscription plans.
With their $149.99 yearly plan, you can get a premium subscription to watch every team. On the other hand, a $129.99 plan is available if you want to subscribe to a single team only.
If you already followed our steps for a free subscription, you can now move on to the following steps regarding adding MLB to your home feed to make it easily accessible!
1. Switch on your TV
Of course, you need to switch on your television and go to your Roku home screen. If you are not immediately launched on the home screen, all you need to do is press "home" on your remote control.
To see the Major League Baseball channel, navigate your way around "Streaming Channels."
This is seen on the left part of the home screen. Then, browse over to the category of "Sports" to see the free sports channel list available for you.
If you found the MLB Roku channel on the roster, click on "Add Channel" so that the app can add this to your list.
3. Enjoy the Watching Baseball Games!
Now, all that is left to do is enjoy watching from Roku! You can select the channel on the list and watch whenever you want.
Roku is such a flexible channel. You can watch METS on Roku, as well as other sports.
Conclusion
If you really love being updated with your favorite baseball teams, you need to know how to watch baseball on Roku free. And this article enumerated simple steps for you!
To watch baseball on Roku, you basically need to add it to your channel list or install it to your account. This way, you can see the MLB TV whenever you want to watch the sport.
You may not have the chance to take home a baseball as compared to watching live in the stadium, but the option of watching in the comfort of your home is just so hassle-free!
---
Read next: How to Watch Baseball on Facebook?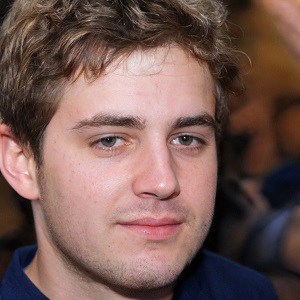 A powerful swing and the ball is flying across the field, just one hit, and we might never forget the thrill it brings. I do not know about you, but I never do. Every baseball game is the chance to compete with others and cooperate with your teammate. It is among my biggest passions.