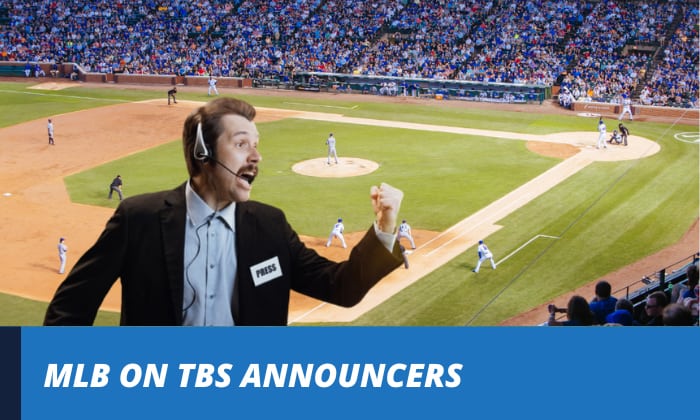 Game announcers are essential in narrating a baseball game. Fans would have an easier time following the events with the help of the announcers!
The MLB on TBS announcers brought a lot more color to the broadcasts of the anticipated games. Here, numerous known personalities are listed as play-by-play commentators, color commentators, and postseason announcers.
Let us go over the list of broadcasters and a simple overview of what they do as commentators.
The TBS MLB Broadcast Team
To bring the MLB division series to life, many sports announcers get the spotlight for narrating and giving life to what happens on the field.
The one responsible for broadcasting MLB matches is Turner Broadcasting System, a cable television network stationed in America and owned by Warner Bros. Discovery. Hence, all the MLB regular games and postseason games are produced by Warner Bros. Discovery Sports.
To make each game broadcast more colorful, MLB announcers on TBS are taking the stage! The Playoff announcers are usually assigned different tasks, depending on their schedule.
1. Play-by-play commentators in the MLB
Also known as the main commentator, the play-by-play baseball commentators' voices are what viewers mainly hear when the game is ongoing. So, these announcers must state what is happening in the game during the exact moment that they occur.
Given all these tedious tasks, extensive baseball knowledge is a must for this commentator. Plus, they need to have a keen eye to narrate what a particular player is doing.
The 2022 ALCS announcers and play-by-play commentators are the following personalities:
1, Brian Anderson
Brian has been a play-by-play announcer since 2007. This American broadcaster has been an announcer for the Brewers before and is now part of the TBS show on Turner Sports.
Prior to his work at TBS, Anderson called games for the Milwaukee Brewers on Fox Sports Wisconsin. He's recognized for his knowledgeable commentary and has been highly praised for his ability to bring excitement to the game.
2, Don Orsillo
Don only appears on some regular season games and has been a play-by-play announcer since 2018. Besides being an announcer for the San Diego Padres for MLB on TBS, Don is also a main announcer for Bally Sports San Diego.
Orsillo is known for his smooth delivery and his ability to bring humor to his broadcasts. So it comes as no surprise that he's received many awards for his work, such as New England Emmy Awards for Outstanding Sports Play-by-Play.
3, Bob Costas
Bob entered MLB on TBS back in 2021 but has been with the MLB Network way back in 2009. He is a special announcer as he received 28 Emmy Awards during his long time working with NBC Sports from 1980 to 2019!
Aside from play-by-play commentary, the American sportscaster also does studio work for MLB on TBS. Costas has a unique, insightful commentary and an uncanny ability to blend sports with social and cultural issues.
2. Color commentators in the MLB
The play-by-play commentator is rarely alone in the baseball scene. It is much more common to have alongside them a color commentator.
The dynamics of the two make sense as the game progresses. The color commentator is the baseball analyst. They provide professional and expert analysis regarding the game, aside from adding a bit of light humor or anecdotes here and there.
The 2022 color commentators are the following:
1, Jeff Francoeur
Jeff used to be a right fielder for the MLB since 2005, and now he has become a broadcaster after his retirement in 2016! He first became a 2019 MLB postseason game analyst and made his way to be a color commentator.
Other than his TBS gig, he's also a lead TV analyst for the Atlanta Braves—his former team. As a former player himself, he can provide insight into the game from a player's perspective.
2, Ron Darling
Like Jeff Francoeur, Ron Darling used to be a professional MLB baseball player until his retirement in 1995. Ron was a TBS Network color analyst back in 2007 and appears as a guest studio analyst for postseason games.
Now, we can watch him as 2022's color commentator on TBS, as well as several programs on MLB Network. With his vast experience in baseball, Darling can offer an analytical approach to the game and break down complex plays for viewers.
3. TBS postseason baseball announcers
The TBS also shows games of the MLB postseason. With a new set of games rolling, they also assigned a set of announcers for postseason baseball games to bring color to the events.
Some known postseason announcers on the TBS are the following personalities:
Bob Costas

Matt Winer

Jeff Francoeur

Ron Darling

Brian Anderson

Lauren Shehadi
All of the postseason announcers are assigned their tasks because of their expertise in the game. Not to mention their passion and relevant experience working in the field of MLB programs.
1, NLCS Announcers
The National League Championship Series also has a set of broadcasters for their national television and radio broadcasts.
The 2022 play-by-play commentator would be Joe Davis, and the color commentator would be John Smoltz.
Of course, the two are still supplemented by a crew of field reporters, pregame hosts, and pregame analysts.
2, TBS ALDS announcers
The American League Division Series (ALDS) is a MLB game that picks out the two American League teams to partake in the American League Championship Series. The announcers for these games on TBS are:
Bob Costas

Brian Anderson
The Major League Baseball on Announcing Teams
In season 2022 of the MLB games on TBS, here is a quick overview of assigned commentators for the series of events:
Event
Play-by-play commentator
Color commentator
Field reporters
LDS
LCS

2022 AL Postseason

Bob Costas

Ron Darling

Lauren Shehadi

Cleveland vs. New York

New York vs. Houston

Brian Anderson

Ron Darling & Jeff Francoeur

Jeff Francoeur

Matt Winer

Houston vs. Seattle
Frequently Asked Questions
How many MLB games would be shown on TBS?
The TBS would be showing 26 baseball games every Tuesday evening. These games would be from the 2023 regular season. TBS would also be showing a pre-game and post-game show every week.
What are the terms of the TBS and MLB deal?
The MLB and TBS agreed on numerous terms regarding their rights to broadcast the sports media. Part of the deal would be an ongoing contract for showing the regular games and postseason games on the TBS until 2028.
Furthermore, their terms also include the payment of $470 million every year, which may be increased by 40% as the games remain broadcast on their network.
Conclusion
The MLB on TBS announcers play a vital role in narrating, analyzing, and summarizing the events in the game.
It is thanks to the wonderful narration of sports commentators that the network can further bring colors and excitement to the MLB games. The play-by-play commentator, color commentator, and postseason commentator are assigned to each game.
Without a doubt, a fan's experience with watching baseball games is incomplete without these commentators on the microphones.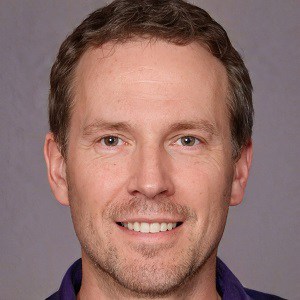 Five years as a baseball player, my training approaches with this game give me the motivation to inspire and support young players more. Like all sports, we should start with the desire to have fun and maintain our resilience to strive better at any competition. But, of course, some of us want to have some fun and train for better health.  It does not matter what your initial purpose is; I believe that most people ever holding on to the baseball bat will fall in love with the games as I do.