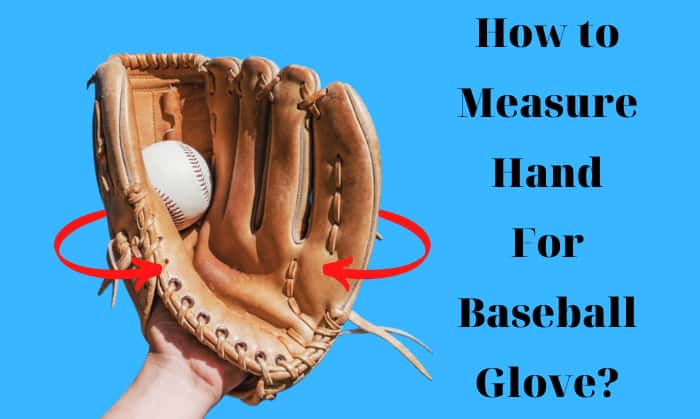 Wearing the right-sized baseball glove gives players better control when they catch and secure the ball. A glove that is either too large or too small will feel awkward and uncomfortable. More importantly, an ill-fitting glove will get in the way of a good catch.
Furthermore, the baseball glove is worn to protect the hand and improve overall performance whether you're a pitcher, catcher, shortstop, baseman, or fielder. That is why it is crucial to know how to measure hand for baseball glove correctly and get the best comfort and fit.
What Size Baseball Glove Do I Need?
There are different factors to consider when choosing the right baseball glove but everything starts with the proper fit. Before we discuss other baseball glove features, let us first learn how to determine baseball glove size.
You will only need a ruler or tape measure when measuring hand for baseball glove.
We recommend getting your hand measurement in inches as that is the norm. Both online and brick-and-mortar sports shops also use inches on their baseball glove size chart.
How to measure for a baseball glove in two easy steps:
Determine if you're a right-hand or left-hand thrower. The glove is worn on your opposite or non-dominant hand.
Step 1: Measure the length of your hand
Place the end of the ruler or tape measure over the tip of your index finger. Measure down to the base of your palm, just where the hand meets the wrist.
Make sure you measure straight down to the center and not the corners of your palm.
The hand length of the average adult measures anywhere between 6.5 and 7.4 inches when measured from the index finger.
Step 2: Measure your hand circumference
Separate your thumb from the other four fingers. You won't need to include the thumb when measuring the circumference of your hand.
Wrap the tape measure around the fullest part of your hand, just a little below where your pinky finger meets the outer side of the palm.
The tape measure should rest right between the thumb and index finger on the inner curve of your palm.
The average adult hand will have a circumference of 7.0 to 8.6 inches.
After you have measured your hand length and circumference, you're done! If your measurements fall within the average dimensions mentioned, you can easily find the right glove using a baseball glove size chart.
Baseball Glove Size Chart
POSITION
AGE
7 and Below
8 to 10
11 to 13
14 and Over
Pitcher
8 – 10.5″
10-5 – 11.5″
11.5 – 12″
11.5 – 12″
Catcher
29.5 – 30″
30 – 31″
30 – 32.5″
32 – 32.5″
1st Base
11.5″
11.5 – 12″
11.5 – 12″
12 – 13″
2nd Base/Shortstop
8 – 10.5″
10.5 – 11.25″
11 – 11.5″
11.25 -11.5
3rd Base
8 – 10.5″
10.5 – 11.5
11 – 11.75″
11.5 – 12
Outfield
9 – 10.5″
10 – 12″
11.75 – 12.75″
12 – 13″
Other helpful tips when you need to measure for a baseball glove:
The average difference between the index and middle finger is 0.25 of an inch. If it goes beyond that, go a size down when buying a baseball glove.
If you have big hands that measure greater than the average hand size, consider having your baseball glove customized.
Also consider playing position when choosing a baseball glove. There are specific gloves for pitchers, catchers, 1st baseman, infielder, and outfielder.
Opt for a utility glove if you play multiple positions. A utility glove is a multipurpose glove specially designed to meet different catching and throwing needs.
Most baseball gloves will have the size indicated on the thumb. Some will have it on the little finger.
Small is better in baseball. If you can't choose between two sizes of baseball gloves that fit comfortably, go for the smaller one.
How Should a Baseball Glove Fit on Your Hand?
A glove that fits your hand perfectly makes a huge difference in how comfortable you feel on the field.
As previously mentioned, smaller is better in baseball so a glove should be tight enough so it does not slip off your hand.
Move your hand and fingers while they're inside the glove. A new glove should have a snug fit but shouldn't be too tight to hinder blood flow to your hand. The glove will loosen up a bit once it becomes more pliable with use.
If you're buying a baseball glove from your local sporting goods shop, make sure to test it to determine baseball glove size properly.
A good way to do this is to wear the glove with your arm down by your side. If the glove feels like sliding off, it may be too large, or the hand opening might be too big.
Baseball Glove Sizes & Features for Different Positions
Depending on your position, specific features and the right glove size will contribute a lot to your overall performance. Here is a quick rundown of different glove features for different playing positions and their average sizing for adult and youth players.
1. Pitcher's Gloves
A pitcher's glove gives prominence to a closed-web pattern designed to conceal the grip. It provides the pitcher with a chance to deceive the batter since the latter does not have an idea of the in-flight pattern of the ball.
Adult Size Range: 11.5" – 12.5"
Youth Size Range: 8.0" – 12.0"
2. First Baseman Gloves
Just like a catcher's mitt, a 1st baseman glove won't have individual finger holes and is larger than the typical infield glove. It has wide, open webbing and a shallow pocket, making it easier to pick or scoop up a ball thrown to the ground by a fielder.
Adult Size Range: 12.0" – 13.0"
Youth Size Range: 11.5" – 12.0"
3. Infield Gloves
They are the smallest among all baseball gloves and have open webbing so dirt can move easily through the glove. They also come with shallow pockets, so it takes less effort to pick the ball and make a quick throw to a baseman.
Adult Size Range: 11.25" – 12.25"
Youth Size Range: 10.75" – 11.75"
4. Outfield Gloves
Because outfielders need extra reach to catch fly balls while on the run or in a dive, they need gloves that are larger, a larger glove also saves them from having to bend farther down to pick a ground ball. Outfield gloves have deeper pockets to help prevent slips and drops after the ball is caught.
Adult Size Range: 12.5" – 12.75"
Youth Size Range: 10.75" – 12.5"
5. Catcher's Mitts
It's called a mitt rather than a glove because you won't find fingers in one. Besides being customized with a shallow pocket and extra padding, a catcher's mitt is sized differently from other baseball gloves.
A catcher's mitt is measured by setting it palm-side down on a flat surface. Flatten the mitt as much as you can, then measure the circumference to get its size.
Adult Size Range: 32.0" – 34.5"
Youth Size Range: 29.5" – 32.5"
6. Utility or Multipurpose Gloves
Utility gloves have closed webbing and shallow pockets. They are also on the larger end to match the needs of players who are asked to play different positions. An infielder or outfielder who pitches will often opt for a utility glove.
Adult Size Range: 11.75" – 12. 5"
Youth Size Range: 11.0" – 12.0"
Choosing the Correct Size Youth Baseball Glove
Finding the right baseball glove size for kids is pretty much the same as choosing a glove for an adult. Measure your child's hand the same way you would measure a grownup's hand.
Youth baseball gloves usually have bigger pockets designed for smaller hands.
They also come with wrist adjustments for extra security and the best fit.
Baseball gloves for kids range in size from 8.0 to 12.75 inches depending on the playing position.
Don't be tempted to purchase larger gloves for children, hoping they'll grow into them over the years. When it comes to baseball gloves, smaller is always better, and a glove that is too large will make catching more difficult.
Conclusion
Whatever position you play, a nice-fitting baseball glove with detailed features can improve your performance on the field. We hope this article has helped you know what to look for in a glove, how it should fit your hand, and how to find the right size using a baseball glove chart.
This comprehensive guide was written to serve adult and youth players alike, so please share this article with anyone who still does not know how to measure hand for baseball glove and find the right fit.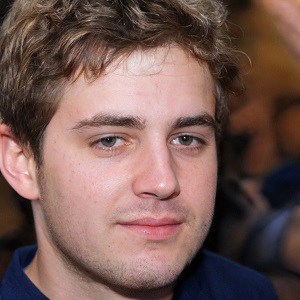 A powerful swing and the ball is flying across the field, just one hit, and we might never forget the thrill it brings. I do not know about you, but I never do. Every baseball game is the chance to compete with others and cooperate with your teammate. It is among my biggest passions.