Ken Griffey Jr., a renowned baseball player, stands tall among the sport's most celebrated figures. With a multitude of prestigious awards under his belt, he has garnered a massive following of devoted fans.
If you're an ardent supporter of this baseball icon, missing out on owning his treasured card is simply not an option!
So how much is Ken Griffey Jr's baseball card worth? Valued anywhere between $100 and an astonishing $84,000, his cards are undeniably among the most sought-after and valuable treasures in baseball history.
That being said, let's dive deeper into the subject!
Value of Ken Griffey Jr. Baseball Cards
Ken Griffey Jr.'s baseball cards have been anything but worthless – in fact, they have skyrocketed in popularity since the late 1980s and early 1990s.
With Ken Griffey Jr. card value now fetching thousands of dollars, their allure among collectors shows no signs of waning.
Listed here below are his top rated rookie baseball cards:
1. 1989 Bowman Tiffany #220
In it, the youthful star player kneels in his Seattle Mariners outfit and strikes a fairly serious expression; its estimated PSA 10 value is $13,000.
2. 1989 Topps Heads Up Test
An unusual item that Topps produced in 1989, featuring a cutout of Griffey Jr.'s head, wherein it could be attached to any flat surface for the showcasing. This Topps rookie card has an estimated worth of $10,000.
3. 1989 Upper Deck #1
This card was instrumental in defining the card collection mania in the late 1980s. Mores0, of all the Ken Griffey Jr. rookie cards, this one is arguably the most recognisable.
This card marked the market's transition to a higher-quality product, making it the most significant baseball card of the modern era. Its PSA 10 Estimated Value is $1,750.
4. 1989 SCD Baseball Pocket Price Guides #3
With only fifteen cards total on the checklist, this unusual and eccentric collection stirs up memories of the iconic 1964 Topps set.The estimated PSA 10 Value for this set is an impressive $2,000.
5. 1989 Topps Traded Tiffany #41T
Due to their glossier and sharper card paper, these cards stand out from their basic counterparts effortlessly in terms of both quality and aesthetics. With an estimated PSA 10 Value of $3,750, they are a valued addition to any collection.
Factors Affecting Baseball Card Value
Unravel the captivating world of Ken Griffey Jr. cards with this comprehensive card value guide. Delve into what makes these cards truly exceptional, as we uncover the reasons behind their remarkable value.
1. Popularity
The major factor affecting the card's prices is Ken Griffey Jr.'s great popularity as a baseball player. He was well known for his excellent abilities in baseball, including his effortless swing, superb fielding skills, and outstanding effort at the plate.
This reason significantly impacts the value of his baseball cards, wherein his status as a beloved and iconic figure in the sport makes his cards highly sought after by collectors.
2. Rarity
The rarity of Ken Griffey Jr. cards plays a crucial role in determining their value. Limited editions or low print run cards, are particularly valuable due to their scarcity in the market.
Numerous sports trading cards are produced in small quantities, making them very sought-after among collectors. The limited supply, however, can lead to scarcity and increase costs, making it challenging for collectors to acquire specific cards.
3. Card Condition
Another vital aspect of the cards' value is its condition. Ken Griffey Jr. cards that are in excellent condition, free from any damage like creases, stains, or markings, hold higher value as collectors prioritize well-preserved cards.
The handling, storage, and protection given to a card throughout the years determine its condition, subsequently, its value.
4. Age
The age of Ken Griffey Jr. cards can impact their value as well, with older cards often being more valuable than the others.
As time passes, for instance, the availability of vintage Griffey Jr. cards decreases, leading to heightened demand among old collectors seeking to own a piece of baseball history.
Relatively, cards from earlier years that are still in good shape are extremely valuable because it gets harder to preserve cards as they get older.
5. Era
Ken Griffey Jr.'s baseball cards fall into the modern era. Being one of the most popular and talented players of his time, his cards hold significant value within the vintage card market.
Collectors are drawn to his cards from various sets throughout his career, with rookie cards being particularly sought after.
Examples of Most Expensive Cards and Their Prices
1. 1998 Upper Deck a Piece of Action
A BGS 8.5-graded card and is considered as the most expensive card. Its top position is perhaps the more impressive given how infrequently it appears at Goldin or PWCC auctions. It sold for a whopping $84,000 in October 2022.
2. 1994 Upper Deck Dual Signed Card
This baseball card is widely regarded as one of the coolest ever made. It holds the record as the highest-graded copy ever sold at auction, fetching an impressive $57,600 in the sale.
3. Ken Griffey Jr. 1998 Skybox Metal Universe Precious Metal
The highest-selling Griffey PMG of all time, this exceptional copy earned an excellent BGS 8 grade in 1998 and fetched a hefty price of $46,800.
4. Ken Griffey Jr. 1999 Upper Deck Game Jersey Patch Auto
This extraordinary set features a flawless patch from a game and the renowned Swingman's autograph. With a remarkable BGS 8.5 grade, this copy recently fetched an impressive $42,000 in its last sale.
5. Ken Griffey Jr. 1997 Donruss Crusade Red Refractor Sample
This card is becoming a hit among collectors in major sports. There are just 25 copies, making it even more desirable. It sold for an incredible $33,100 recently, solidifying its status as a sought-after gem in the collecting world.
Conclusion
Conclusively, the answer to the question, "How much is Ken Griffey Jr baseball card worth?" depends on many aspects that affect the card's value such as Ken Griffey's popularity and era, and the card's rarity, condition, and age.
Whether it's the donruss rookie card produced in large quantity or the rare 1989 Upper Deck #1, one thing is certain—amidst its varied values, all these cards share a common feature of being highly in demand among collectors.
Which is exactly why you should not miss the chance to own a piece of baseball history and join the league of esteemed collectors enamored by Ken Griffey Jr. 's iconic cards!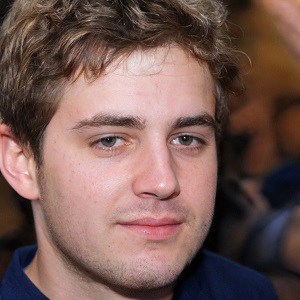 A powerful swing and the ball is flying across the field, just one hit, and we might never forget the thrill it brings. I do not know about you, but I never do. Every baseball game is the chance to compete with others and cooperate with your teammate. It is among my biggest passions.