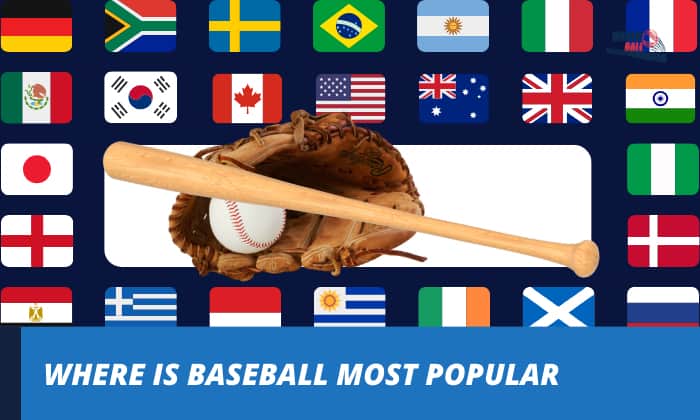 When we ask "Where is baseball most popular," you might immediately think of America. Indeed, this sport has captured the hearts of many Americans even to this day.
However, did you know that the sport is also popular in other countries? Aside from the United States, baseball is popular in the Dominican Republic, Canada, Puerto Rico, Cuba, Iraq, and Nicaragua.
Let us explore why the sport remains so popular in these places!
Countries Where Baseball is Popular
Baseball had its humble beginnings in New York back in 1845. Now, the sport is enjoyed worldwide. You can find many fans anticipating both local games and professional league games!
However, its popularity by country remains varied. Some baseball countries has massive regional baseball following, such as the top seven countries summarized in the following table:
| | | |
| --- | --- | --- |
| Country | Rank | Regional Popularity |
| United States | 1 | 100 |
| Dominican Republic | 2 | 43 |
| Canada | 3 | 41 |
| Puerto Rico | 4 | 41 |
| Cuba | 5 | 41 |
| Iraq | 6 | 25 |
| Nicaragua | 7 | 19 |
How many countries does world baseball classic remains loved? Here, let us explore the world baseball rankings by country, and why the sport became such a huge hit for the people there.
1. United States
Baseball is often associated as a national sport in the US. The biggest baseball fans are always thought to be from this country, which is also responsible for the MLB popularity!
The sport was inspired by the famous cricket games in Europe. Initially, baseball was played as a way to keep soldiers' morale high between battles.
However, as many Europeans did with cricket, many Americans fell in love with baseball, even founding Major League Baseball in 1903.
Now, around 26 million US citizens play baseball! Anyone from school children to students and professional athletes can enjoy the game. It is part of the region's tradition to stay tuned to the much-awaited MLB season.
2. Dominican Republic
The Dominican Republic is a country in the Caribbean region that has a massive fanbase for baseball!
After World War 2, many Cubans carried their influence over the love of baseball all he way to the Dominican Republic. Eventually, a Dominican professional baseball league was founded in 1951.
3. Canada
Canada is just adjacent to the United States. So, it seems like they got influenced by the "Baseball Capital" and also developed their love for the sport.
A huge chunk of viewership for professional baseball games comes from Canadians. Moreover, they also love supporting amateur teams in their local games.
4. Puerto Rico
Next on this list is Puerto Rico. Similar to other places, baseball is the most popular sport here!
Puerto Rico had a lot of baseball fans, as well as active participants in the sport. Back in the 19th century, baseball was first introduced to Puerto Rico. Eventually, the Spanish-American War brought baseball to the island by American soldiers.
The funny thing here is that the local teams regularly win when pitted against the American teams! Until today, Puerto Rico has a lot of famous baseball players and the fans are still showing their undying support for the game.
5. Cuba
The richness of baseball's history in Cuba made a difference in the popularity of the sport.
Cuba takes pride in being the first to establish a baseball league outside the United States! And this speaks a lot about how popular the game is for Cubans.
Furthermore, baseball teams from Cuba also started playing international games in 1899, making them feel much prouder about their heritage and baseball culture.
6. Iraq
Iraq is also among the countries where baseball is most popular. According to their baseball history, an Iraqi team, consisting of three teens who grew up in America, was part of their first national baseball team.
Initially, the team had humble beginnings given their limited resources. However, Iraq's representation in Middle East's baseball helped boost its popularity among its people.
7. Nicaragua
And, last on this list is Nicaragua. Nicaragua's national sport is baseball, despite having soccer as another predominant sport.
Similar to other countries, Nicaragua started getting into baseball due to American influence. An American businessman named Albert Addlesberg introduced baseball to Nicaragua, where they eventually founded two teams.
From here, a local professional league was established, and teams grew in popularity and reputation.
The demographics indeed show how the baseball fanbase continues to flourish in several countries. Wherever baseball is played in the world, many locals eagerly anticipate the matches.
Baseball is a valued sport because it teaches a lot of important values to its players. For instance, in Japan, baseball is seen as the embodiment of discipline, teamwork, and perseverance.
Conclusion
We may only have an estimation of how many people play baseball in the world. But, what we do know is that baseball popularity worldwide is steadily increasing.
Where is baseball most popular? The US holds the title for having baseball as their national sport. However, countries like the Dominican Republic, Canada, and Puerto Rico are next on the list of countries with the most regional popularity.
Also, we included the discussion on Cuba, Iraq, and Nicaragua, as baseball is very popular there too!
Essentially, The rich history of baseball specific to these countries started the spark of the people's love for the sport, and its overall popularity.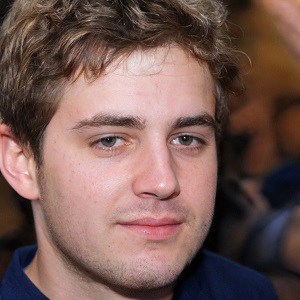 A powerful swing and the ball is flying across the field, just one hit, and we might never forget the thrill it brings. I do not know about you, but I never do. Every baseball game is the chance to compete with others and cooperate with your teammate. It is among my biggest passions.