Good packaging and smooth shipping transactions are non-negotiables when it comes to selling baseball cards. Sports fan card collectors put a premium on receiving their orders in flawless condition – regardless of whether it was shipped internationally or not.
As sellers, it should be your job to meet their expectations. You should start doing that by figuring out your procedure for shipping baseball cards.
In this article, we shall help you do exactly that. Learn more about how to ship baseball cards, starting from their packaging down to transport.
Step-by-step to Ship Baseball Cards
Things to prepare
Before diving into how to ship sports cards, here are the materials you will be needing:
Baseball cards
Penny sleeves
Top loaders
Team bags
Card sleeves
Painters tape (usually colored blue)
Thin and thick cardboard pieces
Clear packaging tape
Bubble mailers/envelopes
Shipping labels
There are multiple things you need to do before you hand over your order to your chosen courier. Follow these steps on how to ship single trading cards or a whole collection:
Step 1. Determine the size and weight of your order.
Depending on which country and courier you choose to ship your orders to, chances are there are standard sizes and weights for packages that need to be met. Before wrapping up the baseball cards, it's important that you get accustomed to package sizes, so shipment would run smoothly.
For example, the United States Postal Service (USPS) has standard listings for sizes and weights of postcards, letters, large envelopes, and packages.
Start the process by comparing courier and postal prices, so you'd have the best shot at picking those that fit your preference. If the buyer specified his preferred courier though, make sure that the package adheres to the customer's request.
Step 2. Put the baseball cards into a penny sleeve.
When everything is settled on the shipping courier, it's time to add the first layer of protection to your baseball cards. The first step to package cards for shipping is to slide them into a penny sleeve.
Make sure that the penny sleeve is of the same size as the card. You'd also want your penny sleeve to be snug enough to hold the card in place.
Step 3. Slide the cards into a top loader.
After you're done with the penny sleeves, it's now time to slide the card into the second protection – top loaders.
Top loaders mainly put the card in place because of their sturdy and hard material. One thing to keep in mind: your top loader should not be too loose and too tight, as any of these two circumstances may damage the card upon sliding it in and out.
After the card is slid into the top loader, use painter's tape to lock its opening to make sure the package trading cards stay in place.
Step 4. Secure them into a team bag.
After the card has been placed into a top loader, you can now use the thin cardboard pieces for extra protection. Place them on both sides of the top loader before mailing baseball cards.
After this process, you can now secure the item in a team bag, so it does not slip or move too much while the courier ship trading cards. This step can be optional, but the best way to ship baseball cards is always to take that extra step for protection.
Step 5. Use cardboard again for extra protection; then place everything inside a card sleeve.
Cardboards can also be used as easy trading card shipping protectors. To do this, follow these 3 easy steps:
Get a hold of those thick pieces of cardboard. You may use your old ones or buy a new bunch.
Use 2 pieces of cardboard, cut them larger than the size of the baseball cards.
Secure their hold by using painter's tape: each side – top, bottom, left, and right – shall be taped.
After, place the already-secured baseball card into a card sleeve, so the cardboard and all the layers of protection will be kept intact when you place them into a bubble mailer.
Step 6. Secure them into bubble mailers/envelopes
It's now time to dress up your package, which is ready for its new owner. In this part, you have to put your already-wrapped baseball cards into a bubble mailer.
Choose a bubble mailer that's similar to the size of your baseball card, but if all you have is a large one, just put the card at the bottom part and fold the mailer, so it doesn't move while in transit.
If you're going to mail baseball cards on eBay, you may have to do it with an envelope. The process is still similar to steps 1-6 listed above, but the usage of cardboard shall be minimized to not make the envelope bulky.
Step 7. Print tracking labels
To seal your package, you need to make sure that you ship cards with tracking labels.
Depending on the post office, you may have something to fill out for this part. Most of the time, you can very much print this on your own and provide the details of your shipment. Attach it to the package by using clear packaging tape.
You may now hand over the package to the post office or the courier like eBay. You may also message the customer to leave feedback upon receiving the order.
Frequently Asked Questions
Tips to safely ship cards
Here are a few of the most important things you need to remember:
Always use penny sleeves and top loaders. This is the most vital part of protection.
Look for the cheapest way to pack your orders by reusing old cardboard you have at home.
If you can, avoid using plain white envelopes to ship your baseball cards. They offer very minimal protection.
Provide accurate and traceable details on the tracking label.
How much does it cost to mail a baseball card?
Naturally, the cost of shipping depends on where you intend to send it to. The estimated cost of shipping though, is around more or less 5 dollars domestically and $20 internationally.
How do you ship expensive cards?
One rule is to avoid shipping expensive cards with envelope. You should follow the process above, but place them into a cardboard box and tape the container sides.
Conclusion
How you ship your orders is what sets you apart from other sellers – it's what makes you special, a cut above the rest. It's a learning process though, taking each little step for that little dazzle ounce of package protection.
In this article on "how to ship baseball cards", we hope to impart something valuable to you and your business. It's our greatest hope that you use this guide to offer only the best to your customers.
Happy shipping!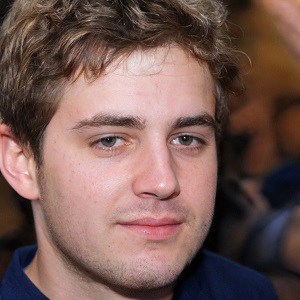 A powerful swing and the ball is flying across the field, just one hit, and we might never forget the thrill it brings. I do not know about you, but I never do. Every baseball game is the chance to compete with others and cooperate with your teammate. It is among my biggest passions.