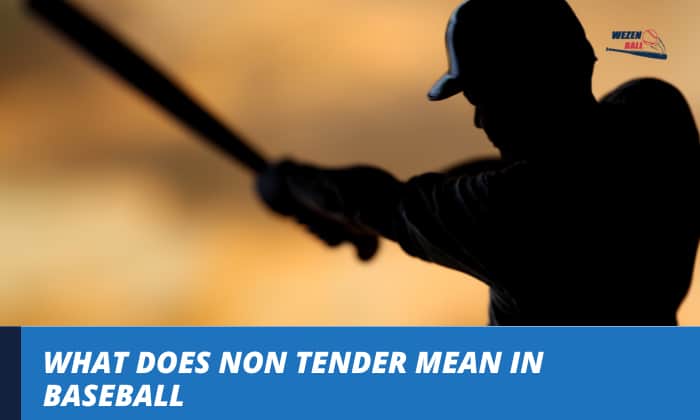 Players have their ups and downs in baseball. It is inevitable, given that everyone would either have bad days or face really tough teams.
When professional players are not given a new contract, they are called non-tenders. What does non tender mean in baseball? It means players are no longer valued by their teams and are now part of the free-agent pool.
There is a lot to uncover about non-tenders in baseball, and let us go through them all in this article.
Defining Non-Tender in Baseball
Each professional baseball team has a roster consisting of 40 players. All these players are under a certain contract with their respective teams.
However, managers have the power to place certain players as MLB non-tender.
What is the non-tender definition?
Essentially, it refers to athletes who are not given a contract for the next season.
If a player is labeled non-tendered, they do not have any existing responsibilities to their teams for the next season. So, they are now part of the free player pool which can be drafted by other clubs.
Teams have a non tender deadline, sometime around early December of each year. This means that each player on the 40-man roster (who have played for more than three seasons) should receive new contracts by this time or become free agents.
Why is there non-tender?
There is not one exact cause for a team to non-tender a player. Sometimes, upon deliberation, the player may not be worth giving a raise to as his value in the team is no longer significant.
On the other hand, it is also possible to non-tender a player just because the team wants to free up a slot for another player who may strengthen the roster.
Some tendered players may go into arbitration and negotiate a salary. Salary arbitration is only possible for professionals who have spent three to five years in the MLB, who have not reached an agreement with their employer regarding wages for the upcoming season.
The tendered players can even go into hearings if they want to get serious with their contractual arrangement.
Examples of Non-Tendered Players
The MLB has seen numerous cases of non-tendering players for a myriad of reasons. We take a look at the stories of some non-tendered players here:
1. Robert Gsellman
Robert Gsellman began his career under the New York Mets. However, he was non-tendered in 2021 and needed to find a new team by 2022.
Gsellman had decent and above-average performance at that point in his career. However, his main issue was injuries, having been on the 60-day injured list for three years straight!
Unfortunately, the Mets found him not worth keeping due to this and did not offer Gsellman a new contract.
2. Matthew Boyd
Matthew Boyd is a left-handed player who was part of the Detroit Tigers for seven years until 2021. Boyd has a long career ahead of him (and plenty of time to up his game), but his fatal flaw was his struggle to prevent a long ball.
Unfortunately, Boyd was also non-tendered and was on the lookout for a new team for his 2022 professional league games.
3. Richard Rodriguez
Richard Rodriguez is a former relief pitcher for the Pittsburgh Pirates. The player is known to be very skilled as he could fill many roles, including middle relief and closing pitchers.
Unfortunately, Rodriguez has struggled to maintain his statistics at an admirable level as he got older. He had many setbacks in his career, and this caused him to be a non-tendered player in 2021.
4. Chad Kuhl
Chad Kuhl was also a Pittsburgh Pirates player.However, in 2021, he received little game time due to Covid, and eventually, the Pirates did not offer him a new contract. Kuhl now plays for the Colorado Rockies.
5. Johan Camargo
Johan Camargo is a highly utilized player as he can fill any position! However, Camargo underperformed as he had been part of the injured list multiple times during his career. In 2021, the Atlanta Braves made him a non-tendered player, a setback Camargo seems to have overcome as he now plays for the San Francisco Giants.
Conclusion
Many professional baseball players have their share of unfortunate experiences. Due to matters both within and outside of their control, some players become non-tenders.
What does non tender mean in baseball? These are players who are not valuable to their current teams and must find a new one.
Unfortunately, there are many reasons why a team would remove a player from its lineup. But, it is up to the player to remain resilient and do their best to grasp any new opportunity that comes their way.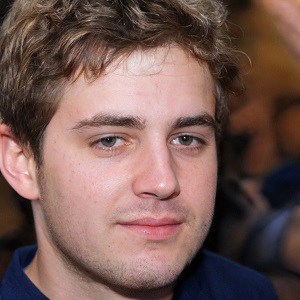 A powerful swing and the ball is flying across the field, just one hit, and we might never forget the thrill it brings. I do not know about you, but I never do. Every baseball game is the chance to compete with others and cooperate with your teammate. It is among my biggest passions.