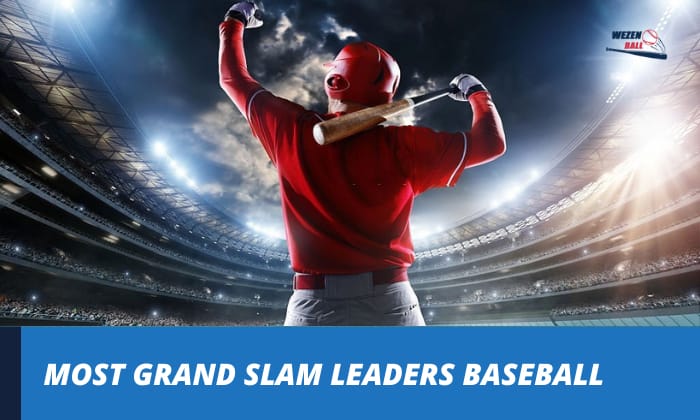 While some people have difficulties learning baseball, others effortlessly dominate the game, earning them well-deserved grand slams, which are considered the greatest home run hits.
So, who are regarded as the most grand slam leaders baseball has ever recorded? Grand slam leaders in postseason history of baseball include Alex Rodriguez, Lou Gehrig, Manny Ramirez, Eddie Murray, Willie McCovey, and Robin Ventura.
Greatest grand slammers in baseball history
Name
Career Length
Grand Slams
Alex Rodriguez
22 years
25
Lou Gehrig
17 years
23
Manny Ramirez
19 years
21
Eddie Murray
21 years
19
Willie McCovey
22 years
18

Robin Ventura
16 years
Jimmie Foxx
20 years
17

Carlos Lee
13 years
Ted Williams
19 years
Hank Aaron
23 years
16

Dave Kingman
16 years
Albert Pujols
22 years
Babe Ruth
22 years
Top 5 All Time Leader in Grand Slams
1. Alex Rodriguez
The ultimate grand slam king, Alex Rodriguez, is a well-known American professional baseball player who has made a name for himself in the sport after gaining a total of 25 grand slams.
Ranking first in the record of top grand slam hitters, Rodriguez's triumphant spree against 16 teams. In sum, Rodriguez achieved 696 home runs, secured 3,115 hits, drove in 2,086 runs, and stole 329 bases.
One of his amazing grand slams came in the final game of the regular season in 2009, which significantly contributed to the Yankees' claiming championship in the world series.
2. Lou Gehrig
Taking the 2nd spot in the all-time leader in grand slams player rankings is Lou Gehrig, scoring 23 in total. Gehrig was already talented as a child, but it wasn't until he made his major league debut in June 1925 that he gained worldwide fame.
In the succeeding years, he played in an uninterrupted streak of 2,130 games that earned him the well-deserved moniker "The Iron Horse."
During his 17-year career, he has managed to gain stats for a grand slam so impressive that his record remained unrivaled for 75 years. His final epic home run was during the first inning in a 1938 game against the Philadelphia team.
3. Manny Ramirez
Securing rank 3 of the players with most career grand slams, Manny Ramirez boasts 21 grand slams. Ramirez joined the Cleveland Indians in September 1993, and so began his legendary career in the major leagues.
He expertly hit 546 home runs and drove in an astounding 1,788 RBI, making a lasting impact on the history of baseball.
In a game by one team, Ramirez delivered his last grand slam that solidified the trust of his fans in his gameplay. After hitting a tie-breaking grand shot, Ramirez helped his team gain the coveted winner title against the Cincinnati Reds.
4. Eddie Murray
On April 7, 1977, as a member of the Baltimore Orioles, Murray made his historic debut in the major leagues at just the age of 21. Throughout the following years, he never failed to play well in a season, earning him his status as a beloved player among the fans.
He hit a total of 19 grand slams, wherein 16 of them were achieved during his time with the Orioles. His outstanding play also produced 299 RBIs with the bases loaded, a remarkable feat in baseball history has been undefeated so far.
5. Willie McCovey and Robin Ventura
Baseball legends Willie McCovey and Robin Ventura, who both have an astounding total of 18 grand slams to their record over their historic careers, are tied for fifth place on the all-time grand slam list.
Willie McCovey played exceptionally in the major leagues for 22 years, developing a solid reputation as a first baseman with notable hitting ability. He bagged a total number of eighteen grand slams in the National League.
Meanwhile, Ventura wrapped up his 16-year career as a true standout on both the offensive and defensive fronts. He displayed his exceptional abilities in 2079 games, with a batting average of .267, 294 home runs, and a staggering 1182 RBI.
His 18 grand slams are even more remarkable as he achieved these while scoring the least number of home runs among other active players of baseball.
Other Grand-slam Players in Baseball
Along with the top five players previously mentioned, there are additional outstanding players who are steadily moving up the grand slam rankings:
1. Jimmie Foxx
Rank 7th with 17 grand slams
He made his debut in the major league as a member of the Philadelphia Athletics on May 1, 1925, when he was just 17 years old.
2. Carlos Lee
Rank 7th with 17 grand slams
At the age of 17, he made his major league debut on May 7, 1999 with the Chicago White Sox.
3. Ted Williams
Rank 7th with 17 grand slams
A player of the Boston Red Sox who broke into the big leagues on April 20, 1939 at 20 years old.
4. Hank Aaron
Rank 10th, 16 grand slams
In a Milwaukee Braves uniform, Aaron made his major league debut on April 13, 1954, at the age of 20.
5. Dave Kingman
Rank 10th, 16 grand slams
Kingman made his professional debut on July 30, 1971, playing for the San Francisco Giants at the age of 22.
6. Albert Pujols
Rank 10th, 16 grand slams
Making his entrance into the major leagues as a 21-year-old player for the St. Louis Cardinals, he marked his debut on April 2, 2001.
7. Babe Ruth
Rank 10th, 16 grand slams
19-year-old Ruth stepped into the big leagues on July 11, 1914 while donning the Boston Red Sox jersey.
And as an honorary mention, Don Mattingly and Travis Hafner were the players to hit the most grand slams per year. In only one season, they both managed to hit 6 grand slams – a record that no one has come close to breaking.
Conclusion:
Baseball has always been a fascinating sport, but if you don't know the famous individuals behind its grand slam records, your experience won't be as packed.
Knowing the names of the most grand slam leaders baseball has ever recorded adds depth and appreciation for baseball's history. So, as you embrace the fascinating world of baseball, never forget the grand slam records set by these iconic players!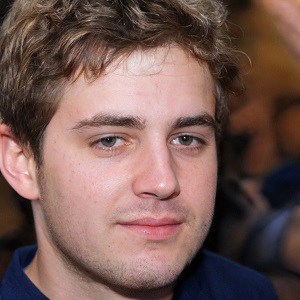 A powerful swing and the ball is flying across the field, just one hit, and we might never forget the thrill it brings. I do not know about you, but I never do. Every baseball game is the chance to compete with others and cooperate with your teammate. It is among my biggest passions.