Baseball has always been acknowledged as America's favorite pastime but is also quite popular in many places around the world. Different countries play baseball both on the professional and amateur levels; likewise, it remains a prominent sport for students in high schools and universities worldwide.
How many countries play baseball? 129 nations/members across North and South America, Europe, Asia, Africa, and Oceania play baseball. However, it is most popular in the United States, the Dominican Republic, Venezuela, and Cuba.
Which Countries Play Baseball Professionally?
If you merely rely on Google, there is conflicting data on how many countries and territories play professional baseball in Europe, the Americas, and Oceania. However, the World Baseball Softball Confederation (WBSC) website provides the most reliable information about baseball in other countries.
Established in 2013, the Swiss-based WBSC is the official international governing body for baseball and softball combined. The confederation merges two erstwhile world authorities for both sports: the International Baseball Federation (IBAF) and the International Softball Federation (ISF).
While 129 countries represent the baseball side of WBSC, it has a total membership of 137 countries and territories in the world. That means only eight member countries do not play both baseball and softball.
Based on membership in the WBSC, here is a complete list of countries (per continent) that play baseball:
1. Africa
Benin
Botswana
Burkina Faso
Côte d'Ivoire (Ivory Coast)
Cameroon
Congo
Cape Verde
Ghana
Egypt
Kenya
Lesotho
Nigeria
South Africa
Sierra Leone
Tanzania
Togo
Tunisia
Uganda
Zambia
Zimbabwe
2. The Americas
Argentina
Aruba
Bahamas
Bolivia
Brazil
Canada
Chile
Colombia
Costa Rica
Cuba
Curacao
Dominican Republic
Ecuador
El Salvador
Guatemala
Guyana
Haiti
Honduras
U.S. Virgin Islands
British Virgin Islands
Jamaica
Mexico
Nicaragua
Panama
Peru
Puerto Rico
Sint Maarten
Trinidad & Tobago
United States of America
Venezuel
3. Asia
Afghanistan
Bangladesh
Bhutan
Brunei
China
Hong Kong
Indonesia
India
Iran
Iraq
Japan
Kingdom of Saudi Arabia
Laos
Malaysia
Mongolia
Myanmar
Nepal
North Korea
Pakistan
Philippines
Palestine
South Korea
Singapore
Sri Lanka
Thailand
Taipei
4. Europe
Armenia
Austria
Belgium
Belarus
Bulgaria
Croatia
Cyprus
Czechoslovakia
Denmark
Spain
Estonia
Finland
France
Great Britain
Georgia
Germany
Greece
Hungary
Ireland
Israel
Italy
Kosovo
Latvia
Lithuania
Malta
Moldova
The Netherlands
Norway
Poland
Portugal
Romania
Russia
Slovenia
San Marino
Serbia
Switzerland
Slovakia
Sweden
Turkey
Ukraine
5. Oceania
American Samoa
Australia
Fiji Islands
Federated States of Micronesia
Guam
Marshall Islands
Northern Mariana Islands
New Caledonia
New Zealand
Palau
Papua New Guinea
Solomon Islands
Tonga
FAQs
Is baseball a global sport?
With 129 out of 195 countries in the world playing baseball, it is without a doubt that baseball is a global sport. Besides Major League Baseball, there are over a dozen more elite baseball leagues in Italy, France, Japan, South Korea, Australia, and South America, among others.
It's ironic, however, that baseball hasn't found a permanent spot in the Olympic Games. It was only in 1992 that baseball became an official medal sport, only to be dropped again in the 2012 games. It made a short-lived comeback in Tokyo in 2021 but will not see action in Paris in 2024.
Which country plays baseball the most?
Owing to its large population, the United States plays baseball the most, with figures indicating over 26 million citizens playing the sport on a regular basis. The MBL itself comprises 30 teams playing 162 games during each regular season.
Next to the US, Puerto Rico, Venezuela, Cuba, and the Dominican Republic are all baseball powerhouses. Baseball's popularity in these countries must be due to its proximity to the US, with players from all four nations accounting for over 20% of MLB's active roster.
Is baseball as popular in the UK as it is in the US?
While baseball is said to have initially evolved in England from a game called "rounders," surprisingly, it isn't as popular a sport as it is in the US and other parts of the world. In fact, the United Kingdom only ranks 10th when it comes to baseball's popularity.
Despite its origins in the UK, the United States founded the first professional baseball league in 1871. Baseball then grew to become America's favorite pastime since the 1870s, while football stole the heart of the Britons.
What country is best at baseball?
You might be wrong if you think the United States holds the lead among the best baseball countries. The US only ranks fifth, with Asian countries taking the top three spots.
Japan reigns supreme regarding world baseball rankings, followed by Taipei and South Korea. Rankings are based on points earned in WBSC-recognized international tournaments over the last four years.
Rising Japanese baseball stars have become a common sight in recent MLB seasons. In fact, there has been at least one Japanese player in all 30 MLB team rosters.
Conclusion
Baseball has come a long way since it evolved from a bat-and-ball game called the "rounder." After being introduced to the United States by English immigrants in the mid-18th century, the sport has spread across six continents to over 100 countries around the world.
Since then, professional baseball leagues have sprouted, and high-profile tournaments are held in different countries yearly. Now that you know how many countries play baseball, it is safe to say that baseball is a popular global sport besides being America's favorite pastime.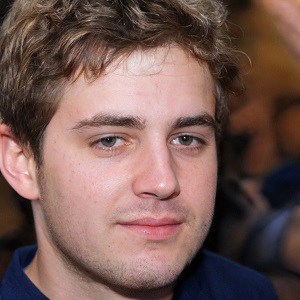 A powerful swing and the ball is flying across the field, just one hit, and we might never forget the thrill it brings. I do not know about you, but I never do. Every baseball game is the chance to compete with others and cooperate with your teammate. It is among my biggest passions.