Delving into the baseball world requires a deep scoop as well. Thus, knowing a term or two is a must. And this sport holds a bunch. So, let's get started!
First, go with the "What does go yard mean in baseball" query. And the answer is that go yard is slang talk when someone hits a home run. Yet, its tie is only for players who hit a home run over the outfield border.
The Usage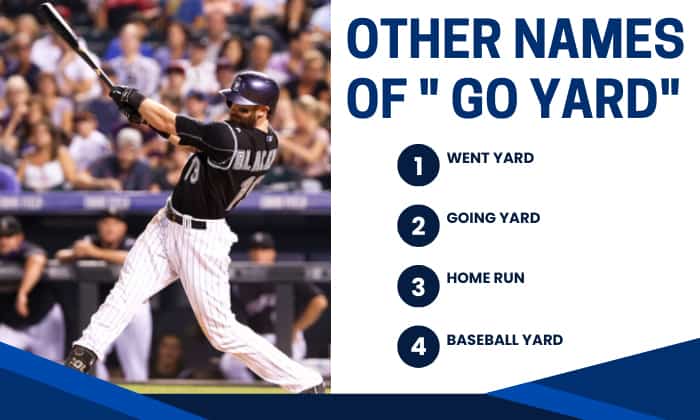 Now that you understand that Go Yard is more in-depth than you think, here's more. It is not a no-frills sports lingo only utilized during the game. Or an instance when there is an in-the-park action.
For example, you can use it in sports play-by-play as something like this, a batter goes yard for the third time today with that shot over the centerfield wall.
It is known for other terms like:
Went Yard
Going Yard
Home Run
Baseball Yard
It is under the batting term group out of the 6 sections.
Learn its origins and history—a trip down baseball memory lane as you go below.
The Origin and History
Just like the account of baseball, the going yard origin has its own thing going. Apart from being a home run hit term, its reference starts in the 80's, like the other slang due to print medium. And without a shock – to go yard and more expressions made gospel for the players.
Yet many poorly associate the go-yard roots with the Camden Yards in Baltimore, but that's not it. The building of that ballyard or ballfield did not even begin until 1989. In addition, the first game was not until 1992 after going yard states as a slang term.
And, of course, there is still more in the baseball realm of bizarre vocabulary. Read on!
The League of Back-Stories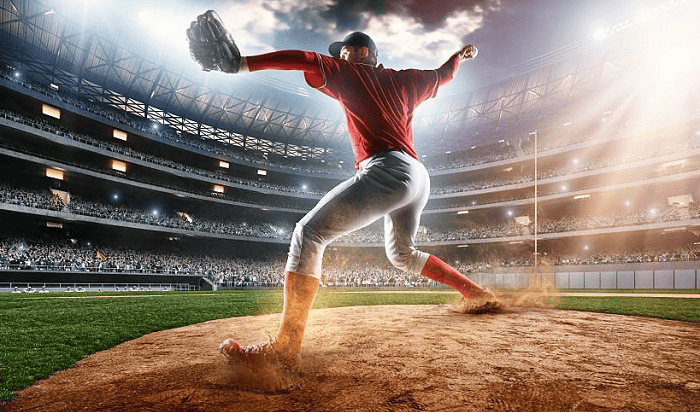 Baseball can wow you in more ways than many. Aside from its fun play for the fans and players, its word of mouth is also pleasing and quirky. Who would have thought that most baseball slang have their seed tales? See some examples below:
Can Of Corn – A term for a routine fly ball.
Year of Origin & History | 19th Century: It came from the idea of clerks trying to reach goods (like corn) in an easy way. Upon getting them, they used hooked bats, then caught through aprons.
Walk-Off – A term in baseball where the home team is leading in the bottom half of the last inning due to a hit.
Year of Origin & History | July 30, 1988: Originated by writer Dennis Eckersley for Gannett New Service. This buzz plans to define the pitcher's down across the field behind, forfeiting the chance of a home run.
South-Paw – The slang for a left-handed pitcher.
Year of Origin & History | Year Not Stated: We should thank boxers for this since they are the first to use the term for their left-handed fighters' poses – the southpaw stance. Thus, the addition to the baseball dictionary.
Pickle – A simple call for a rundown.
Year of Origin & History | Year Not Stated: This one is from the Shakespearean Era mixed into the basic wording of America. At first, being pickled told tipsy or crappy, but it became a joint note for baseball as a tough spot when the word toured miles.
Butcher Boy – The term means a batter of the game that squares around and gets the bunting move. Of course, it needs to only put back the bat with a short swing move in a downward motion.
Year of Origin & History | Year Not Stated: Baseball Legend and Hall of Famer Casey Stengel is responsible for this term. It is from the action a boy in a butcher shop would do to split the meat.
Baltimore Chop – The term you usually use when there is a chopper. It is a game moment with a high bounce near the home plate, allowing the runner to come in first and land safely.
Year of Origin & History | Late 19th Century: This story is rich since the Orioles used this slang. It is from their plan to leg out infield singles – which they did and drove them 3-straight NL pennants from 1894 to 1896!
Eephus – They used to call this a pitch with a slow and high-arching end. It is one of the rarest moves in the game of baseball.
Year of Origin & History | 19th Century: Well, eephus is one odd slang in the history of baseball vocabulary. It is unsure if this term for hitters is from a Hebrew word or what.
Pretty cool, right? We are stopping once we give you the complete guide for go yard and other baseball terms. So, keep on reading!
How "Go Yard" Differs From Other Baseball Jargon
There is not much of a contrast between "go yard" and other sports jargon. Home-run lingo forms many clever versions. Usually, they come from mentors, players, sports anchors, announcers and more.
Examples of Players "going yard" in Baseball History
If you are looking for something iconic, these charming players can surely give you a ring! Go Yard Baseball is a piece of cake for these guys.
Catch the best players and teams who succeeded at going yard.
| | |
| --- | --- |
| Name of the Player or Team | Year & Game |
| The Remarkable 37 wins by The San Francisco Giants | 1951, Major League |
| Bill Mazeroski of The Pittsburgh Pirates | 1960, World Series |
| Kirk Gibson of The Los Angeles Dodgers | 1988, World Series |
| Carlton Fisk of The Boston Red Sox | 1975, World Series |
| Kirby Puckett of the Minnesota Twins | 1991, World Series |
And the crowd went wild – thanks to these ultimate players! Go-yard is the key ingredient that makes this play more satisfying.
Moving on, here is go yard meaning and more!
The Significance of "Go Yard" in Baseball
Whether it is slang for homerun or not, you cannot deny the power it can cause to the game of baseball alone. It is vital to fuel for the teams to have their courses change during plays. If someone goes yard, it can even set records that will cheer up fans and players.
Moreover, it is only an ideal way to test the players' skills and focus. That is one good way to tell you that home runs are 100% a defining point for the baseball society.
Now, it is the arc of other slang that might pique your claims for baseball that you should see in the list below.
Other Popular Baseball Slang Terms – The Extra Vocabulary
Yes, more words are open in this sport that is catchy and perky to your ears. Each word tells its flow, which makes baseball quite the catch!
Learn the most popular here:
Cookie: This is the best way to tell gimme pitch during the game.
Aspirin Table: a fast ball.
Golden Sombrero: An award for a player that strikes out four times.
Hose: the slang for the player's throwing arm.
Uncle Charlie: It means a curveball.
Yakker: If the pitched ball is not going to a straight path, it's a yakker. Also, it is a bit deceptive for a player during the game.
Nubber: It is the slang for a weakly hit ground ball.
Worm Burner: This is a fast moving ground ball that is also a term used in the sport of golf.
Conclusion
What Does Go Yard Mean in Baseball? We bet you are confused at first. But, as you read this guide, you are able to relish more about it and the slang of baseball.
It is true that it can be challenging to learn all the terms for a certain sport. But what's fun is the fact that these terms display how rich the entire game of baseball is. Go yard and all; these words are colorful and amusing.
All you need to do is open up your pitch of curiosity.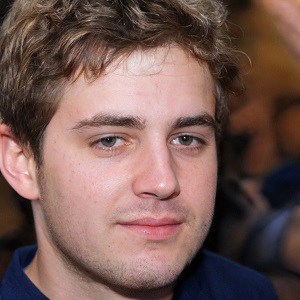 A powerful swing and the ball is flying across the field, just one hit, and we might never forget the thrill it brings. I do not know about you, but I never do. Every baseball game is the chance to compete with others and cooperate with your teammate. It is among my biggest passions.