In sports, players are essential to the game. And some players have the right to go for what is best for them, especially in the Major League. These people are the ones with Free Agency.
What is a Free Agent in Baseball? Well, this is a player who has completed a six-year service period in the league and is now free to sign to any club. In this guide, we will discuss more about this concept. Read on!
The Definition of Free Agents in Baseball
The free agent definition in baseball is simple. It only means that after honoring your initial six-year rookie contract, you are now qualified to pick another team to play for.
An athlete that hasn't finished his contract is still under the control of his current club and can negotiate with the team after three years if he wants a salary change or transfer.
After knowing the primary intent of free agency, let us discuss its impact on MLB history in the next part of this guide.
The Start of Free Agency in the Major League
Before the concept of free agency, the main rule for players was that they couldn't leave their clubs. The owners got the upper hand in bargaining and salary conditions and had total control over player transfers or releases, leaving athletes with little bargaining power.
But that changed with the "Seitz Conclusion," shaking the system of the Major League. Let's go back to the timeline of the 70s.
The month was December 1975, when the idea of free agency first arose, benefitting top pitching players Andy Messersmith and Dave McNally, who played a contract-free season in the MLB.
The arbitrator for the league, Peter Seitz, ruled out was the catalyst for the system of free agents, as he ruled that Messermith and McNally should have the right to go to any team they wanted because they did not sign contracts with their current employer.
That decision changed the whole course of baseball's management and attracted the interest of the national audience.
Instead of extending players' contracts perpetually, clubs were limited to a one-year, one-time extension after the ruling.
The players' union and the league eventually agreed on a six-year accumulation period rather than annual free agency, which formed the basis for MLB free-agent rules.
Today, there are 30 teams from which uncontracted athletes in the MLB can pick. Free agent signing has made players wealthier and improved their labor rights.
Pretty cool – right?
What is more, the MLB has a salary arbitration system rather than unrestricted free agents and restricted free agents like other sports. It is an option for players in their third year of playing to renegotiate their contract for an upgraded one.
Salary arbitration takes place if the player:
Has no contract for the upcoming season
Cannot reach an agreement with his team on a new deal
Has completed three years of service OR has two years of service (with 86 days on the main roster in his previous season) and ranks in the top 22% regarding playing time – the ranking includes only players in similar positions and not the entire league
The Process of Free Agency
Suppose you have become a baseball agent. In that case, you're probably curious what a player can do after achieving free agency. This is how the process goes for an MLB athlete.
You need to have at least 6 years of active playing.
You need to wait until the off-season. MLB players usually have their contracts expire during this time. Note that you need to wait for five days before switching clubs.
Upon achieving free agency status, you will receive offers from interested teams. Go for the one that provides the best deal.
In the MLB, there is no cap for a free agent's salary, meaning that teams can offer as much as they want.
You should honor the MLB Free Agent Rules. For example, if you have signed a long-term contract extension with your team, you're no longer a free agent.
Moving on, learn who are the current free agents MLB.
Notable Free Agents in Baseball History
Many famous free agents have emerged since the abolishment of the reserve clause. These legends paved their way to the top of professional baseball. Some of them are:
Albert Pujols: MVP of the Decade.
Barry Bonds: Best Five-Tool Player of Baseball.
Randy Johnson: 4-time Cy Young Award winner and one of the best pitchers ever.
Alex Rodriguez: MVP and one of the youngest free agents.
Conclusion
Baseball became a more exciting sport since the concept of free agency came about. It allowed players to earn better deals from clubs and fairer treatment throughout their career. With free agents, teams are becoming more competitive, and we are all for it as fans!
Now, answering the question, "What is a free agent in baseball?" should be easy. Notable events in history have created the rules we have today, and knowing them helps us understand baseball better.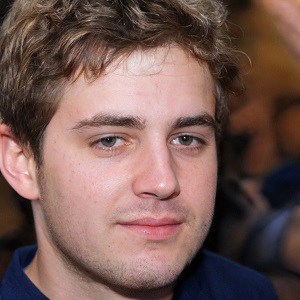 A powerful swing and the ball is flying across the field, just one hit, and we might never forget the thrill it brings. I do not know about you, but I never do. Every baseball game is the chance to compete with others and cooperate with your teammate. It is among my biggest passions.