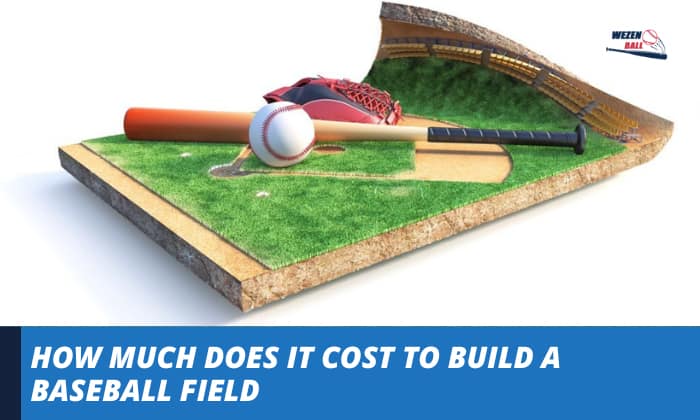 It is without a doubt that the baseball field is where all the magic happens. Indeed, this is one of the most essential aspects that makes this sport the real deal.
If your team is planning to construct its own ballpark, knowing how much does it cost to build a baseball field will give you an idea of the project's scale!
Well, a fun fact is that it can cost at least $420,000 to make such a place. Learn more as you read on!
The Cost of Baseball Field
There is more to a baseball field than just a playing area. Building one takes much more than you think, from acquiring the land to the building materials and other details like paying for an architectural plan.
Thus, let us delve in to know about the baseball field construction.
As mentioned in the introduction, there is an estimate of $420,000 as the starting money to establish a site for batting and catching balls. Surprisingly, the cost depends on what kind of field you will go for.
For starters, see the cost comparison chart that we curated below.
THE COST COMPARISON TABLE

The Cost Variables

Types of Baseball Field

ARTIFICIAL TURF
NATURAL GRASS
Construction

Minimum of 420k Dollars
Maximum of 1.5M Dollars

Starting Price of 400k Dollars
Maximum of 820k Dollars

Maintenance (annual estimations)

Minimum of 13k Dollars
Maximum of 39K Dollars

Starting Price of 8k Dollars
Maximum of 48k Dollars

Equipment (including things like irrigation, mower, rollers)

Minimum of 23k Dollars
Maximum of 127k Dollars

Starting Price of 42k Dollars
Maximum of 205k Dollars

Lighting
The whole package can require up to 650k Dollars.
Property
Depending on your choice, it can demand up to at least $60,000
Factors Affecting The Building Costs of a Baseball Field
Building a baseball field involves various cost factors that can significantly impact your budget. See the breakdown below:
1. Land or Field Type
There are dirt baseball field types that you can choose from. The most common for baseball stadiums today is the natural grass field, followed by the synthetic turf type.
Depending on your choice, there will be a shift in your budget for sure.
Turf baseball field cost can reach up to $60,000 a year, while natural grass constructions are much harder on the pockets at up to $270,000 a year in maintenance.
This is due to the fact that natural grass blades require watering, weeding, and fertilizing, all of which are not necessary for artificial turf.
However, turf fields are more expensive up front, setting stadium owners back 30,000 to 100,000 dollars to install vs. $10,000 to 50,000 for natural grass.
To add more complication to the planning, there's also the land cost to think of.
A standard baseball field requires 3-4 acres. So, with the real estate cost averaging $10,000-$12,000 per acre, expect to spend around $40,000-$60,000 on land, or even more if you plan to have space for food courts, offices, and other attractions.
2. Baseball Field Design
Architectural fees range from 2.5% to 10% of the total project cost. It's not unusual for the stadium design alone to cost over a million dollars. Even a little league baseball field can end up expensive if you hire professionals to plan its layout.
3. Materials Used
Turf infield dirt or clay is typically an inch thick, equal to 20-57 cubic yards. Dirt typically costs $20 per cubic yard, while clay is more expensive at $35 per the same amount.
There are also the fencing, dugouts, and seating areas to think about. The first two can cost $10,000 on average in building materials, while the last one can set you back $1,000 per seat.
4. Construction Labor
Construction labor costs vary by location within the United States, ranging from $18-$120 per hour. A basic field installation can take around 45 days, but building a big stadium will often require one to three years.
Suffice it to say, smaller constructions that take less time to build will ease your financial burden.
5. Permits
Of course, you need to acquire a permit to build a baseball complex, which will cost anywhere from a few hundred dollars to over $30,000.
In addition, city occupancy tickets may add an extra $70-$150 to the fee, making the field quite costly before construction begins.
6. Leveling
Leveling or land grading costs can range from $0.20-$2 per square foot. For example, it can vary from $30,000 to $320,000 for grading a high school baseball field or a simple backyard playing space.
That is why you need to know the costs before you proceed with your project.
Other Things to Consider When Building a Baseball Field
Convenience
Drainage
Parking
Safety
Environment (such as using sustainable/recycled materials and energy-efficient equipment)
Yes, you need to check even minor points like the baseball field grass before they go out of control. See if pushing your field goals through will cause problems with safety and security.
The water system, terrain, and the typography of the land alone will also be part of your checking during the building process.
You also need to consider whether the field will just be for personal use or one of the new MLB fields with turf.
Your preferred location for natural or artificial turf baseball field installation is also an aspect to look into, as it will affect utility setups and transportation.
Conclusion
How much does it cost to build a baseball field? We hope you now have a good answer.
Establishing a recreational space like a baseball field is complicated. You should learn about factors that affect the building process to make the whole venture more rewarding!
Of course, moving forward with this kind of project will take more than one's interest in the sport.
So, think carefully before building your own ballpark!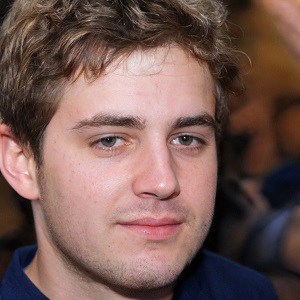 A powerful swing and the ball is flying across the field, just one hit, and we might never forget the thrill it brings. I do not know about you, but I never do. Every baseball game is the chance to compete with others and cooperate with your teammate. It is among my biggest passions.