Baseball is another wonderful theme in several playwrights' minds. Troy is the main protagonist of the play Fence.
In the story, where did Troy learn to play baseball? It was mentioned that Troy met Bono and learned to play baseball in prison.
The story provides an artistic allegory to class struggle, racial differences, and other important real-life themes. Despite some negative turn of events, Fences would never fail to reflect social themes and family dynamics.
The Plot: Fences
Fences is adapted as an American film in 2016 directed by Denzel Washington. This film is based on the play Fences back in 1985.
Both the film and the play are based in Pennsylvania where a man named Troy Maxson leads a story of struggle and hope.
How Old Was the Protagonist During the Film?
It was mentioned that Troy is 53 years old. Troy Maxson job involves a lot of ups and downs as he had a blue-collar job of trash collecting.
When Troy was a lot younger, he was a key player in a baseball league. Unfortunately, the star player has lost the chance to play in the leagues as he served time in prison for murdering while robbing the victim.
Racial discrimination has prevented Troy from playing in Major League Baseball as he is a person of color. The struggles of not playing due to race and failure to give opportunities to talented players are one of the themes of the Fences.
Troy Maxson Character Analysis
Troy's description of appearance is a man of color with an athletic build. The character faced numerous hardships as he is the one providing for his family despite the minimal opportunities left for him after he served his prison sentence.
Troy still takes pride in his role in the family. But many barriers in society proved that caring and providing for a family. There are also scenes where Troy argues with his son as they have different opinions on the realities of being a black man in America
Where Did Troy Learn Baseball?
Another important character in the film and play is Bono. Troy and Bono are best buddies and are often out drinking on Friday nights.
Troy learn to play baseball in Fences. Bono met Troy when the protagonist was still in jail. And these were also the times when Troy was playing baseball. So, Troy has been polishing his baseball skills back in prison.
Moreover, he became a more talented player once they moved to Pittsburgh. Unfortunately, racial discrimination impeded his further push into the MLB.
Frequently Asked Questions
When did Troy Maxson play baseball?
Troy played baseball when they moved to Pittsburgh. There was no mention of an exact period when Troy was playing baseball.
Which baseball team did Troy play for?
In Fences, Troy Maxson is a player for the Negro League Baseball Team. Unfortunately, he has not moved to play in larger leagues like the MLB.
How long was Troy's baseball?
Racial discrimination and lack of opportunities made Troy's career in baseball shorter than what he could have achieved. Troy only played for a short period on his baseball team.
Why did Troy stop playing baseball in Fences?
Aside from being racially discriminated against, Troy stopped playing baseball as he is getting too old to play.
What is Troy Maxson's job and how is it symbolic?
Troy Maxson's job was as a garbage collector. It is speculated that this is a symbol of the lost opportunities that he could have achieved if not for his race.
Conclusion
The film and play Fences holds baseball-related scenes but a huge chunk of the film is about the numerous struggles of a black man.
Where did Troy learn to play baseball? Troy is a capable man that learned baseball while in prison and moved to a new city.
Aside from baseball, this film and play are a must-see especially if you are intrigued by the colorful themes of struggle and social problems.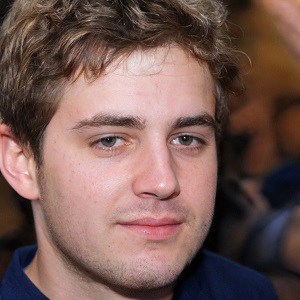 A powerful swing and the ball is flying across the field, just one hit, and we might never forget the thrill it brings. I do not know about you, but I never do. Every baseball game is the chance to compete with others and cooperate with your teammate. It is among my biggest passions.