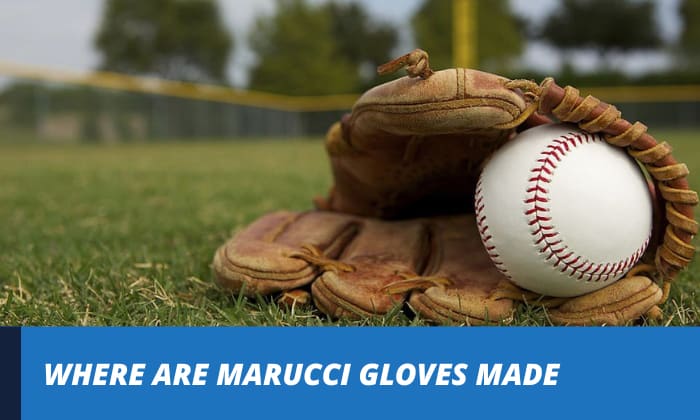 The Marucci sports brand is best known for wooden baseball bats, but it is also among the leading manufacturers of baseball gloves these days. And while the "Marucci" name may sound Italian, the company is actually based in the USA.
Where are Marucci gloves made? The very first Marucci gloves were most likely made in America when the sports equipment manufacturer entered the soft goods market in 2013. However, it currently has production partners in Japan and China.
Macucci Factory Locations
Where is Marucci located? Well, one will find the Marucci headquarters in Seigen Lane, Baton Rouge, Louisiana. It has been there since the company was founded in 2004. Marucci was the athletic training director for Louisiana State University at that time and had been crafting wooden bats in his backyard as a hobby.
It now has glove factories in its US headquarters, as well as factories in China and Japan.
A Few Facts About Marucci Gloves
Marucci manufactures baseball gloves for all player positions, so you'll find one that will suit you best whether you're a pitcher, catcher, infielder, or outfielder.
They also offer batting gloves for as low as $29.99 for hitters who prefer to sport one in the batter's box.
When it comes to fielding, cheap Marucci gloves are available for less than $100. Elite models such as the Cypress and Capitol Series range from $240 to $340.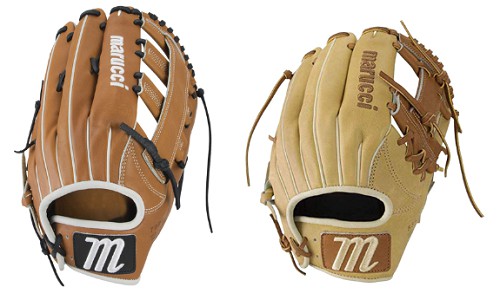 Still, higher-end models in the C Type Series can cost as much as $380. These ergonomically shaped gloves made of Japanese Kip shell leather are more lightweight.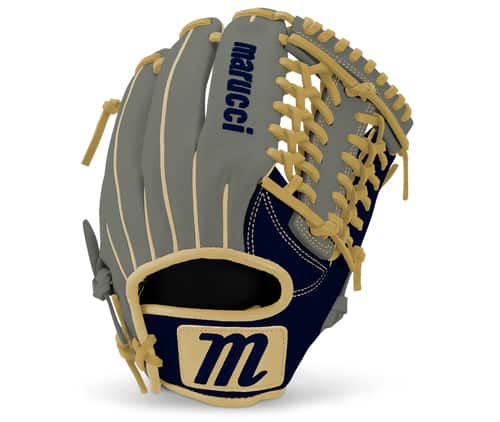 Marucci custom gloves are also available for those who want to add a personal touch to their sporting equipment. In addition to glove basics such as position, hand throw, and web style, one can choose a different shell, lacing, and stitching colors and add patches, accents, or even your own name!
Is Marucci a Good Brand?
The Marucci baseball glove is a less popular choice among professional baseball players compared to leading brands such as Rawlings and Wilson. However, it does have its fair share of the market among high school, college, and amateur baseball players.
But that doesn't mean we won't be seeing Marucci pitching gloves or Marucci fielding gloves in the hands of Major League Baseball players soon.
The company has the likes of Hall of Fame eligibles Albert Pujols and Chase Utley providing inputs in designing and developing Marucci products. In addition, former MVPs Jose Bautista, David Ortiz, Andrew McCutchen, and Buster Posey are also part of the Marucci Player Advisory Board.
Marucci also maintains a working relationship with two of the best baseball glove designers in the field—Scott Carpenter and Eric Walbridge.
Walbridge is more popularly referred to as the Glove Cowboy, while Carpenter is best known for the first all-synthetic baseball glove used in MLB. That glove that Yankee pitcher Brian Gordon wore during his 2011 MLB debut is now in baseball's Hall of Fame.
Frequently Asked Questions
Is Marucci made in USA?
Not all items in the Marucci product range are made in America. For example, only Marucci wooden bats are exclusively handcrafted in their Baton Rouge plant, while specialized C2 11.5″ I-WEB fielding gloves are manufactured in Cooperstown, New York.
Other sports equipment, such as metal bats and soft goods like baseball gloves, batting gloves, and sports bags, are manufactured by production partners overseas. For example, Marucci has factories in Japan and China, among others.
It could be that Marucci baseball glove prototypes are made in America and sent to these two Asian countries for mass production.
Do any MLB players use Marucci gloves?
Three-time All-Star MVP awardee Josh Donaldson has a Marucci glove designed explicitly by Scott Carpenter. It's called the Marucci C MOD, short for Carpenter modification. CMODs are a lot lighter than traditional baseball gloves.
Dylan Carlson of the St. Louis Cardinals and Anthony Rendon of the Los Angeles Angels are also among current MLB players using Marucci baseball gloves.
Among those who have used Marucci baseball gloves in the past are Albert Pujols, Chase Utley, Bryce Harper, Brandon McCarthy, and Jose Bautista. Incidentally, Pujols, Utley, and Bautista are members of the Marucci Player Advisory Board.
Who owns Marucci?
Marucci has been through different ownerships since it was founded in 2004 as the Marucci Bat Company by Kurt Ainsworth, Joe Lawrence, and Jack Marucci. In 2009, businessman and former White House Press Secretary Reed Dickens joined them to launch Marucci Sports.
Marucci Sports eventually bought out Marucci Bat Company in 2011. After that, it expanded its product offerings beyond baseball bats to include gloves, helmets, and other protective gear.
In 2020, Connecticut-based investment firm Compass Diversified Holdings acquired Marucci Sports for 200 million US dollars. Ainsworth remains its CEO.
Conclusion
Based in Baton Rouge, Louisiana, Marucci Sports is best known for its US-made wooden baseball bats. However, it also produces other baseball equipment such as helmets, protective gear, and gloves that are fast gaining popularity among baseball players in all competition levels.
Although Marucci is an all-American company, it has production partners across the globe. So if someone asks you, "where are Marucci gloves made," you can tell them that except for specialized pieces, most are manufactured in overseas factories, particularly in Japan and China.
Read more: Where are Nokona gloves or Wilson gloves made?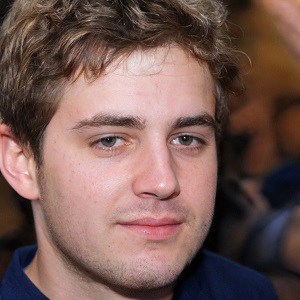 A powerful swing and the ball is flying across the field, just one hit, and we might never forget the thrill it brings. I do not know about you, but I never do. Every baseball game is the chance to compete with others and cooperate with your teammate. It is among my biggest passions.