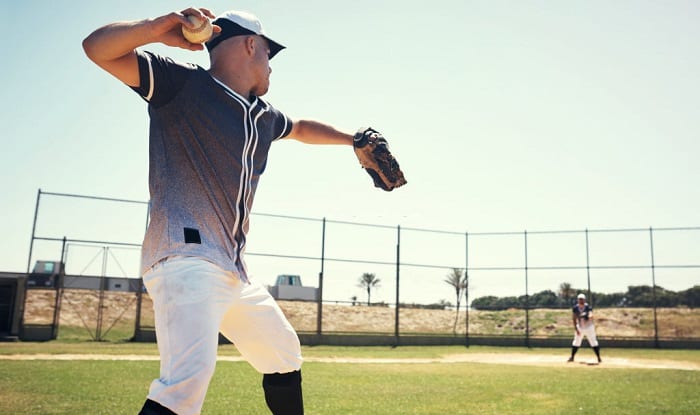 Pitchers are essential on the defensive side. Thus, a pitcher is often considered an important player. Meanwhile, pitching requires a battery of skills to be done right.
A pitcher brings a good performance through a low ERA. So the lower the ERA, the better. The ERA, in turn, works as one of the best baseball barometers for measuring the pitcher's prowess in preventing the offensive team's hitters from earning runs.
But first, what is ERA in baseball? Let's find out
ERA Mean in Baseball
The ERA or earned run average in baseball is a statistic that measures how many earned runs a pitcher gives up within every 9-inning game, considering that nine innings act as standard baseball game length.
An ERA's result is calculated by the following formula:
(Total number of allowed earned runs: the total number of pitched innings) x by 9.
In short, the ERA measures how effective a pitcher is in keeping up with his mission: to keep the offensive team's hitters from earning runs.
Eventually, the ERAstatistic, alongside the era baseball definition, reveals the pitcher's performance for just one game and within the entire season.
How Did the ERA Come to Be
The ERA (earned run average) in baseball was thought of and proposed by statistician Henry Chadwick in the later part of the 19th century.
Chadwick came up with the statistics after arguing that win-loss computations do not succinctly determine a pitcher's performance. His argument most importantly earned validation with the emergence of the relief pitchers during the 20th century.
The relief pitchers' context reveals that winning credit is earned by sustained bullpen wins, not by a great starting pitch.
Eventually, the ERA averaging tool saw its prime during the early years in the 20th century, right when the black-and-white win-loss strategy lacked the panoramic view necessary for capturing the exact average points for pitching credit.
In short, the ERA barometer measures how many runs a pitcher has given up to the other team's hitters. The more runs he gives up, the more credits the other team earns. With the ERA results, the manager can determine how effective or ineffective his pitcher is.
What Makes an Earned and Unearned Run?
An earned run in baseball indicates a point against the pitcher. A run scored from normal pitching and not from any errors like a wild pitch, a passed ball, or any fielding error should also mean a score against the pitcher.
On the other hand, an unearned run means that a run scores due to a committed error. Although an unearned run does not move to affect the pitcher's record, it helps to draw a comparison between a run allowed by the pitcher or a run that is not.
To answer the question, "what does an ERA mean in baseball", one has to understand the difference between an earned and an unearned run.
Who Decides if a Pitcher Scores an Earned or Unearned Run?
The official scorer gets to decide if a pitcher gets an earned or unearned run.
What Is a Good ERA Score in Baseball
A good ERA (earned run average in baseball) score in baseball is 4.00. But guess what: the trick here is not to focus on what's good, but instead, what is best.
In today's baseball standards, an ERA score of 2.00 indicates that a pitcher is exceptional and brilliant, making up only a rare portion in a league. The scores between 2.00 and 3.00 equally command brilliance among elite pitchers in a league.
Finally, a score between 3.00 and 4.00 indicates that a pitcher is still excellent at an above-average level. Thus, 4.00 should serve as the average line, or shall we say, a good ERA score.
How Does the ERA Score Standard Differ from Time to Time?
The ERA score standard differed based on a 2-point interval.
During the dead-ball era (1900-1919), any score below 2.00 makes a good standard. Later during the modern baseball era or the "golden age of baseball" (1920-1960), the standard settled for a score lower or within 3.00 and 4.00.
The same ERA (earned run average definition) score standard (4.00 is a good score) applies to the live-ball era.
Who Scored Excellent ERAs in the History of Baseball?
Here is a list of players who scored low or excellent ERAs in baseball history (in random order):
Tim Keefe (1880-1933): One thing that sets this 19th-century pitcher from the rest is his high-strategic approach. He is most famous for his quick-pace-change capacity. Keefe has won a total of 342 games in his lifetime.
In 1880, while playing for the national league Troy Trojans, Keefe scored an eye-popping 0.86, making him the pitcher with the lowest ERA score.
Babe Ruth (1914-1935): Babe Ruth easily earns a place among the icons in baseball and perhaps, at times, holds the title for being the "greatest baseball player" in history.
Ruth is famous for his slugging prowess that came at full display during the height of his career at the Red Sox. Eventually, he scored an ERA of 2.28.
Dazzy Vance (1915-1935): Charles Arthur Vance, known fondly as Dazzy Vance, is a baseball hall-of-Famer known for his power pitching and fastball records.
His most significant record so far is earning an ERA of 3.25.
Ed Walsh (1904-1917): Perhaps one of the greatest players in baseball, Ed Walsh victors as one of the few players who successfully tread through the uncertainties brought about by the transition from the dead ball to the modern era.
Walsh is celebrated for all historical reasons, like winning 40 plus games, corresponding to 400 innings, in just one season. But his most excellent record so far was earning the second lowest (next to Tim Keefe) baseball ERA in a dead-ball age: 1.82.
Conclusion
What is ERA in baseball? The answer turned out to provide more information than one has bargained for. As a bonus, it even throws further questions like "how long will it take until a new ERA standard emerges?" or "how far can the ERA standard in baseball change to accommodate new pitching approaches?"
Pitching is indeed a complex baseball role that requires a statistic that is as dynamic and holistic as the ERA (earned run average).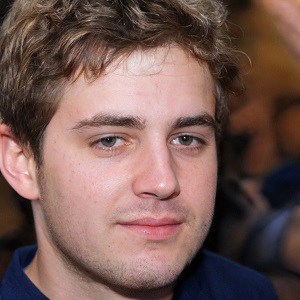 A powerful swing and the ball is flying across the field, just one hit, and we might never forget the thrill it brings. I do not know about you, but I never do. Every baseball game is the chance to compete with others and cooperate with your teammate. It is among my biggest passions.