Pitching requires good concentration and agility to ensure a strikeout. Although any player can pitch, not everyone can do an immaculate inning.
It is arguable that pitching alone is more complex than hitting in the context of body mechanics. Unlike in hitting, the body in pitching takes all its faculties altogether to maintain rotation and grounding simultaneously.
All these transpire when completing an immaculate inning. So what is an immaculate inning in baseball?
What Is an Immaculate Inning?
The immaculate inning definition states that it is a phenomenon, feat, or achievement done by a pitcher.
It happens when the pitcher manages to give strikeouts to all three batters within one inning, using at most nine consecutive pitches.
The immaculate inning can transpire from either two strikes made by the hitter: a throw or a swing.
Apart from the strikes, a foul ball also affects the occurrence or quality of the immaculate inning.
In Which Inning Does an Immaculate Inning Happen?
The immaculate inning meaning states that it can happen in any inning involving either a reliever or a starting pitcher.
How Many Immaculate Innings in MLB History?
From 1889 to 2021, a total of one-hundred and five (105) immaculate innings have animated the American baseball field. Some of these memorable MLB immaculate inning feats include the ones accomplished by:
Lefty Grove
Rube Waddell
Jim Bunning
Billy Hoeft
Chris Sale
Nolan Ryan
Jeff Montgomery
Max Scherzer
AL Downing
And many more.
Which Pitchers Had the Highest Number of Immaculate Innings?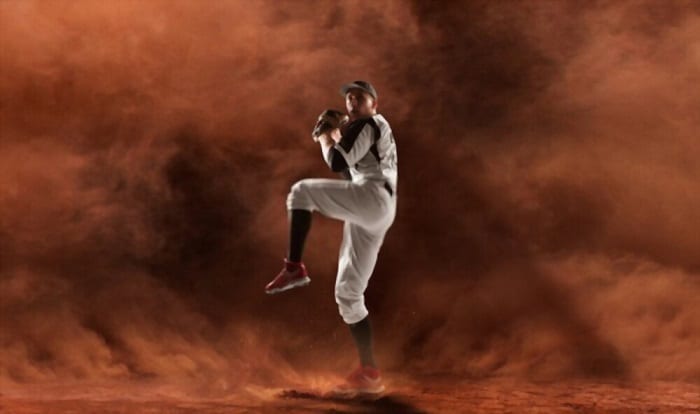 Here is a list of the pitchers with the most immaculate innings in MLB history:
Max Scherzer: It is no surprise that fans and experts would hail Max Scherzer of the Dodgers as immaculate because just recently, on September 12, 2021, he completed his 3000th strikeout and continued to make headlines after that.
This is because the event marked the third time he achieved an immaculate inning.
As a bonus, he was on the verge of completing a perfect game until the ninth inning.
Because of Max Scherzer immaculate inning achievement, he earned the title of being the nineteenth (19th) player to get into the 3,000-strikeout record club.
What is the 3,000-strikeout club? It is a club or a group of 19 pitchers who successfully struck out at least three thousand or more batters throughout their MLB lifetime.
Scherzer's first immaculate inning happened during a showdown with the Phillies on May 14, 2017. He struck out the batters Cesar Hernandez, Aaron Altherr, and Odubel Herrera in this event.
Scherzer's second immaculate inning struck out the Rays batters Johnny Field, Christian Arroyo, and Daniel Robertson in the sixth inning on June 5, 2018.
Scherzer's third and most recent immaculate inning happened during an encounter with the Padres batters Eric Hosmer, Fernando Tatis, Jr., and Tommy Pham on September 12, 2021. He struck them out in the second inning.
But Scherzer's success does not end there, for he holds the second-fastest record for achieving 3000 strikeouts by innings. He ranks next only to Randy Johnson.
Lefty Grove: A certified Hall-of-Famer, Lefty Grove graced the MLB scene from the early 1900s to the 1940s. He played with the Boston Red Sox and the Philadelphia Athletics.
His glimmering 79–15 record from catapulting the Philadelphia Athletics to AL championship fame, two immaculate innings, and 300 games won within a baseball career of seventeen (17) years all testify to his greatness.
Grove achieved his immaculate inning twice in the same year (1928). In a face-off against the Cleveland Indians on August 23, 1928, Grove struck out three great batters during the second inning.
The batters were Martin Autry, Ed Morgan, and Luther Harvel.
The second immaculate inning by Grove happened the month after, on September 27, 1928, wherein he struck out another set of three talented White Sox batters – Tommy Thomas, Moe Berg, and Johnny Mostil.
Randy Johnson: Although retired, Randy Johnson continues to exude the command of an intimidating pitcher. He would not have earned the nickname "Big Unit" if not for his superior physique and aura.
A tall guy (6 ft 10.), Johnson was the tallest among MLB players when he first joined the league in 1988. And even during his decline, he was still able to intimidate hitters with his extremely fast sliders and fastballs.
In his early career, he smashed nine strikeout events for his league. He did this (including the 303 career wins record) in a relatively short amount of time, making him the fastest player to have earned victory records.
His first immaculate inning happened on September 2, 1998, during a game against the Braves.
In the sixth (6th) inning, he officially struck out all three batters from the Braves, namely Andruw Jones, Greg Colbrunn, and Javy Lopez.
Also transpiring in the sixth inning, during a game against the Pirates on August 23, 2011, Johnson completed a near-perfect inning of baseball after striking out against batters Tony McKnight, Jack Wilson, and Gary Matthews, Jr.
Nolan Ryan: Nolan Ryan is another baseball Hall-of-Famer famous for being a right-handed pitcher who maintained an overwhelming pitching velocity of over 100 miles per hour.
Ryan's right-handed pitching speed aided in developing his powerful throw of 12-16 curveballs.
Moreover, Ryan leads among pitching personalities with a clean seven no-hitters.
After his retirement, Ryan continued his managerial career in baseball as a consultant to the Houston Astros and the CEO of the Texas Rangers in 2011.
Because of the career he built in baseball, including his long service to said teams, Ryan was inducted into the Baseball Hall of Fame in 1999.
His first-ever immaculate inning occurred during a clash against the Dodgers's Zoilo Versalles, Claude Osteen, and Wes Parker on April 19, 1968.
The second immaculate inning happened during a clash against the Red Sox's batters Carlton Fisk, Juan Beniquez, and Bob Burda on July 9, 1972.
Sandy Koufax: One cannot talk about how many immaculate innings have there been without mentioning Sandy Koufax.
A proud Hall-of-Famer, a Cy Young award recipient, and a baseball legend, Koufax achieved a 1.90+ ERA (earned run average) throughout his career.
Consequently, many baseball experts commented on how great a pitcher Koufax was. Thus, his immaculate inning achievement turned out to be a no-brainer for him.
Leo Durocher, a manager of the Chicago Cubs, who is known for brutal honesty and harshness to everyone, even hailed Koufax as the "best pitcher."
In addition, Boston Red Sox vice president Dick O'Connell predicted that Koufax would go down in history as one of the great pitchers.
No pitching performance in Koufax's career can speak of his ability more than his performance at Yankee Stadium in 1963. Here, Koufax laid out his pitching command against Whitey Ford, a formidable opponent.
As a result, he quickly turned the table for Los Angeles with a 5-2 win. Koufax's performance came out as a newly-achieved strikeout record for the World Series that year.
His immaculate inning and perfect inning baseball record transpired on April 19, 1963, June 30, 1962, and April 18, 1964.
Another top pitcher who achieved two immaculate innings was Chris Sale.
Conclusion
You now know what is an immaculate inning in baseball. As implied in the history of MLB pitchers, accomplishing an immaculate inning proves to be a tough fit. Thus, the most number of immaculate innings done by a pitcher is only three.
We hope this article was informative. Thank you for reading!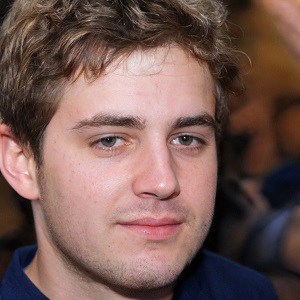 A powerful swing and the ball is flying across the field, just one hit, and we might never forget the thrill it brings. I do not know about you, but I never do. Every baseball game is the chance to compete with others and cooperate with your teammate. It is among my biggest passions.