A batter getting to a base has several interpretations per analysis. But the ultimate concern is whether he gets it by a hit or not. Weight value eventually comes in to define the quality of a particular act of reaching base.
The TB is one of the crucial statistics for acknowledging whether the batter gets a single, double, triple, or even a home run with his batting effort. But it would be impossible to even begin understanding the said statistic without first knowing the answer to 'what does TB mean in baseball?"
Read this article to find out!
The TB meaning baseball equivalence, is Total Bases. That is the answer to the question, "what does TB stand for in baseball?". The TB measures the total number of times a batter advances to base through hits. In this respect, the TB only counts the advances on base through the manner of hits and not by any manner.
The total bases calculation lays out in this manner:
Single= one (1) base
Double= two (2) bases
Triple= three (3) bases
Home Run= four (4) bases
Results of these calculations are added to the weighted sum. And the overall result reveals the weighted value of the base advances.
The TB equation is expressed in this way: TB= (1 x 1B) + (2 x 2B) + (3 x 3B) + (4 x HR).
We usually read TB results in box scores.
Do Walks Count as Total Bases?
No. Walks do not count towards TB simply because it is stated so, in the rule book. Moreover, a walk has its distinct measuring framework (as in OBP) concerning whether it counts as a base reached.
The OBP, where walks are most definitely counted, means on-base percentage or average. Its difference marks not only the inclusion of the walk but also the fact that it counts the number of times a batter gets on base. Meaning it focuses on the frequency and not the actual sum of the bases reached through hits.
Consequently, this statistical tool, unlike the TB, counts a wider set of manners for reaching base- hit by pitch, walks, and hits.
Who Has the Highest TB Score?
Right-fielder Shawn Green had the most total bases in a game. Holding an overwhelming record of 19 TB, Green rocked the MLB world in 2002 when he hit four home runs (one single and double) for the Los Angeles Dodgers.
In terms of total bases in a season, the ever-iconic left-handed Babe Ruth held the highest TB score of 457 in 1921 with a PA of 693.
Easily tagged as the "Sultan of Swat", Ruth is perhaps the most iconic and celebrated American baseball player of all time. Experts attribute his success to his high TB rate and almost impossible-to-duplicate home run hitting from 1919-1935.
Consequently, teams go crazy over having Ruth to play for them since at that time, his command in left-handed pitching was unparalleled.
Because of this and many other achievements, Ruth deservingly received his Baseball Hall of Fame recognition in 1936.
Other batters with most total bases in a season include (in order next to Babe Ruth)
Rogers Hornsby: Right-handed Hornsby earning his TB score of 450 in 1922 with a PA of 704.
Lou Gehrig: Gehrig was a left-handed who earned his TB score of 447 in 1927 with a PA of 717.
Chuck Klein: Klein, a left-handed earned his TB score of 445 in 1930 with a PA of 722.
Jimmie Foxx: Right-handed Foxx earned a TB score of 438 in 1932 with a PA of 702.
Stan Musial: Left-handed Musial earned a TB score of 429 in 1948 with a PA of over 698.
Sammy Sosa: Right-handed Sosa earned a high TB score of 425 in 2001 with a PA of over 711.
Hack Wilson: Wilson was a right-handed player who earned a TB score of 423 in 1930.
Who Had the Most TB in Their Career?
The TB baseball term did not just exist without actually expanding the career of several names in MLB history.
Here is a list of MLB players with the most TB in their careers (in order):
Hank Aaron: Aaron smashed the record with 6,856 TB throughout his career. He ranks 51st in the rundown.
Stan Musial: Musial has 6,134 total of TB throughout his career. He ranks 52nd in the entire MLB TB career list.
Willie Mays: Mays has 6,080 throughout his career. He ranks 53rd on the list.
Albert Pujols: Pujols has 6,042 throughout his career. He ranks 54th.
Barry Bonds: Bonds has 5,976 TB career-based. He ranks 55th.
Ty Cobb: Cobb has 5,854 TB. He ranks 56th.
Alex Rodriguez: Rodriguez has 5,813. He ranks 57th.
Babe Ruth: Ruth has 5,793 throughout his career, ranking 58th.
Pete Rose: Rose 5,752, ranking 59th.
Carl Yastrzemski: Yastrzemski has 5,539, taking 60th place.
Other top earners of TB in baseball stats career-based include:
Eddie Murray
Rafael Palmeiro
Frank Robinson
Adrian Beltre
Ken Griffey, Jr.
And many others
How Many Total Bases Are Present in a Baseball Field?
There are four total bases baseball on a baseball field. These bases are namely, first base, home plate, second base, and third base.
First base: This base positions as the very first area in a diamond. For a baserunner to earn a score for his team, he must touch this station firstly in organized succession (all through the rest of the three other bases). The first base is known for short as 1B.
Home plate: The home plate is a platform made of rubber. It has five (5) sides to which base runners are to touch to score for his team. Although it is not a direct part of the first to third base succession, it still warrants a high-scoring part among the MLB total bases.
Second base: Is another fielding position situated in the baseball diamond's corner. This is the second position that a base runner has to touch to score for his team.
Third base: The third position in a baseball diamond from which a base runner has to touch in succession to score for his team.
Conclusion
The TB abbreviation in baseball is indeed an important meter for determining or measuring the number of times a batter advances to base through hits. The answer to "what does TB mean in baseball" is total bases.
Several iconic batters in MLB history have earned high TB rates based on game, season, and career length. These names include Hank Aaron, Stan Musial, Babe Ruth, Barry Bonds, Hack Wilson, Chuck Klein, and many others.
What do you know about the TB stat in baseball? Tell us what you think in the comment section below.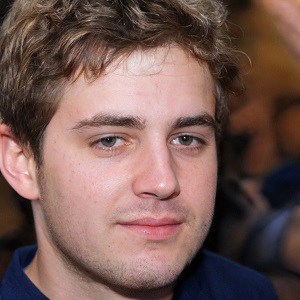 A powerful swing and the ball is flying across the field, just one hit, and we might never forget the thrill it brings. I do not know about you, but I never do. Every baseball game is the chance to compete with others and cooperate with your teammate. It is among my biggest passions.