Baseball is fun in all its guidelines. It has been here long enough for its history to pave its glory today. But we don't really know everything about the sport that most people love, do we?
One question that boggles our mind would probably be, "what is the cycle in baseball?" When a batter hits a single, double, triple, and home run throughout the course of a single game, it is called a baseball cycle.
More of this is below!
Hit for the Cycle Meaning and Origin
You may hear this word during a baseball game, but what exactly does "hitting for the cycle" mean? It's one of the things that make baseball a fascinating game.
When a player manages to hit a single, a double, a triple, and a home run in one game, that batter has a complete cycle. The sequence of the hits does not matter as long as these hits happened all in the same game.
It took over five decades for the term "cycle" to make its way to the baseball scene, despite it now being the standard term to describe the exceptional achievement of collecting one of each sort of hit in a single game.
According to research, the word "cycle" was first used in 1921 to describe George Sisler's achievement of hitting the 70th cycle in baseball history. Nearly ten years later, "hitting for the cycle" was used again.
Players Who Have the Cycles
Cycle hits are uncommon, but they do happen frequently enough that 339 players have done it. The first player to achieve a cycle was Curry Foley in 1882. And on July 1, 2022, currently the last player to hit for the cycle was Nolan Arenado, who played for the St. Louis Cardinals.
A natural cycle, which has only ever been accomplished 14 times in the MLB, is when a player records these hits in the sequence of a single, a double, a triple, and a home run.
There has never been a home run cycle in MLB. A player completes a home run cycle in baseball terms when they hit a solo home run, a 2-run home run, a 3-run home run, and a grand slam home run all in the same game. A home run cycle in MLB is like a needle in a haystack, very hard to accomplish due to the guidelines that must be met in order to achieve it.
On the other hand, Gary Ward, an outfielder with the Minnesota Twins, became the first player in MLB history in which in only his 14th game, hit his first cycle. Ward's feat is considered the fastest cycle in baseball.
List of Cycles
Most cycles in MLB history have happened within the franchise team of the Pittsburgh Pirates. But although the Pirates have managed to achieve this feat, getting a perfect cycle happens rarely enough that no Miami Marlins player has ever done it.
Below is the list of active franchise teams with the most career cycles in MLB.
| | |
| --- | --- |
| Franchise Team | Cycles tallied |
| Pittsburgh Pirates (PIT) | 24 |
| Boston Red Sox (BOS) | 23 |
| San Francisco Giants (SF) | 23 |
| St. Louis Cardinals (STL) | 20 |
| Oakland Athletics (A's) | 17 |
| New York Yankees (NYY) | 15 |
| Minnesota Twins (MIN) | 15 |
| New York Mets (METS) | 11 |
| Washington Nationals (WSH) | 11 |
| Texas Rangers (TEX) | 11 |
| Chicago Cubs (CHC) | 11 |
| Baltimore Orioles (BAL) | 11 |
| Milwaukee Brewers (MIL) | 10 |
| Detroit Tigers (DET) | 10 |
| Los Angeles Dodgers (LAD) | 10 |
| Los Angeles Angels (LAA) | 9 |
| Atlanta Braves (ATL) | 9 |
| Colorado Rockies (COL) | 9 |
| Cleveland Guardians (CLE) | 9 |
| Cincinnati Reds (CIN) | 9 |
| Houston Astros (HOU) | 8 |
| Philadelphia Phillies (PHP) | 8 |
| Arizona Diamondbacks (ARI) | 6 |
| Kansas City Royals (KC) | 6 |
| Chicago White Sox (CWS) | 6 |
| Seattle Mariners (SEA) | 4 |
| Toronto Blue Jays (TOR) | 3 |
| San Diego Padres (SD) | 3 |
| Tampa Bay Rays (TB) | 2 |
| Miami Marlins (MIA) | 0 |
How Many Cycles in MLB History
One of the rarest achievements in baseball is to hit numerous cycles throughout the course of a career. Trea Turner and Christian Yelich have recently joined the most career cycles in MLB, having to hit 3 cycles which is the most number of cycles in the MLB.
Turner of the Washington Nationals made headlines as one of the MLB's swiftest runners, having at least twice in 2016 been timed at a speed of 22.7 mph (36.5 km/h). Trea Turner then went to record his third cycle on the 30th of June, which is why he is now in the group of players who have the most career cycles in MLB history.
And although hitting 3 cycles is the most number recorded ever in the MLB, 24 players have hit for the cycle twice, which is a feat that requires just as much skill.
Frequently Asked Questions
Is single or triple cycle better?
If you base it on scoring, a triple is better than a single in baseball. This is because a triple is worth 3 points while a single is worth one point.
Triples have also now become rarer than both the double and the home run in Major League Baseball.
Who has hit for the cycle the most times?
The most number of cycles is 3. There are only five players who tallied this many cycles, which are Bob Meusel, Adrian Beltre, Babe Herman, Trea Turner, and Christian Yelich.
How rare is the cycle in baseball?
One of baseball's most amazing performances is hitting a cycle. In Major League Baseball (MLB), cycles have only happened 339 times since Curry Foley debuted in 1882, which is why this is considered a rare occurrence in baseball.
Has anyone hit for the cycle in their debut?
Yes. Chris Singleton, during his debut for the White Sox, hit his cycle on July 6, 1999. It is also notable that Singleton was able to hit his first-ever cycle at the age of 26 when he had his 61st MLB game.
Who is Drew Carlton?
American professional baseball pitcher Drew Carlton plays for the San Diego Padres. With the Detroit Tigers, he made his MLB debut in 2021.
What does a baseball walk-off hit or home run mean?
This is a hit or home run that results in the scores of the game's winning run(s) and brings the game to a close.
Conclusion
The rich history of baseball is evident in this article. Players have been hitting cycles since the 1800s and although it rarely occurs in a baseball game, it's truly exciting to watch when players hit this coveted milestone in their careers.
And to you who have been wondering "what is the cycle in baseball?", may you continue supporting the sport and feeding your curiosity for you are one of the reasons why baseball as a sport continues to thrive.
If you have fun stories to share, don't hesitate to tell us! We like to hear those stories. Drop them below!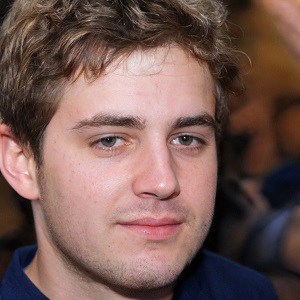 A powerful swing and the ball is flying across the field, just one hit, and we might never forget the thrill it brings. I do not know about you, but I never do. Every baseball game is the chance to compete with others and cooperate with your teammate. It is among my biggest passions.