In baseball, size, and strength are commonly viewed as crucial components for achieving success on the field. Nonetheless, there exist certain instances where smaller-sized players have left a notable imprint in baseball history, serving as exceptions to this conventional belief.
To answer your query about the shortest MLB player, the answer is Eddie Gaedel. However, the shortest MLB player currently playing is Jose Altuve. To learn more about the players, let's dive deeper into the topic.
Who is the Shortest MLB Player of All Time?
While baseball is often associated with physically imposing athletes, some of the most diminutive players in MLB history have managed to defy expectations and leave an unforgettable mark on the sport.
Listed below are some of the greatest and smallest MLB player:
1. Eddie Gaedel (1925 – 1961)
In August 1951, Eddie Gaedel, a professional performer, made history by playing Major League Baseball for the St. Louis Browns.
Standing at a mere 3 foot 7 inches tall, he is the shortest baseball player to ever grace a Major League Baseball game.
This is particularly noteworthy, given that the average height of MLB players is around 6 feet. Gaedel was called upon to bat once for the Browns on the 19th of August 1951.
The decision to sign Gaedel by the St. Louis Browns was a clever publicity stunt devised by owner Bill Veeck, who was well-known for his flair for showmanship.
Gaedel's jersey, emblazoned with the uniform number "1/8", is currently on display in the St. Louis Cardinals Baseball Hall of Fame and Museum.
2. Willie Keeler (1872-1923)
Willie Keeler was an American professional baseball player who had a successful career from 1892 to 1910.
Despite being noticeably shorter than the average player of his era, standing at the height of only 5 foot 4 inches, Keeler established himself as a right fielder and outfielder for various teams, including the Baltimore Orioles, Brooklyn Superbas, and New York Highlanders.
Keeler's remarkable hitting and fielding abilities were crucial in the Baltimore Orioles' consecutive victories in the National League pennants from 1894 to 1896.
Additionally, he was a member of the Brooklyn Superbas team that clinched the National League pennant in 1899. Keeler's contributions to baseball were duly recognized in 1939 when he was inducted into the Baseball Hall of Fame.
3. Rabbit Maranville (1811-1954)
Rabbit Maranville, an American shortstop, had a prolific career playing for numerous teams in the MLB from 1912 to 1935. He used to play for the Boston Braves, Brooklyn Robins, Chicago Cubs, Pittsburgh Pirates, and St. Louis Cardinals.
Despite his height of just 5 foot 5 inches, Maranville established himself as a remarkable defensive player.
He accumulated more than 2,600 hits throughout his career in Major League Baseball, as well as 28 home runs, a season where he was a runner-up for the MVP award, and an early triumph in the World Series during his second year in the league.
He also played a pivotal role in the Boston Braves' victory in the 1914 World Series, which marked the team's first championship in franchise history.
Maranville's outstanding achievements in the sport were recognized when he was inducted into the Baseball Hall of Fame in 1954.
4. Jose Altuve (1990 – Present)
Jose Altuve is a Second Baseman from the Houston Astros. He is the current shortest active MLB player in the league, with a height of 5 foot 6 inches.
In 2011, Altuve was called up to the Astros and made his major league debut. Despite being the smallest MLB player active in the league, Altuve quickly made an impact on the field, hitting .276 in his rookie season.
Over the years, Altuve has continued to improve his game and has become one of the most dominant players in the league.
He has won numerous awards and accolades, including multiple All-Star selections, a Gold Glove award, and three batting titles.
In 2017, he and his team, the Houston Astros, won the World Series. He was named the American League Most Valuable Player, becoming the only active shortest player in the MLB ever to win the award.
5. Marcus Stroman (1991-Present)
Marcus Stroman is currently the shortest pitcher in the MLB league. He had a notable career spanning from 2009 to 2021. He played for the Toronto Blue Jays, New York Mets, and Chicago Cubs.
Stroman's physical stature was considered a unique attribute, standing at just 5'7″. Despite his height, Stroman exhibited dominance on the pitching mound. He might not be able to throw 100 mph pitches but he can certainly keep opposing hitters on their toes
Stroman's most remarkable accomplishment was achieved during the 2017 World Baseball Classic, where he contributed to Team USA's first-ever championship victory in the tournament. He also won the AL Gold Glove Award in the same year.
After sitting out the entire 2020 season due to concerns surrounding COVID-19, he struggled to regain his form in 2021, culminating in a 3.02 ERA in 26 starts.
As a free agent, he joined the Chicago Cubs in the offseason with the hope of rejuvenating his career with a fresh start.
How Height Affects the Performance
In baseball, height can present both advantages and challenges.
Typically, taller players have a greater wingspan, allowing them to cover more ground on the field, particularly in positions like outfielders and first basemen.
However, taller players may need to help maintain their speed and agility, which could prove challenging for infielders and baserunners.
On the contrary, shorter players may find it easier to make contact with pitches due to their lower strike zone. Additionally, they may have an advantage in terms of speed and agility, particularly for fielding ground balls and stealing bases.
However, their smaller stature may limit their power-hitting abilities and ability to cover the field.
Nonetheless, players of all heights can succeed with proper training and strategic planning.
Taller players should concentrate on maintaining flexibility and agility while also developing strength and power to overcome any possible limitations.
Shorter players can focus on speed, agility, and skill development to compensate for any perceived disadvantages.
Overall, success in baseball is determined by a multitude of factors beyond height, such as skill, dedication, and strategy. Players of all heights can achieve success on the field by emphasizing their strengths and adopting a well-rounded approach to the game.
Frequently Asked Questions
Who is the shortest MLB player in history?
The shortest major league baseball player in history is Eddie Gaedel. With a height of 3 feet and 7 inches, he became an icon in the baseball world and an inspiration for future short baseball players even though he's a performer.
How many MLB players are under 5ft 10?
More than 100 professional baseball players are under 6 feet or 5ft 10. Still, only a few have made as much impact as Jose Altuve or Mookie Betts.
Why are there so few short MLB players?
The reason why there are so few short MLB players is due to the demand in the market. Most fans would like to see tall players who make flashy plays than small players who make quiet but impactful plays.
Shortest home run ever
The shortest home run in the history of baseball occurred at a minor league and was done by Andy Oyler of Minnesota Miller. He is the only baseball player to hit a homerun with a distance of 24 inches.
Conclusion
Now that you know who is the shortest MLB player and some short players, you've understood that small players have a place in baseball.
While height may contribute to a player's proficiency in specific positions within the game of baseball, it is not the sole determinant.
The success of shorter players in the sport is well-documented and can be attributed to their diligent preparation, detailed game plans, and unwavering commitment.
Height may be an advantage in baseball, but it is by no means a measurement of how competent a player is.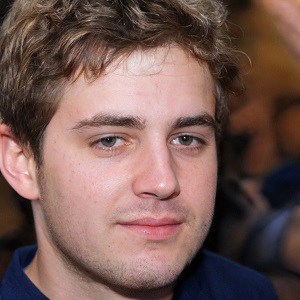 A powerful swing and the ball is flying across the field, just one hit, and we might never forget the thrill it brings. I do not know about you, but I never do. Every baseball game is the chance to compete with others and cooperate with your teammate. It is among my biggest passions.