Being a numbers game, baseball score sheets are loaded with statistics that can confuse the average spectator. Of course, terms like batting average, home runs, and RBIs may sound familiar to you.
But there are over a hundred baseball metrics on record and among the lesser discussed stats is the RISP.
What Is RISP in Baseball?
RISP is another baseball stat that measures the number of base runners in a scoring position. Coaches and team managers integrate this metric with other stats to calculate probable runs and better forecast scoring scenarios.
What Does RISP Stand for?
RISP is short for "runners in scoring position" and simply indicates that a runner is closer to making a score or a run in a particular inning.
This RISP meaning seems self-explanatory, but it will help greatly to delve deeper into how this statistic can help a team plan out offensive plays.
When Is a Baseball Player in Scoring Position?
Batters are in a scoring position if they are trying to advance from the second or third base.
Why is 2nd base the start of "runners in scoring position?"
It is highly possible for a runner at second base to score a run from a single by the hitter at-bat. A runner on first isn't considered a RISP since they will need extremely favorable scenarios to score a run.
What Does RISP Mean in Baseball?
Winning a baseball match is all about scoring more runs than the opposing team.
While great pitches, hits, and throws may draw all the oohs and aahs, everything still boils down to what the scoreboard says at the end of the game.
That is why the number of runners in scoring position (RISP) matters greatly when mapping out at-bat tactics.
The aim is to get a base runner nearer to the home plate and score a run.
Consider these three different play scenarios to better understand how RISP can affect batting strategies:
Scenario 1: With one out, runners on 2nd and 3rd, and no runner on 1st, the batter hits a ground ball to right field.
While the batter is at greater risk of an out, hitting the ball to this section of the field gives both runners the opportunity to advance, with the runner on 3rd possibly scoring a run.
Scenario 2: With no out and a runner on 1st and 3rd, the batter hits a sacrifice bunt.
A batter may opt to sacrifice a base and give both runners a chance to advance, with the runner on 3rd possibly scoring a run even if the batter is ruled out.
Scenario 3: With two outs, a runner on 2nd, and no runners on 1st and 3rd, the batter hits a line drive to the left side of the field.
Line drives are harder to catch than ground balls. The runner can wait for the fielder's decision. In most cases, they'll throw to 1st, so the runner can go for 3rd and possibly the home plate.
Can You Find MLB RISP Stats for Teams as Well as Individual Players?
You can find RISP stats for individual players and teams in baseball stat sheets. Leagues used to record individual stats but later on tracked team stats as well.
A team RISP definition in MLB usually refers to how batters collectively perform in clutch situations, especially in a scenario where there are two outs with a runner or runners in scoring position.
A clutch situation in baseball is any extreme, critical or high-pressure moment where players are expected to step up. Hitters are often in clutch situations as they are expected to help base runners score a run.
While runners in scoring position is a fairly recent stat—RISP was first used in the mid-70s—it has gained so much popularity that it has turned into something short of an obsession for many.
Baseball stat sheets usually reflect both individual and team batting average with RISP. You'll find this in its abbreviated form, BA/RISP, which simply means batting average with runners in scoring position.
BA/RISP show how well players converted their hits into runs in a particular season.
BA/RISP is calculated by dividing a batter's successful hits by the number of their at-bats, both with runners in scoring position.
The figure is represented in decimals, with higher decimals indicating a more favorable BA/RISP.
George Brett and Tony Gwynn hold the two highest BA/RISPs of all time in a single season with .469 and .489, respectively. On the team level, the honors go to the Detroit Tigers with .311 in 1974 and the St. Louis Cardinals with .330 in 2007.
How Do Strategies Involving RISP Improve Team Play and Scoring?
Checking on a hitter's batting average where there is a base runner on 2nd or 3rd has helped team managers and coaches determine batters who are not likely to buckle down under pressure. This helps teams set up their batting order during a game.
Sometimes, you'll hear sports commentators refer to a particular batter as a "clutch hitter". They simply mean the batter has scored nicely on his batting average with runners in scoring position in a particular season.
The RISP stat has also helped managers evaluate individual players in a team when assessing historical playing data.
For instance, a batter might not have made good use of his at-bat opportunities to score runs for the team because he was simply focusing on getting to 1st base.
Assessing batting average against actual at-bats with runners in scoring position can help players power up their offensive strategies collectively so they can score more runs for the team.
After all, baseball is a team sport, and a victory for one runner on the home plate is a victory for all.
Will Small Ball Baseball Strategies Work in RISP Situations?
Although much focus is directed at long balls during offensive play, small ball tactics have a place where runners are in scoring position.
Small ball strategies include stolen bases, situational batting, and sacrifice play such as bunts and flies.
For instance, a batter may opt for a sacrifice bunt in a zero-out situation if there's a runner on 2nd base. Alternatively, the batter can hit a line drive or ground towards the right side of the field if there's a runner on 3rd. These singles are often able to advance players on base and possibly score a run.
Conclusion
Every baseball stat is worth looking into, such individual players and teams can map out strategies to boost their odds of winning a match. RISP is a valuable metric that, when used with other baseball statistics, can greatly improve game efficiency and performance.
You will better understand why hits vary greatly when there are base runners in scoring positions. Now that you have answers to the question, "what is RISP in baseball?" We hope you enjoy the next playoffs immensely!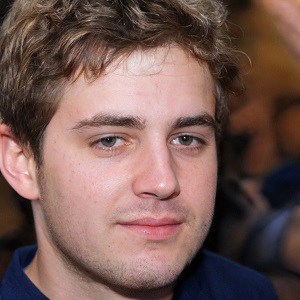 A powerful swing and the ball is flying across the field, just one hit, and we might never forget the thrill it brings. I do not know about you, but I never do. Every baseball game is the chance to compete with others and cooperate with your teammate. It is among my biggest passions.