Are you thinking of joining a baseball team? Have you been playing baseball for a year and are still unaware of how many players are on a baseball team?
If yes, it's time for a thorough review, man! Knowing how many players are in a team is, by all means, your business. These rules in baseball did not just come out of random decisions. And, you are very much a part of it.
Read on to learn the reasons behind it.
How Many Players Are on a Baseball Team?
During play, a baseball team, on average, can only have nine players fulfilling the nine expected positions. However, in the context of maintaining a roster, each team might have a different member count and listing.
Specific changes in the rules will further affect the listings. The roster can reach up to forty men at certain times.
The number of total players in a roster varies between major league baseball and minor league baseball.
For minor league baseball (A-AAA), the full roster can reach between 28-30 players.
For major league baseball (MLB), the entire roster can reach between 22-28 players.
Note that the number of players may count as either active or non-active (expanded).
What Are the Nine Positions Assigned in Each Team?
The nine baseball positions assigned in a team include the following (in order):
Catcher
First Baseman
Second Baseman
Third baseman
Short Stop
Left Fielder
Center Fielder
Right Fielder
What Are the Two Common Baseball Team Rosters?
Here are the two common baseball team rosters:
The roster of Forty: The roster-of-forty team consists of active or ready players, players in uniform, players seated on the benches (dugout), and contracted players (for the major league) who play in the game as active players only at an agreed time of availability.
The roster of Twenty-Five: The roster of twenty-five includes the players in uniform, dugout players, and active players.
Other Positions in a Baseball Game
Now that we have discussed the number of players on baseball team, let us determine the essential positions outside the existing nine positions in an expanded baseball team.
These important positions are as follows:
Field Manager: The field manager, also nicknamed the "skipper," acts as the team's mastermind.
A team requires only one field manager who sits at the dugouts and comes up with ideas, moves, strategies, tricks, and many more brainy solutions for keeping the team afloat in the field.
Batters: The batter takes over as an offensive agent during a game. However, the number of batters in a game depends on the current presence of base runners.
In a game where no base runners are present, only one batter is to come in. There can be a maximum of three base runners and a batter.
Fielders: The fielders refer to the defensive players positioned in the field. The number of people on a baseball team can reach a minimum of ten and a maximum of thirteen. There are 9 fielders on the field by default.
Bat Boys: The bat boys do two critical jobs: collect bats and provide extra baseballs to home plate umpires. In short, they are to collect and deliver some equipment for the game.
In addition, the batboys also carry a wide range of dirty equipment to be cleaned.
There are only approximately sixty batboy job vacancies offered among MLB teams. However, only the teams will decide how many bat boy/s they will be hiring. Two batboys per game are already sufficient.
General Manager: If the field manager oversees team strategies in the field, the general manager oversees the legal and financial areas of the team. In addition, the general manager is crucial to hiring coaches, officiating team rules, and accepting players.
In other words, the general manager is responsible for crafting the organizational aspect of the team and managing it outside the field.
What Are Famous MLB Teams?
Here are some famous MLB baseball teams and their respective baseball team size (not in order):
New York Yankees: If there is one thing people should know about the New York Yankees, it would be the fact that it remains, to this day, one of the most successful, long-lasting, and professional MLB teams.
The Steinbrenner family bought the team franchise in 1973 and has owned it since. They bought it for a price of $8.7 million during that time.
As of 2020-2021, the team franchise values at up to $5.25 billion.
No. of active players as of 2021: 32
Boston Red Sox: Founded in 1901, this leading professional American major league baseball team savors a long list of accolades that include nine world series championships, 14 AL pennant titles, and many more.
The Fenway Sports Group currently owns the Boston Red Sox. Professional athletes produced by the team included Ted Williams, Pedro Martinez, Jim Rice, and many more.
If you buy the team's franchise today, you will have to pay the Fenway group an estimated sum of $3.465 billion.
No. of active players as of 2021: 33.
Chicago Cubs: The Chicago Cubs, formerly known as Chicago White Stockings, are on our list as one of the most successful, famous, and biggest American professional major league baseball teams.
The Chicago cubs are the first professional major baseball team to have joined three consecutive world series games and won it two times in a row (1907-1908).
The team's other significant achievements include the 2016 world series, the 2016 National League championship, among many others.
Some hall-of-famers developed by the team included Billy Herman, Albert Spalding, and many more.
Still owned by the Ricketts family, the team franchise values up to $3.36 billion.
No. of active players as of 2021: 34.
San Francisco Giants: The all-time famous and professional American major league baseball team San Francisco Giants is celebrated for winning eight world series titles, 23 National League pennants, and many other achievements.
Founded in 1883, the team ranks as one of the oldest baseball franchises to ever exist. And upon its founding, it was first referred to as the New York Gothams. The San Francisco Baseball Associates LLC currently owns the team's franchise.
As of 2021, the team's franchise has peaked at an estimated worth of $3.175 billion.
No. of active players as of 2021: 39.
St. Louis Cardinals: The St. Louis Cardinals surely top our list of the most successful American professional baseball teams in the St. Louis, Missouri.
The team has earned eleven world series championships, nineteen National League pennants, and many others.
Consequently, upon having grown from St. Louis, where the baseball fan base tends to be more concentrated than in any other city, the 1882-founded team continues to enjoy a massive following to this day.
As of 2021, the team's franchise value reached $2.25 billion.
Baseball team number of players (active): 25.
Other famous major league baseball teams are as follows:
New York Mets
Atlanta Braves
Chicago White Sox
Houston Astros
Cleveland Indians
Philadelphia Phillies
Pittsburgh Pirates
Cincinnati Reds
Detroit Tigers
And many more…
Some famous minor league baseball teams/clubs include:
Memphis Redbirds
Indianapolis Indians
Toledo Mud Hens
Pawtucket Red Sox
Iowa Cubs
And many more…
How Many Active Players Can an MLB Team Carry on Field?
The rule says that an MLB team can only carry a maximum of twenty-six active players on a daily roster. But during days wherein a doubleheader role is needed, the twenty-six limit can stretch to twenty-seven.
Now, during the September season, the roster limit can further expand to twenty-eight. Moreover, when a twin bill booking comes into view, the roster limit further expands to twenty-nine.
The team may choose to bring in additional sub-players during road trips.
Are Expanded Active Rosters Still Allowed to This Day?
In 2020, the expansion of active rosters to include members of the roster-of-forty-man was no longer allowed. MLB organizers advise against expanding beyond the twenty-eight-men limit because this stretches the game to some degree.
The enhanced 2020 rules settled with the twenty-eight-man expanded configuration, emphasizing that this added size proves sufficient for maintaining the team's play quality.
What Are Other Restrictions on Team's Position Players in 2020?
Another restriction comes in the form of a more tough pitching assignment. This rule/restriction requires teams to assign players on a fixed mode before the season begins–meaning, only pitchers, not position players, are eligible to pitch during the season.
This rule is not expected to ease during the season, except for the following exceptions:
When the player doing the pitcher role becomes a two-way player
The game happens in the extra innings
A team is ahead for at least seven runs when the player has taken over as a pitcher
How Can a Player Earn a Two-Way Title?
A player can achieve the two-way title if:
He has pitched a minimum of twenty MLB innings
He has played in a minimum of 20 MLB games and at least gained three plate appearances in each game (he must be either a designated hitter or a position player in these games)
The above criteria can be satisfied either in the present or previous season. Also, if you are confused about how long is the MLB season, please click here for more information.
Why Is There No Fixed Number of Players in a Team?
Several reasons can explain why there is no fixed number of players in a team.
Firstly, some players in a team are versatile enough to multitask between positions and roles. So although one player is assigned within the default nine positions, he can still practice other roles when not in the field. In a way, this affects the decrease or increase of the number of players involved in a team.
Secondly, the decisions by the team's general manager significantly affect the team's size. Several factors account for a general manager's decision. Among these factors have had to do with lowering the cost.
Finally, the dynamics during playoffs bring out varied needs. A responsive team looks into these immediate needs by shuffling between players available in the lineup and strategizing their designations.
How Many Players Are on a Minor League Baseball Team?
To know how many people are on a baseball team (minor league), we must divide them into the league seasons: short and full.
The short-season leagues have an active list of thirty-five players on their roster. The long-season leagues, on the other hand, only house twenty-five active players. In theory, the roster's total players still peak at thirty-five for both A and high-A leagues.
Conclusion
Nine players get to fulfill the default or expected positions in a field game. However, both the major and minor league teams in baseball can boost up their own rosters for their team's sustainability. The expanded MLB teams, for instance, can be 40-man rosters.
Something as minor as how many players are on a baseball team already presents complex processes in the baseball culture. It speaks of two significant considerations among baseball league organizers: economy and efficiency.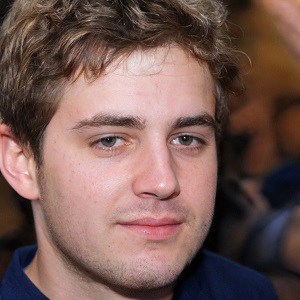 A powerful swing and the ball is flying across the field, just one hit, and we might never forget the thrill it brings. I do not know about you, but I never do. Every baseball game is the chance to compete with others and cooperate with your teammate. It is among my biggest passions.