First time to a baseball game, and you do not know what to wear with the baseball jersey? Or have you been to so many games that you run out of ideas to create a nice style with the jersey?
Don't worry. Read this article on how to wear a baseball jersey to fix that in no time! You can indeed pull off many great outfits to wear MLB jersey.
What items you can wear with the jersey:
1. Jeans
A pair of jeans is a perfect match for a baseball jersey. Whether you are going for a formal or casual move, jeans ensure that wearing baseball jerseys is fly.
Go over your closet and pick dark-colored jeans to match your white jersey shirt. Add in some accessories to seal out your desired identity.
When complimenting colors using jeans, look at the whole outfit from a mirror. Finally, consider the color of the jersey's logo.
In addition, jeans bring out a natural and relaxed charm in you. It is like upgrading without putting too much effort into it. Today, you can also upgrade with the more popular skinny, loose, and ripped jeans.
A reminder: If you are a gentleman who wants to go for skinny jeans, make sure not to wear the highly tight ones. Regardless of whether your jersey shirt is baggy or not, a high fit to jeans on men tends to be ridiculous.
2. Cap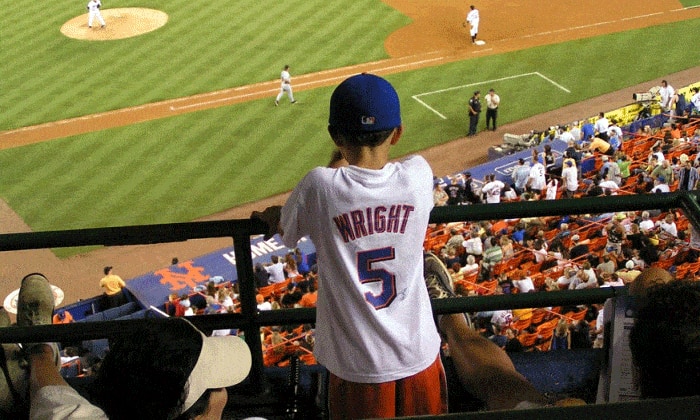 Besides its obvious fashion, a cap nods to the typical baseball look. It should especially come in handy when you are rooting for a particular baseball team. So, if you are planning to wear the jersey to support your team, you can position the cap differently without wanting to look too much like the players.
If you want a teenager effect, you can turn the cap's visor to the back. Turn the visor to the front, and you will earn a baseball pro vibe. You can also upgrade this with a beanie or a hoodie to kick off some lines.
There is no rule saying that you should select a cap logo that is identical to the jersey logo. But, we do encourage that you pick the same logos, especially when you are supporting a team.
Some fans go full-blown customized with a beanie or hoodie. It should also bring a sense of mystery to the wearer.
3. Shirt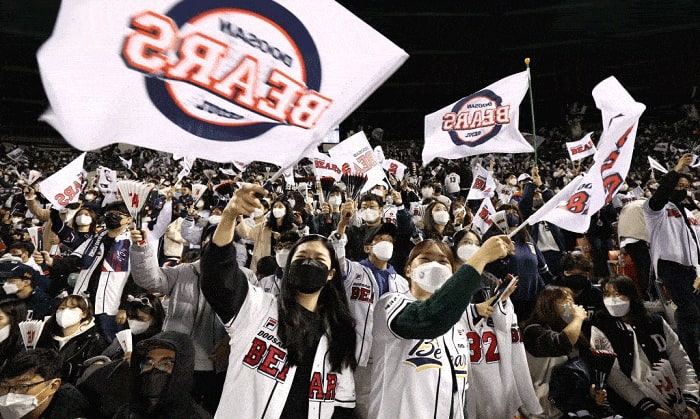 For baseball and other sports athletes, wearing a tee-shirt under the jersey keeps the muscles heated and indirectly improves physical performance.
Fans watching under the heat of the sun should wear a shirt under a buttoned jersey. This outfit should also encourage ventilation in your body, besides the fact, of course, that it looks great. In this case, you can go for a raglan. Ensure that it is measured ¾ or smaller.
Pick a comfortable cotton-made undershirt that complements color with the jersey shirt.
4. Shades (Pair of Sunglasses)
A pair of sunglasses go hand-in-hand with your baseball jersey. Whether you want to wear a baseball uniform or just customize it for a fashion look, the shades could never go wrong.
In the most practical sense, the shades protect your eyes from the sun's harmful rays.
5. Shorts
If you are looking for the cutest baseball jersey styles, go for the shorts. And if you think the shorts are only for girls, you should be mistaken. Shorts serve as the loose counterpart of the baseball jersey.
White shorts complement a black jersey; black shorts, on the other hand, complement a white jersey. Again, it is all about the contrast. Just like the jeans, shorts appear neutral, cute, and cool.
To strengthen the integrity of the matchup, select shorts made from cotton material.
6. Sneakers
If you are prepping up to learn the cute ways to wear a baseball jersey, you need the sneakers—consequently, the sneakers champion as the universal option to match a baseball jersey.
Regardless of where they are paired, sneakers always manage to exude chic, cute, yet athletic charm. Like the jeans, sneakers appear neutral. Moreover, they upgrade looks without putting too much effort into the whole outfit.
It would be hard to imagine going out to the ballpark without wearing sneakers.
Conclusion
The tips on how to wear a baseball jersey vary from person to person. In other words, there is not a hard-pass rule for this. Most spectators wonder what to wear to a game, as many search for stylish or cute ways to wear a basketball jersey. The same goes with a baseball jersey.
We are only recommending outfits that work well if you want to wear baseball shirt with confidence.
In the end, these considerations only tell us one thing: a baseball fan can also gain confidence whether in supporting a team or just engaging in the ballpark through their outfit.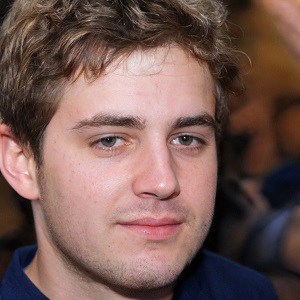 A powerful swing and the ball is flying across the field, just one hit, and we might never forget the thrill it brings. I do not know about you, but I never do. Every baseball game is the chance to compete with others and cooperate with your teammate. It is among my biggest passions.