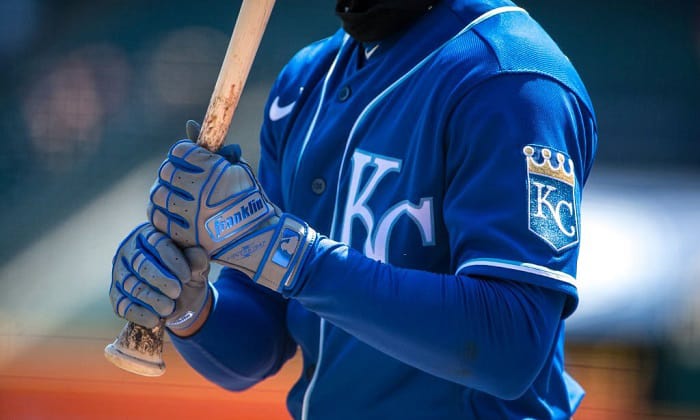 Some baseball players will choose a batting glove that does not fit them well, which can cause injury. Especially for new players, it is crucial to know the answer to "how should batting gloves fit?"
Batting gloves are designed to fit the hand snugly and securely without causing discomfort. The best batting gloves will help you concentrate on your game without worrying about blisters, rashes, or other injuries.
Batting gloves come in many different shapes and sizes, so it is essential to find the right pair. Read below to know how to do this.
Batting Gloves Size
It is essential to know how to measure for batting gloves when buying a new set. Size charts are available online for brands like Nike and Franklin, and you can use them to match your hand to the right product.
There are two ways to measure batting gloves:
The first way is by using a ruler and measuring the length of your hand from wrist to your farthest fingertip. This method, however, does not take into account how wide your fingers are.
Another method is to use a tape measure and wrap it around your hand at its widest point.
Below is a general guide on glove lengths for four demographics, which you can use to size batting gloves after measuring your hands.
Young kids: Two sizes (5.7 inches and 5.9 inches)
Older kids: Three sizes (6.5 to 6.7, 6.7 to 6.9, and 6.9 to 7.1 inches)
Women: Three sizes (6.5 to 6.75, 6.75 to 7, and 7.25 to 7.5 inches)
Men: Five sizes (6.75 to 7, 7 to 7.25, 7.5 to 7.75, 7.75 to 8, and 8 to 8.25 inches)
More tips:
Generally speaking, it is advisable to get a larger size than what your hand size indicates so that there won't be any discomfort when wearing the glove.
If you're looking for a women's batting glove, check out pairs made for softball as they tend to suit female hands.
Other Factors for Choosing the Right Gloves
There are a lot of factors that go into choosing the right baseball glove. The most crucial factor is the player's hand size.
The other factors to consider in choosing a glove include the material and features of the glove.
Material: Often, you'll find batting gloves made of leather or synthetic materials. Leather gloves are very comfortable once they're broken in, and they're also durable. Synthetic gloves are flexible and strong, but their grip is not as good.
That said, products made of leather tend to be more expensive.
Notably, some manufacturers are now making batting gloves with leather palms and synthetic fingers.
Features: Some of the gloves' features are fingers, palm pads, wristbands, and thumbholes. These different features provide maximum protection to the player's hand and wrist. When shopping, consider the following:
The gloves are padded for extra protection against impact.
The gloves have a soft, flexible material that is comfortable to wear and provides a secure fit.
They have pre-curved fingers reducing the amount of bunched fabric beneath the knuckles.
There is a shield in the back of the glove to protect against a pitch.
Softball Batting Gloves

Like baseball, softball requires wearing a pair of batting gloves. These can also help improve the way you grip your bat and decrease the amount of sweat on your hands. The gloves help ease the aches and pains of impact, keeping you less susceptible to developing blisters during the season.
That said, baseball and softball gloves are different in structure and use.
One example is that softball gloves usually have a velcro strap that players can adjust to make them fit more snugly. Meanwhile, baseball players prefer more comfortable fitting gloves.
Here are features that you need to look for in softball batting gloves:
Breathable: Try to look for gloves that dry faster, keeping your hands from sweating inside.
Durable: The stitching must be of materials that can last seasons to avoid buying new handwear every year.
Tack: This component will help you get a secure grip when in contact with the ball.
Conclusion
Batting gloves are an essential piece of equipment for every player. They keep the hands safe and give a firm grip on the bat, which helps athletes hit the ball correctly.
It is crucial to understand how should batting gloves fit to get optimal performance out of them. Many considerations go into choosing a pair of gloves, such as how much protection they offer and how well they fit.
Overall, batting gloves are essential for baseball enthusiasts who want to hone their skills and have a better chance of winning the game.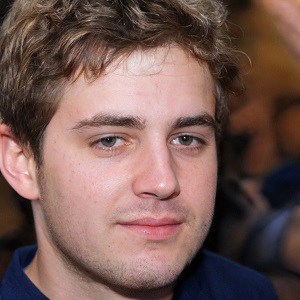 A powerful swing and the ball is flying across the field, just one hit, and we might never forget the thrill it brings. I do not know about you, but I never do. Every baseball game is the chance to compete with others and cooperate with your teammate. It is among my biggest passions.