If you have just taken up baseball as a new hobby or plan to teach your kid the game for some quality bonding time, you might ask, "How much does a baseball glove cost?" Well, depending on the product materials and its brand, a pair of baseball gloves can cost you from as affordable as $25 to a whopping $400.
Below is more information on different baseball gloves with varying prices for you to choose from:
How Much Does a Baseball Glove Cost –

Baseball Glove Price Based on Materials
Synthetic leather gloves
This type of baseball gear is among the budget-friendly options for your new hobby. These gloves range from $20 – $35, making them an ideal beginner glove type.
Buyers can expect a lightweight and flexible pair with sufficient paddings for quality all-synthetic fabrics. Also, many designs can resist moisture and absorb impact well, thus being comfortable and safe enough for teenagers to play long games.
However, these cheap baseball gloves will be easier to break, so maybe be mindful when playing. You might need an upgrade after a while.
Full-grain leather gloves
This version of baseball gloves falls at the price range of $30 – $60 per pair. Full-grain or cowhide leather is relatively thick and tough, often made for premium gloves for adult players. You can feel that they are a bit heavier and stiffer than usual gloves, which might require a longer time for players to break them in. After the break-in period, the pair strives to be durable, offering a good performance. If you don't want to take too long to break it. You can check out how to break a baseball glove here.
Steer Hide leather gloves
If you opt for a premium steer hide glove, you might have to spend around $75 – $300. This type of baseball gear is superior in terms of durability. Due to the toughness of these gloves, we need to spend more time breaking them in until they feel comfortable on our hands. Also, steer hide leather gloves are the perfect pick for both amateur and professional players.
Kipskin gloves
This is a high-end product for professional baseball players with a price range of above $300 per pair. These gloves are one of the most popular leather-made gear for infield positions. The best attributes of these pairs must be lightness, smoothness, yet incredible durability. They really balance comfort and ruggedness, making the break-in period much shorter than usual.
Popular Baseball Glove Brands
When choosing the product materials, the price might vary, depending on different manufacturers. And among numerous so-called top brands, you might want to check these reliable sources' collections to find out what you need. They cover a pretty wide range of prices, from affordable to high-end pro pairs.
Wilson: Wilson has in their collection some budget-friendly pairs for young players. They can range from $40 -$80, which are often made of top-grain leather. In addition, their high-end line of professional Wilson baseball gloves is all over $200 per pair.
Rawlings: Rawlings baseball gloves for infield players are available at nearly $400. They can handle rigorous training and playing sessions due to the Heart of the Hide leather construction. Rawlings also has affordable baseball mitts for youth that can be purchased at around $50.
Easton: The priciest professional baseball mitts in Easton's collection are around $299.5. These pairs are made of Kip leather with ultra-comfortable and durable technology. Meanwhile, their most budget-friendly products are just approximately $20, which are often batting gloves and youth mitts.
Akadema: Akadema makes well-constructed gloves for baseball players, popular for their quality leather and performance. Their infield pairs are around $100-$125, while products for rookie players are available at $50-$75.
Mizuno: As you look at Mizuno's collection, you will notice some of their best infield gloves, like the Mizuno Pro Fernando Tatis Jr., which costs around $250. Their gloves cover different price ranges, with the lowest-priced pair at $30.
Why are Some Baseball Gloves so Expensive
It doesn't matter if it's a men's baseball glove or women's, the price of a professional and high-end pair can somehow shock you. This is primarily due to the materials constructed, the gloves, and high technology for absorbing, impact-resistant, and other additional features.
Conclusion
We hope that you find a satisfying answer to the question "How much does a baseball glove cost?" so you can anticipate your investment. Ensure that you consider many other factors like fit, designs, and your playing position before purchase. So have fun, and reach out to us if you have anything to share!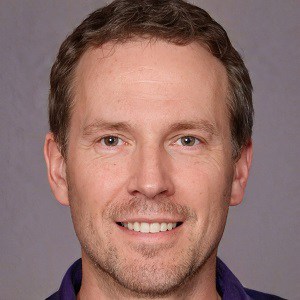 Five years as a baseball player, my training approaches with this game give me the motivation to inspire and support young players more. Like all sports, we should start with the desire to have fun and maintain our resilience to strive better at any competition. But, of course, some of us want to have some fun and train for better health.  It does not matter what your initial purpose is; I believe that most people ever holding on to the baseball bat will fall in love with the games as I do.