With over half a million high school baseball players in the United States and only around 5,400 college baseball scholarships available, the odds of getting one is super hard. For this reason, knowing how to get recruited for college baseball is highly critical.
While getting baseball scholarships in college may not be easy, a good understanding of the recruiting process is the best way to get noticed by MLB scouts.
This article will discuss college baseball recruitment to help you land a spot in one of the most coveted college sports scholarships.
What to Do to Get Recruited for College Baseball
The best way to boost your chances of getting recruited for college baseball is to start early. The truth is, some coaches begin their search as early as the freshman year, so it's always best to be on the radar when the time comes.
If you or your child is already in high school, the best time to start is NOW. That way, you'll have more time to check out different colleges and universities to find a school that best fits your competencies.
Starting early is also a good way to get coaches to notice you. Your odds of earning a baseball scholarship are better during your sophomore or junior year than getting recruited as a senior.
Now let's look at other tried and tested ways that have helped high school players get baseball scholarships in college.
1. Build an online presence
Put together an online profile so coaches can easily check you out. It can be your own mini-website or even your Facebook account.
Be wary of what you post on social media, though. Coaches not only assess your skills but also take your character and personality into consideration.
2. Create a skills video
Coaches will need to see your athletic credentials, and a simple but nicely put video is the best way to do this.
Wear your game attire and act professionally in front of the camera.
Place your best skills at the beginning, and make sure you include everything from pitching to batting and fielding.
3. Come up with your prospect list
Put together a list of prospective colleges and universities, and start doing your research by checking their websites.
If you can visit those within close proximity. It can help narrow your choices by making actual visits to get a feel of their campuses.
4. Initiate contact
Start building contacts by sending letters or emails to college coaches. While they can't officially reach out to you yet, it's best to make your presence known early on.
State your reason why you have chosen their particular school and team.
Be sure to include your video in your email. Don't forget to mention your game statistics, as well as any academic and athletic awards you may have received.
5. Fill out questionnaires
Visit the university athletics page to check for questionnaires. Most university teams do, and this is a good way to get coaches to notice you, especially if you have impressive statistics.
6. Go to baseball recruiting camps
Spend summers attending recruiting camps. College baseball teams usually host one during school break to scout for prospective players.
Recruiting camps are also the best venue to check the school's baseball program. It's also the easiest way to meet coaches face-to-face.
7. Partake in college showcase tournaments
Showcase tournaments are the best venues for high school players to show their prowess to college baseball scouts. These events are staged so coaches can see actual plays.
If your team is participating, contact coaches from your prospective list to signify your interest in their baseball program. Don't forget to include your game schedules.
8. Consider the services of baseball recruiting websites
The people running these websites know the college baseball recruiting process like the back of their hands. You can consider working with them for a more seamless process.
Important Information About Baseball Scholarships
1. Can a student get a full college baseball scholarship?
Despite baseball being touted as America's national pastime, full college baseball scholarships are extremely rare. You probably have to be the best in the classroom and the field to get one.
However, the reason behind its scarcity goes just beyond academic excellence and athletic proficiency.
High school students and their parents often get confused when looking for college baseball scholarships. They think scholarships will take care of their tuition, books, room, and board in full.
Many end up disappointed upon learning that most baseball scholarships don't.
2. Equivalency Scholarships vs Headcount Scholarships
The very first thing to understand about baseball college recruiting is that baseball is an equivalency scholarship sport. This means that scholarships are granted to teams as a whole and not to individual players.
Unlike headcount scholarship sports like basketball or football wherein each player gets a full scholarship, most college baseball players will only have a portion of their school expenses shouldered by a scholarship grant.
For this reason, full college baseball scholarships are far and few between. A college coach will often opt to have most, if not all, members of a team share the privileges rather than just a few players enjoying exclusive perks.
3. Full Scholarships vs Partial Scholarships
To give you an idea of what it's like, the average college baseball team will have a roster of 36 players.
Depending on which league or division you intend to play in, there are only 9 to 24 college baseball scholarships available for every team.
Rather than grant full scholarships to a limited number of applicants, baseball coaches offer partial scholarships to attract more skilled players into a team.
In rare instances, however, they may opt to award full scholarships to candidates who have had impressive performances early on.
At the very least, a baseball scholarship will take care of 25% of your total cost to attend college if you are aiming to play Division 1 baseball. The amount can go up at the discretion of the school or if you go down a division level.
5. Academic Requirements for a College Baseball Scholarship
Depending on the college division you choose to play for, there are basic requirements you should meet in order to qualify for a scholarship.
The National Collegiate Athletic Association (NCAA) requires applicants to be high school graduates, having completed a minimum of 16 core courses.
Additionally, they should achieve a GPA of at least 2.3 for each of the core courses for Division 1 and a GPA of 2.2 for Division 2.
NCAA candidates must also attain a qualifying score for either the ACT or SAT.
Lastly, they must request a final amateurism certificate to attest that they are an NCAA-eligible athlete.
Other college organizations like the NAIA and NJCAA have less stringent requirements.
The NAIA only requires one to be a high school graduate in good academic standing, while the NJCAA will accept your application as long as you graduate high school.
6. College Baseball Recruiting Timeline
There are specific periods set by collegiate associations for coaches to start contacting potential recruits.
A college baseball coach won't be able to reach out to probable Division 1 recruits until after the 1st of September of their junior year in high school.
For Division 2 scholarships, contact is not allowed until June 15th of the sophomore year.
NCAA Division 3 and the rest of the collegiate sports associations have no restrictions. However, they typically wait until a candidate's junior year due to begin their recruitment process.
Conclusion
Earning a college baseball scholarship can become fiercely competitive and will take a lot of hard work. Less than 12% of all high school players go on to play baseball in college, with a little over 2% making it to the NCAA Division 1 level.
The odds of a high school player making it to college baseball are at 8:1. Be sure to follow these best tips on how to get recruited for college baseball to increase your likelihood of earning an athletic scholarship.
Who knows, this might just be your chance to get noticed by MLB scouts, too!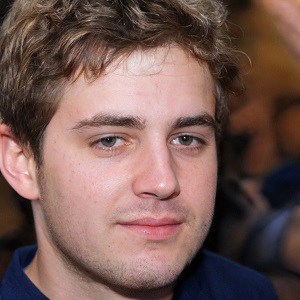 A powerful swing and the ball is flying across the field, just one hit, and we might never forget the thrill it brings. I do not know about you, but I never do. Every baseball game is the chance to compete with others and cooperate with your teammate. It is among my biggest passions.