Major League Baseball has all kinds of lists for active and reserve players, as well as those who are injured, suspended, restricted, disqualified or called to military service. There's even an MLB paternity list and an MLB bereavement list.
So, what is the bereavement list in baseball? Well, it includes all MLB players who are granted a leave of absence due to critical illness or the death of an immediate family member, including that of their spouse.
What Are the Bereavement List MLB Provisions?
The bereavement list is a roster move that allows MLB players to take a temporary leave from their team when someone in their immediate family including that of their spouse passes away or is seriously ill.
Being placed on the bereavement list does not count against the active 26-man roster, so a player from the team's minor league affiliate is usually called in to fill the vacancy. The roster move only counts towards the extended 40-man roster or the team's reserve list.
Sometimes referred to as the compassionate list, this status list was first made available to MLB teams in 2003. The bereavement list allows a player anywhere from three to seven days of time off during the regular season or post-season to attend to personal matters related to death or illness in their family.
There is no need for players on the bereavement list to set the exact number of absent days in advance as long as they don't exceed the maximum number of days allowed. They also continue to get paid and accrue MLB service time during their leave.
It isn't exactly clear though if being put on the bereavement list is always the player's choice.
For instance, the Evan White bereavement listing placed the Seattle Mariners first baseman and 2020 Gold Glove awardee on leave effective April 30, 2021, following the death of his grandfather.
However, it was also around that time when Jacob Nottingham, a catcher for the Milwaukee Brewers, was claimed off waivers and traded to the Mariners. Some sources believe that the Mariners wanted to put Nottingham on the active roster immediately and had to create a vacancy.
White was said to have been struggling with his hits earlier in the season and observers were speculating that he was just the fall guy for Nottingham. Those doubts were further validated when White was placed on the injured list less than 10 days after he was reinstated on May 5.
How Long is the MLB Bereavement Leave?
Bereavement leave in the MLB lasts anywhere between three to seven days. When listed in a baseball bereavement list, a player may miss three to seven regular or post-season games when placed on the list.
FAQs
Why was Yadier Molina on the bereavement list?
There are two Molina bereavement list entries to date. The first was in July of 2012 when the multi-awarded Golden Glove recipient took a leave to be with family when his wife's grandfather died.
In May of 2022, Molina took another leave to fly home to Puerto Rico. Yadi's son had injured an arm during a baseball game and had to undergo surgery. As a result, the highly-acclaimed catcher for the St. Louis Cardinals missed a two-game series against the Toronto Blue Jays.
What is the MLB paternity list?
The MLB paternity list is another benefit granted to any baseball player who wishes to be present during the birth of a child. This benefit was first implemented during the 2011 season and allows between 24 to 72 hours of time off the field.
For a player to qualify, delivery of the infant must be impending or should have occurred within the last couple of days. If complications arise resulting from the delivery, the player can ask to be transferred to the bereavement list and have the maximum seven-day leave limit.
What is the MLB waivers list?
The MLB waiver list is a daily listing of up to seven players per team subject to transactions. Being on the waiver list simply means players are up for grabs by any of the 29 MLB teams other than their own.
Players remain on the waiver list for 47 hours during which they may be claimed or traded. A claim may be refused by the player's current team if they don't want the player playing for a particular organization.
The MLB waiver list is made available from Monday through Friday during both spring training and the regular playing season.
What is the MLB options tracker?
MLB players can be optioned or taken off the active 26-man roster and sent down to the minors, with those having spent less than five years in professional baseball having no right of refusal. However, they remain in the extended 40-man team roster and can move between the two leagues up to three times.
The MLB options tracker lists all players who still have these options. If a player is sent down the fourth time, they are removed from the list and become subject to waivers that allow them to be traded or claimed by other MLB teams.
What is the MLB restricted list?
MLB players may be placed on the league's restricted list if they test positive for prohibited substances or are suspended due to or pending investigation of domestic violence, child abuse or sexual assault violations.
Other reasons that can put a player on the MLB restricted list include:
Not showing up for Spring Training
Failure to secure a work visa if not a US citizen
Failure to return after the maximum time allowed for a bereavement leave
Working in another profession or sport
Serving prison time
What provisions have been added to the MLB restricted list due to the coronavirus pandemic?
In 2020, a player who did not belong to the Covid high-risk group but chose not to play in both major and minor leagues for fear of contracting the virus was placed on the restricted list without pay and accrued MLB service time.
In the current 2022 season, players who remain unvaccinated against Covid 19 have also been included in the MLB restricted list in specific scenarios.
Conclusion
Playing for Major League Baseball is just like working in other professions that grant employees paid time off when they are confronted with dire personal circumstances. Baseball players are placed on the bereavement list when this happens.
What is the bereavement list in baseball? It is a roster adjustment that allows players to take a three to seven-day paid leave following serious illness or death in their immediate family. The player continues to accrue service time and is replaced with a team member from the extended 40-man roster.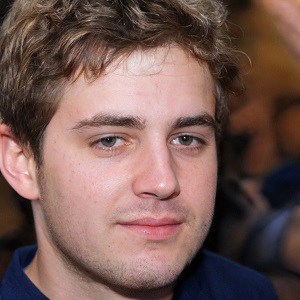 A powerful swing and the ball is flying across the field, just one hit, and we might never forget the thrill it brings. I do not know about you, but I never do. Every baseball game is the chance to compete with others and cooperate with your teammate. It is among my biggest passions.