Careers in baseball don't necessarily have to be on the playing field. Besides coaching or managing a team, becoming a baseball scout can get you a lucrative and in-demand job in the sport without having to play competitively.
Both amateur and professional baseball teams engage the services of a professional baseball scout. This saves them all the trouble of having to assess potential players themselves. This article offers helpful tips and guides on how to become a baseball scout.
What Does a Baseball Scout Do?
A baseball scout usually travels to high schools and colleges across the country to spot athletes with the skills and potential to play baseball professionally.
College baseball scouts visit high school campuses to search for talents who may qualify for baseball scholarship programs. Those visiting colleges, on the other hand, are on the lookout for prospective players in professional baseball leagues like the MLB.
If you have a keen eye for batting average, hitting power, running speed, arm strength, and fielding skills, you just might have the qualifications required for professional or college scouting baseball jobs.
Tips to Become a Baseball Scout
Most people will agree that in order to become a talent scout for baseball, one must at least have a love or passion for the sport. In fact, the majority of baseball scouts started their careers by playing or coaching baseball.
Decades back, the traditional route aspirants took to become a major league baseball scout was to play professional baseball and transition into coaching once they decided to retire. Most coaches then move on to pursue a career as a baseball scout.
Nowadays, however, someone can become a baseball scout without previous playing or coaching experience.
Here are other steps you can take to become a successful baseball scout and possibly land MLB scout jobs in the future.
Step 1: Get a bachelor's degree
Most baseball scouts who don't play the sport can start their scouting career by earning a bachelor's degree. Preferably, they should get one in a field related to sports. That way, they can establish a clear career path early on.
Examples of sports-related college degrees include exercise science, sports management, athletic training, sports marketing, and coaching.
A degree in public relations can also be helpful, considering that baseball scouting will require one to establish a lot of contacts.
Others may also want to focus on other fields like sports analytics, sports journalism, or sports media, all of which can prepare them for the extensive observation, analytical and reporting tasks usually expected from a baseball scout.
More than 80 percent of baseball scouts have a bachelor's degree under their belts, and nearly 9 percent have earned a master's degree. While a college degree isn't exactly a necessity, your chances of moving up the career ladder as a baseball scout are higher with one.
Not everyone will have the time and resources to attend college full time. Others may also have started college enrolled in a course entirely unrelated to sports before deciding to pursue a career as a baseball coach.\ An associate degree or sports management certification can help them in both instances.
The main difference between a bachelor's degree and an associate degree is how long it takes and how much it costs to complete one.
It will take four years to attain a bachelor's degree and will cost way more than an associate's degree. A bachelor's degree is also more extensive.
On the other hand, an associate degree just takes two years to finish and will cost a lot less. However, it can teach the basic coursework required and provide valuable hands-on experience to prepare anyone for mid-levels roles in the industry such as that of a baseball coach.
A sports management certification can also be helpful if you don't wish to spend for an associate degree but want to start a career as a baseball scout.
There are many online sports management courses that can certify your proficiency in the required skill sets.
Step 3: Apply for baseball scouting internships.
Baseball scouting internships are probably the best shortcuts that can open the gateways to becoming a baseball scout. This is the closest you can get to rubbing elbows with the right contacts in the industry, whether you're targeting college or professional baseball scouting.
A baseball scouting intern may be paid a minimal fee or given an allowance to cover related expenses incurred during the internship. However, the knowledge and hands-on experience one gets cannot be quantifiable when working directly with a scouting director or expert.
While an internship isn't exactly a prerequisite if you want to become a MLB scout down the road, it can give you a substantial leap up the career ladder. For this reason, visit the MLB website regularly to check the availability of an MLB scout internship and other related opportunities.
Step 4: Attend scout school and get a baseball scout certification
Baseball scouting is a learned skill and certain institutions offer a specialized curriculum that teaches the skill sets required in sports scouting.
These are called scout schools.
Scout schools specialize in training students to develop the eye needed to evaluate, analyze and rate talents in the amateur sports arena.
Scout schools offer face-to-face and online courses that typically involve eight weeks of learning and training.
In some ways, it can be similar to an internship, but a scout school provides the opportunity to learn the ropes straight from not just one, but several of the best mentors in the industry.
Best of all, one is awarded a baseball scout certification upon completing scout school. Such a certification is definitely an added feather on the cap that can make breaking into the field of baseball scouting a lot easier and faster.
Baseball Scouting FAQs
Is baseball scouting a full-time job?
Some go into baseball scouting as a full-time career, while others do it on the side as freelancers. Baseball scouting jobs involve a lot of traveling, especially if you're doing it on a professional level. Baseball scouts are sent across the country or even overseas to search for talents to bring to the field.
How much does a baseball scout make in a year?
Different sources provide different figures, but most statistics indicate that the annual average income of a baseball scout is between $40,000 and $46,000, excluding bonuses and signup fees. That's roughly $19 to a little over $22 per hour.
The lower 10% of all baseball scouts may earn just around $20,000 per year, while the upper 10% can make over $100,000 yearly. The very few who rise to the highest rankings such as scouting directors in MLB are said to earn as much as $300,000 per annum!
How much do MLB scout jobs pay?
The Indeed employment website currently places the average annual income of a Major League Baseball scout at more than $78,000 per annum. This can go lower or higher depending on experience and areas of responsibility.
What does the future look like for baseball scouts?
The job growth rate in baseball scouting was estimated at 5.9 percent from 2014 to 2024 which is below the national average. A total of 14,800 new baseball scouting jobs will have been created by the end of this period.
Other sources projected job growth in baseball scouting at 11% between 2018 and 2028. An estimated 30,500 new baseball scouting job opportunities are expected over the decade.
Are there other career paths baseball scouts can follow?
Baseball scouts can pursue other jobs in baseball just in case the competition gets too stiff, or things don't turn out as promising as initially envisioned. In some cases, baseball scouts may also experience burnout and just want a fresh start.
Because they have become highly knowledgeable in baseball statistics and analytics, baseball scouts can become sports directors or team managers. The reporting skills they have learned and practiced over the years can earn them jobs as sportswriters and commentators.
Conclusion
Now that you've learned how to become a baseball scout in different ways, it will be easier for you to decide which route to take when penetrating the world of baseball scouting.
You can earn a bachelor's degree in a sports-related field if you're just entering college or get an associate degree or sports management certification as supplemental education. Internships, online scouting courses and baseball scouting certifications can also help jumpstart your career.
Whatever you choose, we wish you luck in your future endeavor as a baseball scout!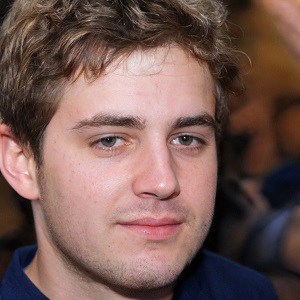 A powerful swing and the ball is flying across the field, just one hit, and we might never forget the thrill it brings. I do not know about you, but I never do. Every baseball game is the chance to compete with others and cooperate with your teammate. It is among my biggest passions.