Fielding balls in baseball can be impossible to do without suitable gloves. Thus, the Nokona gloves products exist to solve this issue. But how good are Nokona gloves when assisting a catcher?
Whatever the case, the Nokona brand holds a vast area for discovery. And while it is still imperfect, it certainly offers features complementing fielding needs.
Are Nokona gloves worth the money? We'll answer that in this article.
Are Nokona Gloves Worth the Money?
For those aware of what these gloves can offer, Nokona gloves are worth the money. However, for people who don't select the most suitable pairs for themselves, the answer may be the opposite.
The Nokona baseball glove review featured herein emphasizes the importance of sensitive and mindful buying over impulsive purchases. While an open attitude towards possibilities seems fun, it does not always end up nicely for the buyer. And matters like baseball gloves should not be left to chance.
Nokona Gloves Review: A 2022 Update
According to one Reddit entry, Nokona gloves are suitable for pitchers. Compared to brands like Wilson, Rawlings, Marucci, and many more, these gloves give the softest leather feel.
However, the Nokona gloves tend to be more expensive than the rest, although rightly so.
Many Reddit users attest to the comfortability level inherent in the Nokonas. They also say that the gloves are beautifully-designed and are extremely easy to break in.
Moreover, the gloves are effective in catching balls. In one instance, a user held the glove for several hours. But even with that length of time and the amount of pressure exerted on it, the glove remained soft yet firm enough for holding the ball.
Overall, the only complaint the users have on the glove is that it tends to be heavier and more expensive. Other than that, the Nokona gloves seemed like a golden choice!
What Are the Pros and Cons of the Nokona Gloves
Are Nokona gloves good? Here is a list of some of the Nokona glove models and their respective pros and cons to help you decide:
1. Nokona X2 Elite 1200
This Nokona glove model is famous for its closed back and web, ideal for fast-pitch, in-field actions.
Pros:
12" size ideal for fast pitches in fielding or simple pitching
Has closed back and web
High-quality leather
Cons:
Pocket leather is easily torn
2. Nokona X2 Elite 33.5"
Another Nokona baseball glove model that is impossible to dismiss due to its elite packaging and efficiency, the X2 Elite proves to be one of the lightest Nokona gloves.
Pros:
High-quality leather for optimum impact protection
Closed web and open back
Great for catchers
Cons:
Highly expensive
Loose straps
3. Nokona Walnut Series 13-Inch
Those looking for thick, glossy, and standout walnut baseball gloves are sure to find satisfaction in the Nokona Walnut 13-inch series.
Pros:
13-inch adjustable size
Has walnut crunch steer hide leather
H-web design
Can be used for softball
Cons:
4. Nokona WB-1275M
For players who need a credible outfielder glove that feels comfortable, the Nokona WB-1275 will deliver!
Pros:
Top-grain leather
Doesn't feel stiff
Provides additional support and grip
Highly durable
Cons:
Shipping may take a while
5. Nokona W-1150
Handcrafted like the rest of the Nokona gloves, the W-1150 model is of a superior standard. And it has all the right features to be so.
Pros:
Provides stability, durability, and support
Has the ideal fit
Walnut crunch leather with 1-year guarantee
Standard handcrafted design
Cons:
Players Who Use Nokona Gloves
Here is a list of MLB players who use Nokona gloves:
Blaine Hardy
Tim Mayza
Jake Newberry
Scott Barlow
Austin Brice
Colten Brewer
Cody Anderson
Wilmer Font
Tyler Saladino
Chris Mazza
Some MLB players even endorse Nokona gloves.
Is the Nokona Brand Trustworthy
Yes. The Nokona brand is trustworthy. The company has existed since 1926 and has since been leading the market in producing high-quality leather goods.
The company earned its iconic position from its handcrafted materials. Since its establishment in a small town in Nokona, Texas, its craftsmen have not stopped designing gloves from top-grade leather materials.
As a result, experiences surrounding the use of the Nokona products, specifically baseball gloves, range from high comfort to superior pitching support.
Products by Nokona include belts, bags, glove conditioners, wallets, shoes, pet accessories, mitts, palm and wrist savers, hats, etc.
Conclusion
So, are Nokona gloves worth the money? The simple answer is yes. For one thing, the Nokona brand fulfills the two primary purposes of baseball gloves: comfort and support.
At the same time, Nokona gloves also provide protection, stability, confidence, and enhanced performance on the pitcher's part. As a brand per se, Nokona has got a lot up its sleeve.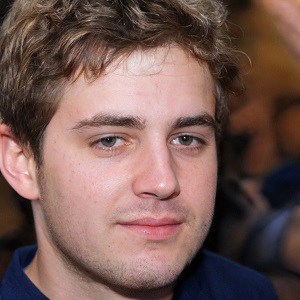 A powerful swing and the ball is flying across the field, just one hit, and we might never forget the thrill it brings. I do not know about you, but I never do. Every baseball game is the chance to compete with others and cooperate with your teammate. It is among my biggest passions.